Editor's Note: Today we're excited to present a post from Jeremy Adams. Jeremy is the President/CEO of Prestige Food Trucks, which is the world's leading custom food truck manufacturer. In his current role as President/CEO, Jeremy manages dozens of employees, interacts with clients, and maintains a healthy relationship with all of his business partners. Since Prestige, Jeremy has launched many other successful companies.
Believe it or not, spring is just around the corner. Now, we know it feels like 2017 just started, and really it did, but the first day of spring goes down on March 20.
While there is still plenty of time for a food truck entrepreneur to prepare for the spring — and especially for summer — it is never too early to start planning. After all, you want to hit the ground running once the nice weather starts to rear its beautiful head on a regular basis, right?
As a result, we have come up with two crucial ways for food truck entrepreneurs to get their customers excited for the spring. Why is this important, one might be wondering? Well, because some of your customers might need to be reminded how amazing your food is. Not to mention, it's good to create a little buzz, and to also get your mobile kitchen customers excited for spring. Once spring is here, summer will be right around the corner, which means your customers can enjoy your food on a daily basis once again.
Side note: While you might have stayed open during the winter, or live in a warm climate, summer is, of course, the busy season in this industry.
Without further ado, it's time to get your customers excited for spring, lunch truck entrepreneurs.
Sign up to receive the FoodTruckr Newsletter and we'll throw in our free guide: 6 Free Social Media Tools to Get People Talking About Your Food Truck.
2 Simple Ways Food Truck Entrepreneurs Can Get Their Customers Excited For Spring
Incorporate A Countdown That Features Your Truck's Meals
Incorporate A Lot Of Giveaways
Incorporate A Countdown That Features Your Truck's Meals
What do we mean by this? Well, let's take this tip to social media, shall we?
You don't have to start the countdown tomorrow, but it's important to plan ahead, so pick a date to start right now. Next, literally incorporate a countdown that features a picture of one of your food items. Do this every day from the moment your countdown begins to the first day of spring (or the first day you plan on opening if you are closed for the winter).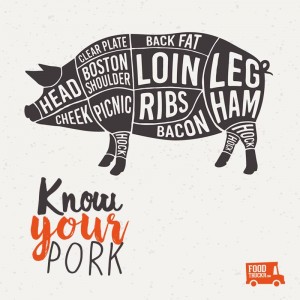 By incorporating a countdown, you are not only creating some buzz, but you are also hyping up your spring opening, or just spring in general if you stay open year-round. Adding a nice picture of one of your meals is the ultimate cherry on top. Or, you could even add a video of you cooking at your mobile kitchen. Switch it up and don't be afraid to get creative.
If your offseason consists of minimal posting on social media, then now is the time to kick it up a notch or two. Don't give your customers an opportunity to forget about your delicious recipes.
Looking for Food Trucks For Sale? Check out this link for more details!
Incorporate A Lot Of Giveaways
Remember how we said now is the time to up your social media posts? Well, we weren't kidding. Another effective way to do just that is by incorporating a lot of giveaways. Not only will this create some buzz on your social media pages, but it will also give people a reason to venture to your truck once spring is here.

Of course, you don't want to go too crazy with these giveaways, so let's unleash some helpful tips for this process.
Giveaways don't have to include food. Food truck entrepreneurs could just dish out a free item, such as a sticker, shirt or hat that features your logo.
If you don't want to give out free meals, then give out a free side, dessert, drink or something along those lines.
You don't have to incorporate a giveaway every single post. You can make this a daily, weekly or monthly thing — the choice is yours.
Put a deadline on your giveaways. In other words, if a customer won a free meal, then make it very clear that said customer has to claim the free meal by a certain date. Also, make sure to spread out the dates.
The key with the two ingredients above is to create some buzz and excitement for your food truck. Give your customers a reason to come to your truck, remind them how amazing your food is, etc. Now, we know there are an unlimited amount of ways to get your food truck customers excited for spring, but we just want to make sure you incorporate the two ingredients above.
RELATED: Food Truck Owners Should Include Live Streaming Into Their Social Media Strategies. If you haven't jumped on the live-streaming trend yet, then now is the time.
Looking to start your own food truck? Prestige Food Trucks can do wonders for you in that department.
To dig your teeth into what FoodTruckr has to offer, make sure to like us on Facebook and follow us on Twitter, and also make sure to check out more content that we bring to the table.
There is no ads to display, Please add some