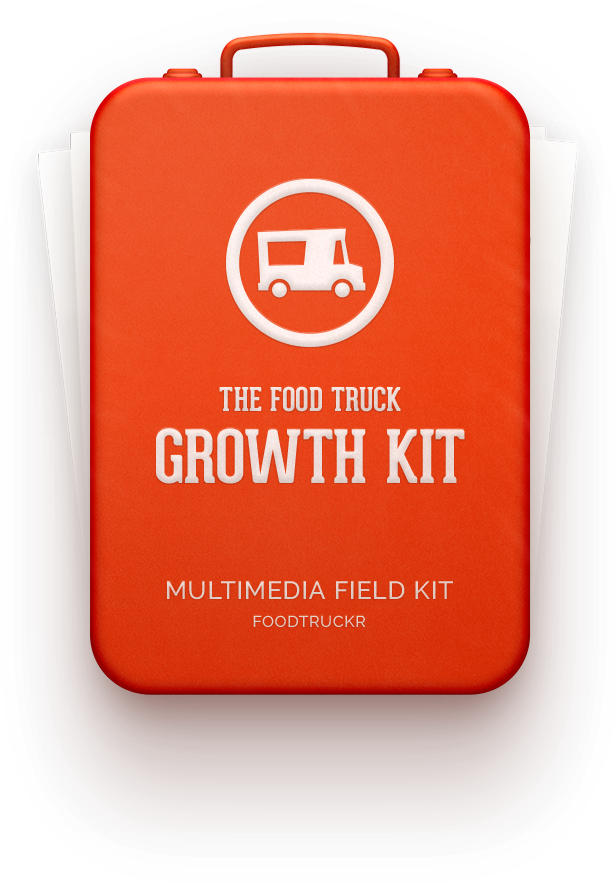 Your Roadmap for a Surviving and Thriving Food Truck Business
Are you making the most of your opportunities?
Your food truck is open. The right opportunities can make it thrive. We'll show you how.
BUY IT NOW

MOST FOOD TRUCKS AREN'T OPERATING AT THEIR FULL POTENTIAL.
To be a successful food truck owner,
you have to master more skills than you ever anticipated:
Hiring and managing staff, handling all types of customers (yes, even the difficult ones), repairing and maintaining your truck, marketing your business, and finding ways to make your truck more profitable. And that's all before the lunch rush.
Sure, with enough time, you could figure many of these things out on your own—but you live in the real world, where onions won't chop themselves and the bank loan payment won't wait. If only you had a shortcut to learn from the successes and failures of other food truck owners.
---
YOUR FOOD TRUCK BUSINESS:
BIGGER. BETTER. THIS YEAR.
As a food truck owner, you've navigated some tough roads. You purchased and outfitted a truck, navigated governmental red tape, and spent many long days on your feet, serving up delicious food.
Your hard work is paying off. You have loyal customers. You're recognized around town. Overall, your food truck business is surviving—but you know it could be growing and thriving.
You need a plan that will lead you, step-by-step, through all the little things that fall by the wayside during the first few years of any startup.

INTRODUCING
THE FOOD TRUCK GROWTH KIT
YOUR ROADMAP FOR A SURVIVING AND THRIVING FOOD TRUCK BUSINESS
The Food Truck Growth Kit is the most comprehensive resource you'll find for this stage of your business. We cover every aspect of advanced food truck life: apps you can use to streamline your operations, how to manage your off-season, engaging with your fanbase in real life and over social media, and more. There's even a lesson on food truck maintenance.
Each lesson we cover in the book is drawn from the experiences of successful entrepreneurs who've conquered the challenges every FoodTruckr faces. We bring their skills and knowledge to you with action plans and worksheets that you can put to use right away.
Here's just a sampling of what you'll learn:
Track your metrics—and make the best use of them.
Handle customer disputes with aplomb and finesse.
Present and plate your menu offerings with efficiency and style.
Prepare for health inspections—and pass them!
Build a loyal following in your local community.
Balance your work and passion for food trucks with your life.
And that's just a fraction of the content. To get a better appreciation for what's inside, let's look at everything The Food Truck Growth Kit offers.
Don't need to read any further
?

Let's do this!
Get The Food Truck Growth Kit Now
$297

00

BUY IT NOW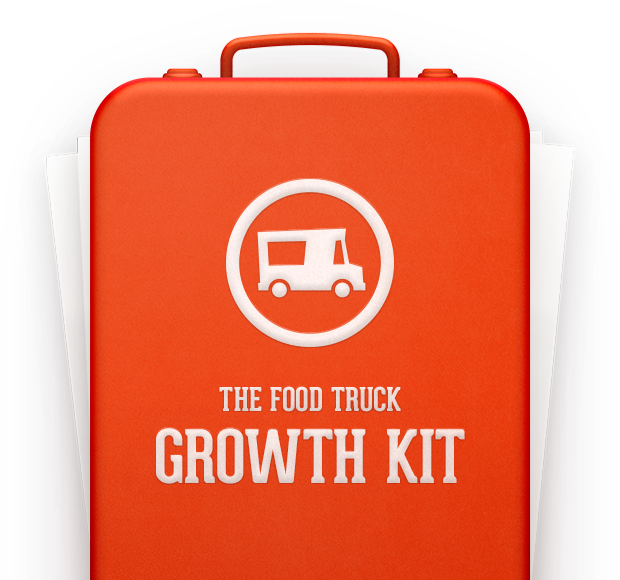 OUR MENU OF AMAZING RESOURCES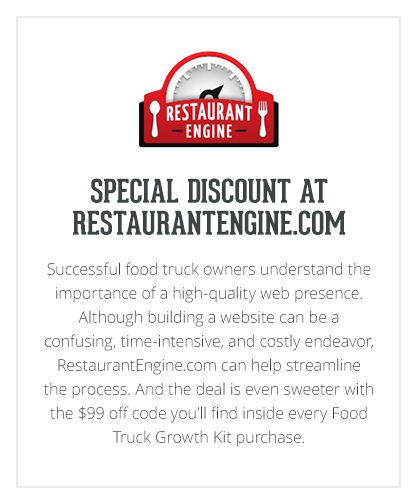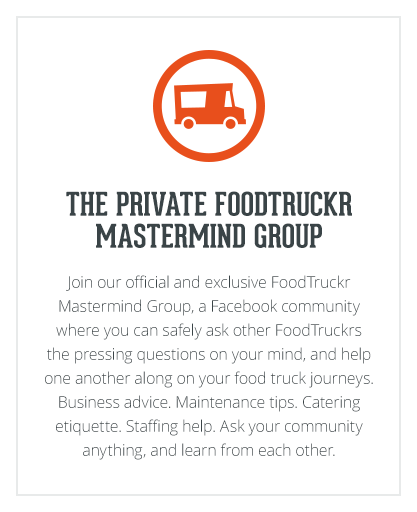 When you purchase The Food Truck Growth Kit, you'll get a virtual library of resources that will help you take your food truck business to the next level, including:
The Mega-Book
This comprehensive 65,000-word roadmap guides you through the daily struggles of operating a food truck business. Designed for business owners who already have a truck on the road, this book helps you overcome the challenges of keeping a business running and turning bitter struggles into sweet success. This resource comes in PDF, ePub, and Mobi formats.
The Audiobook
Enjoy the full mega-book in audio form. Listen as you whip up a delicious meal, work on your food truck business plan, or drive around town. If you're the kind of person who is always on the go, then the audiobook is a treat made for you.
FoodTruckr Podcast Transcripts
Quickly and easily revisit all the knowledge from the FoodTruckr School podcast. Just flip through these transcripts to discover what ideas you missed the first time. Print them out or load them onto your eReader—whatever is most convenient for you.
Printable Posters
Visualize the lessons from the book with these printable graphics, designed for you to hang in your truck. These graphics will motivate your team and remind them how to provide great service to your customers.
Printable Templates
Keep all the information your team needs in one handy place with our printable recipe, allergen, and catering information templates. These aren't cookie cutters—customize them with the details specific to your own truck.
Worksheets
It's important to take time to plan for the future. These easy-to-use worksheets walk you through the process of making plans and setting goals for your truck.
Bonus Articles
Exclusive, in-depth resources on topics from the book to help you dive deep into loyalty programs, local search engine optimization, and serving at events. Each article is aimed to help boost your bottom line.
Audio Interview
A brand new, never-before-heard interview with Kate from Philadelphia's Buttercream Cupcake Truck on the power of social media. You won't find this on the FoodTruckr School Podcast—this interview is exclusive to The Food Truck Growth Kit.
A SHOPIFY EXCLUSIVE JUST FOR YOU
Shopify is the world's premiere
commerce platform.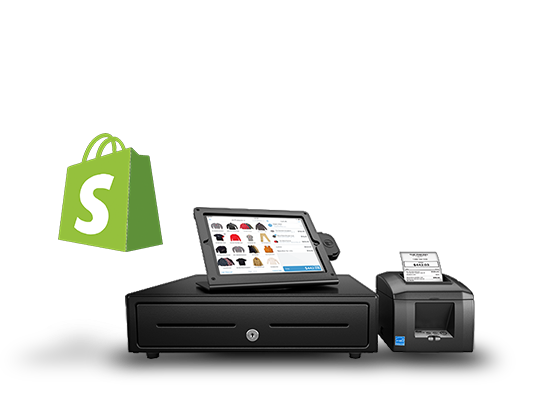 Businesses of all types—including food trucks—rely on Shopify to easily sell online, at their physical locations, and everywhere in between.
Shopify currently powers over 160,000 businesses, including Tesla Motors, Google, Wikipedia, and many more.
Shopify's powerful point of sale (POS) system is one big reason why Shopify is loved by so many business owners. From card readers to stands, and from cash drawers to receipt printers, Shopify's POS hardware makes selling to your hungry customers successful in a snap.
Up to $65 in Savings
We've partnered with Shopify on an exclusive deal just for you. When you purchase The Food Truck Growth Kit, you'll receive a special 10% off discount code for Shopify POS hardware. If you use it to get Shopify's Complete Hardware Kit, you'll save $65.
This deal is limited to the first 50 people who purchase The Food Truck Growth Kit. So if you're ready to grow your business with the help of the world's best commerce platform, then don't hesitate to take advantage of this exclusive opportunity.
A SPECIAL NOTE
FROM FOODTRUCKR FOUNDER, PAT FLYNN
Hello there! I'm Pat Flynn, founder of FoodTruckr. Like you, I'm an entrepreneur who knows just how challenging and rewarding it is to build your own business from scratch. It's demanding work, but I love it. I do it for the fans. That's why when I meet a food truck owner, I see myself.
I started my first business after I lost my job at the height of the great recession. Through lots of hard work and trial and error, my business is thriving. Over the years, I've learned a lot about building businesses that get attention, operate smoothly, and earn the loyalty of raving fans. The Food Truck Growth Kit is my way of offering that experience to an amazing breed of entrepreneur that I endlessly admire—food truck owners like you.
My team and I have worked tirelessly on this program for the better part of a year. We've done the research, conducted the interviews, analyzed the trends, and—most enjoyably—dined at many food trucks. We merged keen entrepreneurial know-how with food truck best practices. It's the most complete program you'll find (we've looked). I'm so excited for you to try it!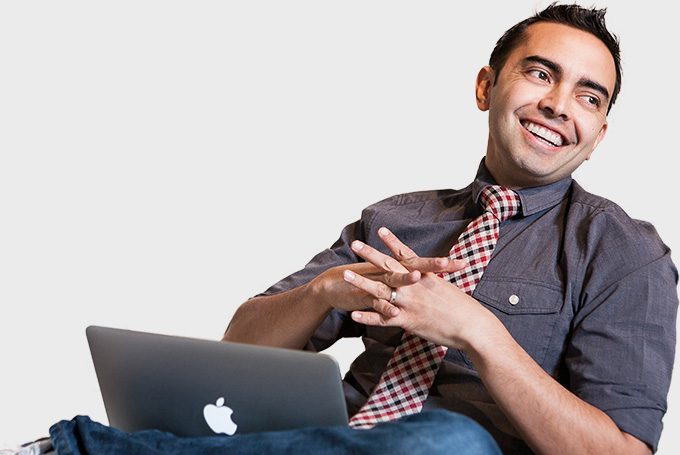 THE 'DINNER IS ON
US' GUARANTEE
Like all entrepreneurs, you have to take a fair number of risks in your life.
So we thought we'd remove one from the equation by making our program risk-free. Give The Food Truck Growth Kit a good, honest try. If it's not working for you, tell us within 30 days of purchase and we'll refund your money—no questions asked.
Or, if you prefer, we'll buy you a gift card to your favorite restaurant (or food truck!) in the same dollar amount as your purchase. Sadly, we probably can't join you, but dinner is on us.
Note: This guarantee works on the honor system. Please don't abuse it. That's like sneezing into your own gooey grilled cheese and then asking for a refund. That's just gross, on both accounts.
Order Up!
Now is the time to take your food truck business to the next level. The Food Truck Growth Kit is your guide.
$297

00

BUY IT NOW