Order Up!
If you want the full dish on starting a food truck from scratch, click the button to the right.  We've got even more tasty morsels of business advice and the best industry know-how toppings available now in "How to Start a Food Truck: The Definitive Guide."
---
If you've ever wondered how to start a food truck business, you've come to the right place!
At FoodTruckr, our goal is to help every food truck owner—from the seasoned veterans to the aspiring dreamers like you—take his or her business to the next level. We do that by providing the #1 resource of food truck business know-how. That's why we're so stoked to bring you an unprecedented level of in-depth information in the "How to Start a Food Truck" series—a comprehensive, chronological, and crazy-awesome guide to starting your very own food truck business.
In this series, we're going to take you all the way from the very first seeds of your dream to opening day. The topics are broken up into categories below so that you can start at the place that best corresponds to your own entrepreneurial journey.
So—are you ready to learn how to start a food truck and make your dream a reality? Then sit down, relax, and get ready to dig in!
Unit 1—Preparing to Open a Food Truck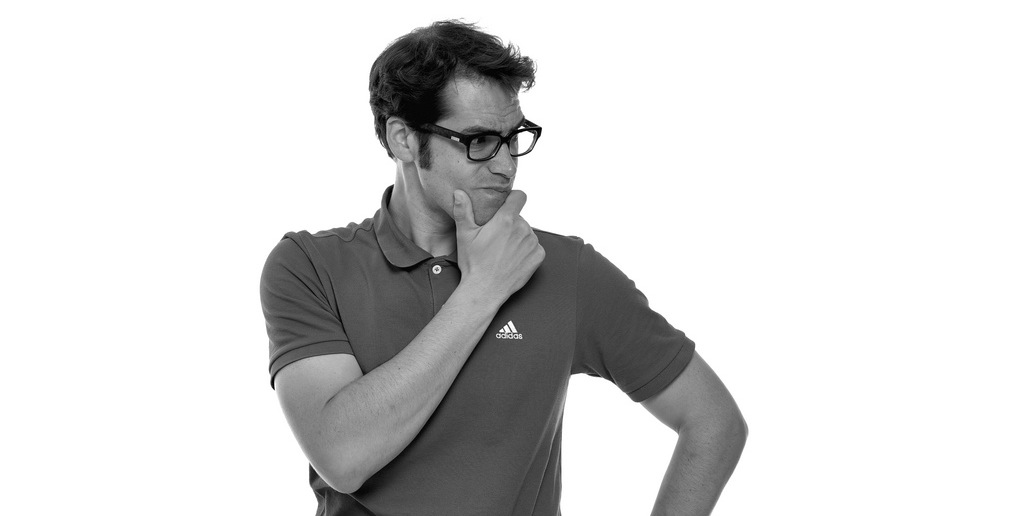 You dream about opening a food truck, but you haven't spent a lot of time thinking about the logistics yet. What should you sell? Is it better to have a food truck or a restaurant? How big should your menu be?
This unit will guide you through the process of getting started and help you figure out whether or not a food truck is right for you.
Lesson 01: Should You Go Mobile or Brick and Mortar?
Lesson 02: Decide What You'll Sell
Lesson 03: Source High-Quality Ingredients
Lesson 04: Test Your Recipes
Unit 2—Researching the Viability of Your Food Truck Dream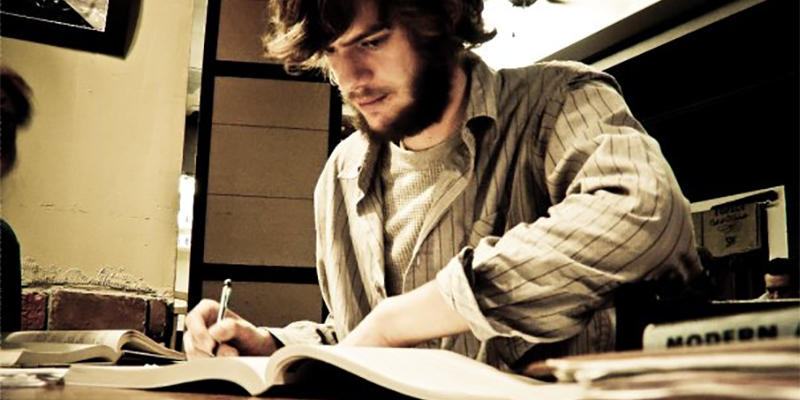 You've spent some time thinking about your food truck and you know this is what you want. Congratulations! Now, it's time to get into the nitty-gritty work of figuring out what it will take to get a truck on the road.
In this unit, we'll cover the four key factors that determine how viable a truck is in your city: local laws and licensing requirements, parking opportunities, commissaries, and health code standards.
Lesson 05: Look Into Local Laws
Lesson 06: Find Prime Parking
Lesson 07: Learn About Commissaries
Lesson 08: Investigate Health Code Laws
Unit 3—Planning for Success in Your Food Truck Business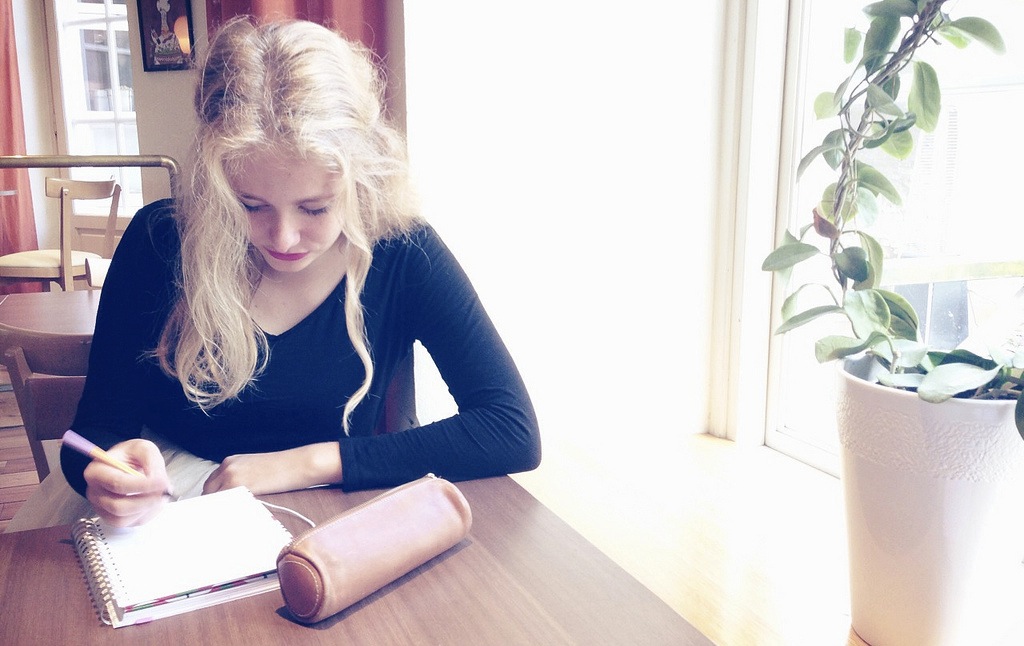 Now that you've figured out whether or not a food truck is a viable option in your city, you're ready to start making some real decisions about the business side of your food truck.
In the third unit of "How to Start a Food Truck," we'll explain how to write a business plan, discuss goal-setting strategies and common food truck goals, calculate the necessary profit margins for your truck, and prepare an emergency fund to protect you when unexpected expenses arise.
Lesson 09: Write a Business Plan
Lesson 10: Set Goals
Lesson 11: Calculate Profit Margins
Lesson 12: Choose Your Financing Path
Unit 4—Taking Action: The First Steps to Opening a Food Truck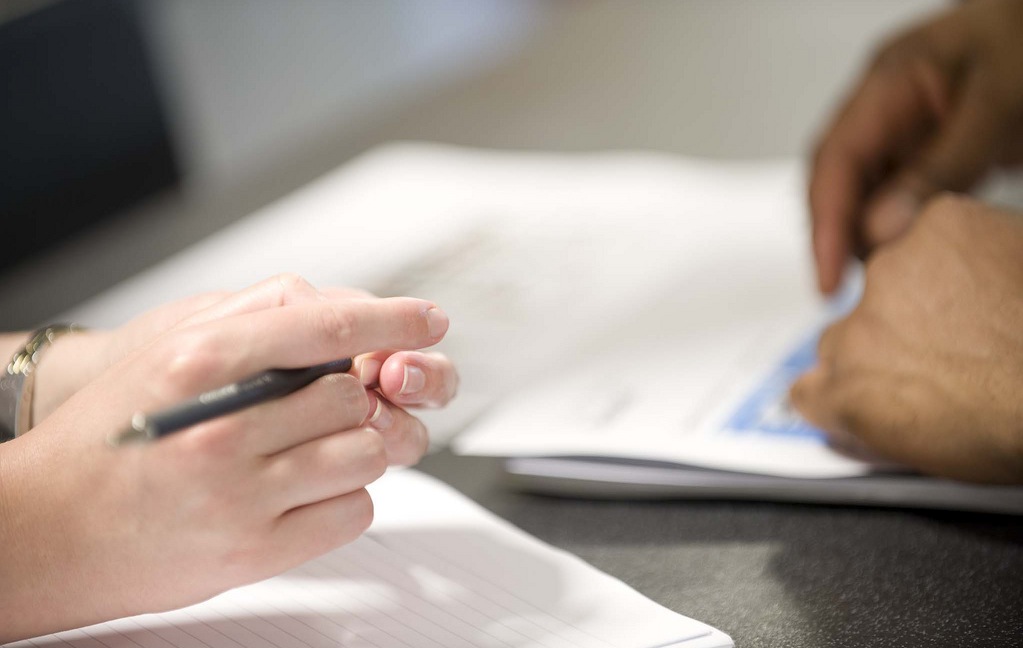 With a business plan in place, financing options chosen, and goals set, you've done some awesome work—and you're well on your way to opening a food truck.
In the fourth unit of "How to Start a Food Truck," we're going to start taking action on all the research and planning you've done. You'll build an emergency fund, get financing for your truck, learn about insurance, and—finally—buy your very first food truck.
Lesson 13: Build an Emergency Fund
Lesson 14A: Secure Financing—Meet with Lenders and Investors
Lesson 14B: Secure Financing—Crowdfund Your Food Truck
Lesson 15A: Buy or Lease a Food Truck
Lesson 15B: Choose the Right Truck for Your Business
Unit 5—Maintaining Momentum: Making Your Business Official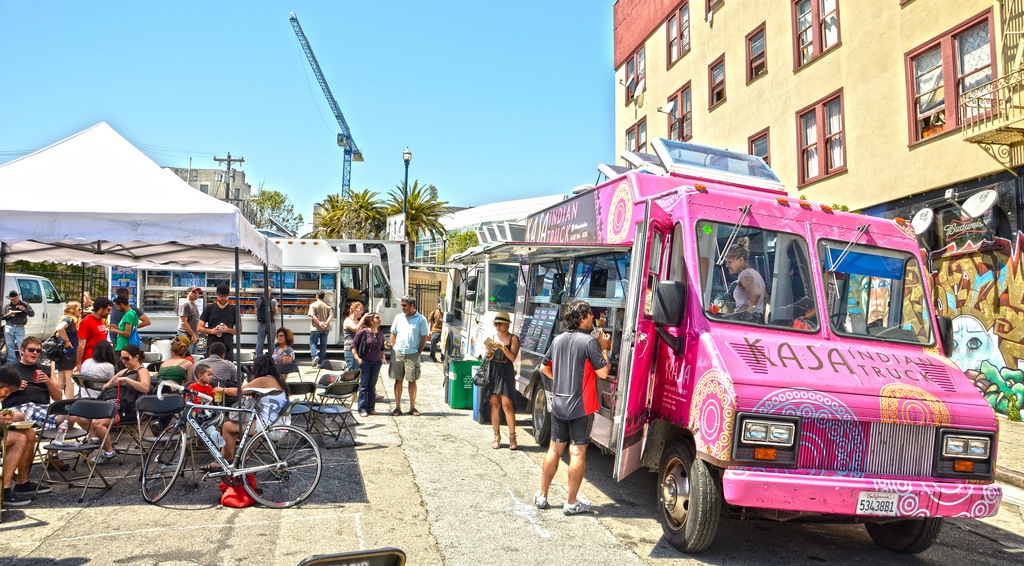 You've prepared, researched, and planned the logistics behind your food truck business—and now you've locked down financing and bought your very first food truck. Though it's been a lot of hard work, we know you must be thrilled that it's all finally starting to pay off with some real, tangible results.
In Unit 5, we'll focus on maintaining the momentum you've achieved over the past several weeks and move on to some of the nitty-gritty work that will allow you to make your business official.  We'll cover food truck insurance, truck maintenance, business establishment, and licenses.
Lesson 16: Get Insurance
Lesson 17: Find a Reliable Mechanic
Lesson 18: Register Your Food Truck Business
Lesson 19: Organize Your Licenses and Permits
Unit 6—Establishing Your Food Truck's Brand and Online Presence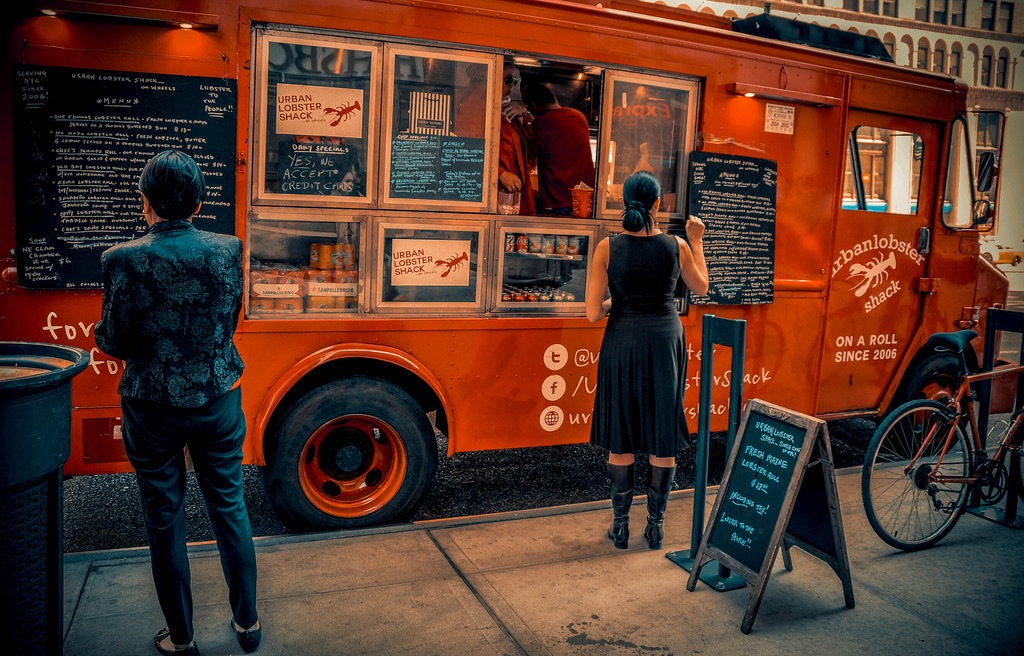 You've done a lot of heavy lifting to make your food truck business official and to secure all the documents you need before you can head out on the road.  Now that you've got the legal stuff out of the way, you're ready to move on to lessons that will help you establish the personal side of your food truck.
In Unit 6, we'll cover the aspects of your food truck business that will make a first impression on your future customers: your brand, logo and truck design, website, and social media presence.
Lesson 20: Establish a Brand
Lesson 21: Create a Logo and Truck Design
Lesson 22: Build a Website
Lesson 23: Create Social Media Accounts
Unit 7—Putting on the Final Touches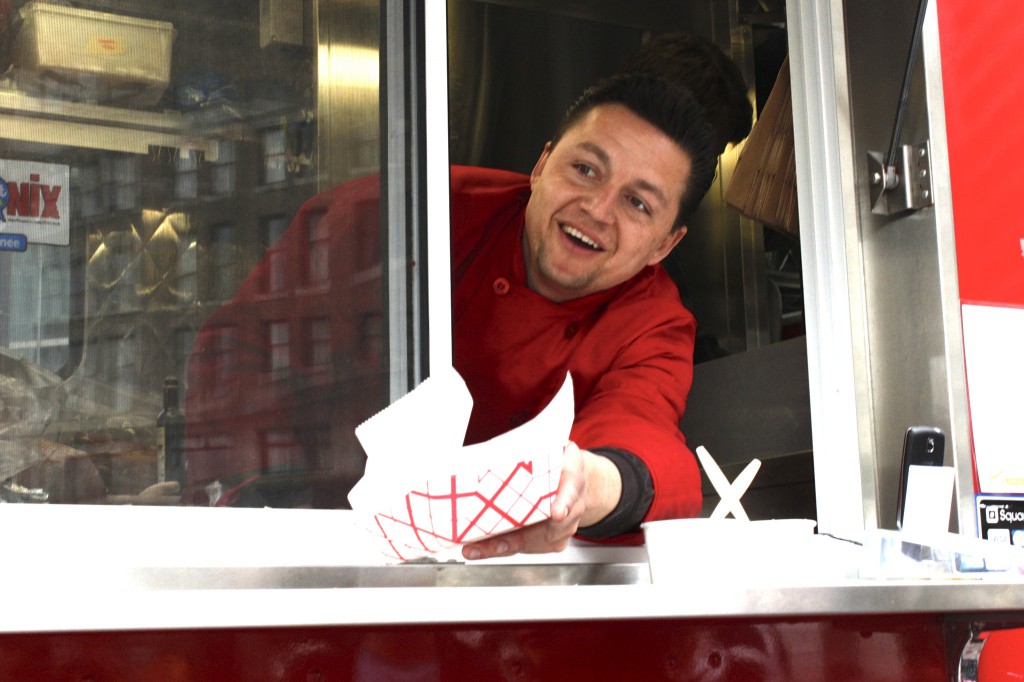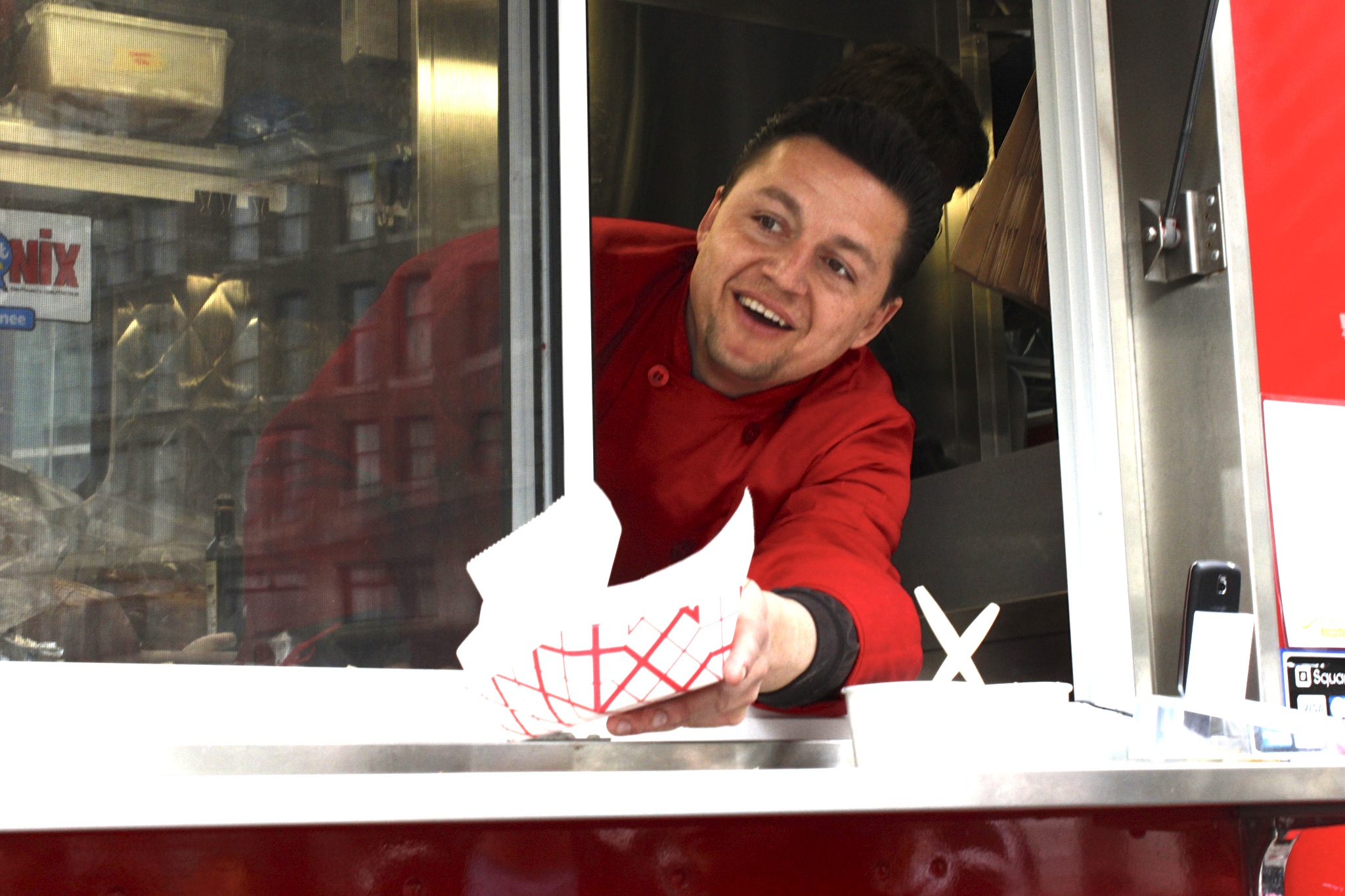 You're getting so close to opening day!  By this point, you've already gotten all of the legal and financial stuff out of the way so that you could already be out on the road.  However, there's still a lot of polish you can put on your truck in order to make your opening day event a huge success.
Unit 7 takes you through the final touches we recommend completing before officially launching your business.  We'll cover ways to get involved with people in the industry, supplies for your truck, payment system options, and hiring food truck employees.
Lesson 24: Get Involved with the Community
Lesson 25: Order and Stock Supplies
Lesson 26: Set Up Your Point-of-Sale System
Lesson 27: Hire Employees for Your Truck
Unit 8—Pumping Up for Opening Day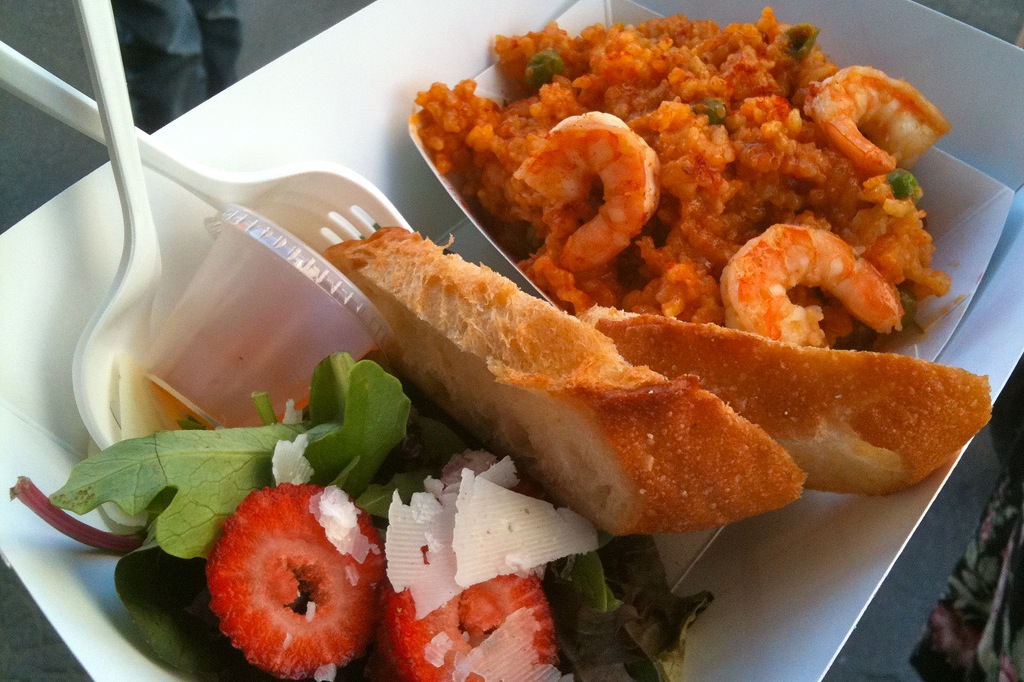 You've registered your business, hired employees, and your truck is stocked and ready to go.  What's left to do before you can finally hit the streets for the very first time?
In Unit 8, we'll take you through everything you need to get ready for the big day.  We'll show you some super effective pre-launch advertising strategies, help you plan a killer opening day promotion, and give you essential tips to make your first day on the road go as smoothly as possible.
Lesson 28: Start Your Pre-Launch Advertising
Lesson 29: Plan Opening Day Promotions
Lesson 30: Open for Business!
Hungry for More?
Never fear, FoodTruckrs…we've got lots more where that came from on the way! You can enjoy more tasty business advice by subscribing to the FoodTruckr School podcast, reading the "How to Run a Food Truck" blog series, and by connecting with us online. We'd love to hear from you on Facebook, Twitter, or through email. Tell us what you're up to and what questions you have about starting a food truck!
images by Sebastiaan ter Burg, mer chau, Elin Schönfelder, David Wall, Daniel Rangel, Jeffrey Zeldman, Weekly Dig, LWYang