There are many ways to land more catering gigs at your food truck business.
For example, you could ask your customers if they are looking for catering opportunities. Not to mention, if your food is really that good, then the opportunities will naturally arise. You see, mobile kitchens are starting to cater at events all across America. Heck, food truck weddings are even a thing now!
Catering via food trucks is in, folks! As a result, many food truck owners are probably wondering how they can land more catering gigs…
Sign up to receive the FoodTruckr Newsletter and we'll throw in our free guide: 6 Free Social Media Tools to Get People Talking About Your Food Truck.
The Best Way To Land More Catering Gigs At Your Food Truck Business
The best way to land more catering gigs, although it admittedly depends on the food truck business, is by promoting your catering services. If your customers don't know you cater, then, well, they won't know that option is available. The more people know about this service, the more likely you are to land catering gigs.
Therefore, start promoting this service on your social media networks (even if it is just one post per week/month!), and literally start telling your customers you offer up catering services.
If you really want to get creative, then you can advertise your catering services on your truck. If you want to keep things a little more simple than that, and not have to pay more money on your actual truck via the added design, then you can pass out flyers and/or have a sign-up sheet for your catering events.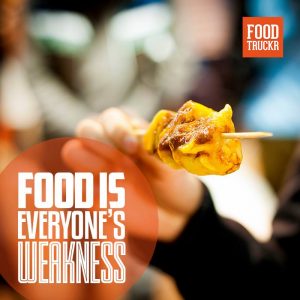 If you show people this service is actually available, then it puts that option on the table. If you don't show people this service is available, then the opposite will ring true, and your catering services won't even come up in conversations.
Looking to take your food truck business to the next level? If so, then The Food Truck Growth Kit has your name written all over it!
A ton of food truck owners probably don't like to market/advertise, and they want to sell their food more organically, if you will. However, in this day and age, owners have to market/advertise their services if they plan on taking their businesses to the next level. Not only that, but thanks to social media, marketing your truck won't cost a fortune.
Posting to your social media networks will literally cost you zero dollars (it will take up your time, of course, but it doesn't take hours on end to perfect a post), so why not market the catering side of your business in that fashion?
If you want something to happen, no matter what industry we are talking about, then you have to make it happen. Sure, you can wish for it to happen (a little luck never hurts), but if you don't actually take action, then don't expect anything to change.
If you want people to know about your catering business, then you have to tell them about it — you have to offer up your services, and make them known! The best part about being a food truck owner is the simple fact that you talk to a lot of people, so that part of the equation should not be an issue.
Reminder: You do not have to be a sales expert to tell people about your catering business, meaning you don't have to be pushy and you don't have to use common sales tactics — you can simply tell your customers you offer catering for special events.
Looking for Food Trucks For Sale? Check out this link for more details!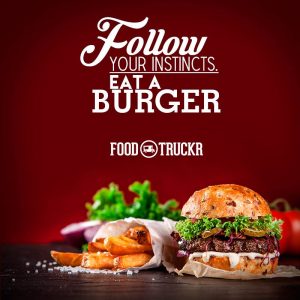 If your customers love your food enough (of course they do!), then the catering deals will start coming in. Even if you only get one to two extra gigs per month or quarter following the strategies above, that is still one to two more catering gigs than you had before.
Networking is huge in the food truck industry, and it happens every time you talk to a customer and/or vendor. The next time you are networking, make sure you tell people about the catering side of your business. If you have amazing food, then the catering gigs are going to come flying in, especially if you rock catering gig after catering gig.
If you liked this article, then we encourage you to share your feedback, advice, questions and/or stories below!
Looking to build a new custom food truck? Check out this link for more details!
To dig your teeth into what FoodTruckr has to offer, make sure to like us on Facebook and follow us on Twitter, and also make sure to check out more content that we bring to the table.
There is no ads to display, Please add some