The Florida food truck scene is awesome, which is why we will be visiting said Florida food truck scene today in the form of previewing three trucks that you need to visit — and eat at — ASAP. You know, if you fancy yourself a lover of food.
With that, we will say this: There are so many food trucks in Florida, so only picking three is quite the feat. Nonetheless, if you live in Florida, or plan on visiting in the near future, you need to sink your teeth into the three food trucks below. Your taste buds will certainly thank you.
Florida Food Trucks That Foodies Need To Try Immediately
Sign up to receive the FoodTruckr Newsletter and we'll throw in our free guide: 6 Free Social Media Tools to Get People Talking About Your Food Truck.
Do you like seafood? Better yet, do you like lobster rolls? If so, then Monsta Lobsta Truck is for you. This food truck's Maine lobster rolls are said to be too good to be true, and if you don't believe us, then you need to try this mobile kitchen immediately.
Here are some other amazing items you will find on this truck's menu: Lobster Bisque, New England Clam Chowder, Lobster Roll Smothered In Lobster Bisque … is your mouth watering yet?
Who would have thought you could get Maine in Florida in the form of otherworldly lobster? Well, with Monsta Lobsta Truck, you can.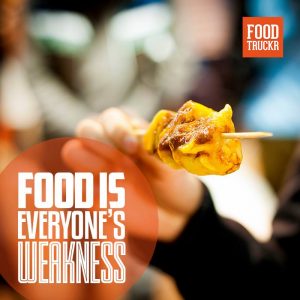 Looking to take your food truck business to the next level? If so, then The Food Truck Growth Kit has your name written all over it!
One might be wondering what makes this burger food truck different from others.
Well, here you go (via Around the World Burgers' Facebook page):
"We are a local, and popular food truck in Tampa with one focus, Burgers and Fries. We have explored the world, old and new, in search of the greatest burgers known to mankind. Our burgers are fresh, never frozen ground chuck and mixed with our own recipe to give a unique flavor profile to our gourmet burgers."
Hungry yet? If not, then you're about to be.
Just check out some of these amazing burgers you can order at this burger paradise:
Captain's Burger: "Melted Cheddar, Lettuce, Tomato, and Applewood smoked bacon with a Dark, thick rum and pepper BBQ sauce."
Exotica Burger: "Cheddar Cheese, Applewood Smoked Bacon and Peanut Butter Sauce"
Polynesian Sweet Burger: "Lettuce, Swiss, Grilled Pineapple, Applewood smoked bacon with a Teriyaki/Pineapple Glaze"
All we have to say is this: Good luck deciding on one burger.
RELATED: Breakfast Food Truck Items That Will Turn You Into A Morning Person
Looking for Food Trucks For Sale? Check out this link for more details!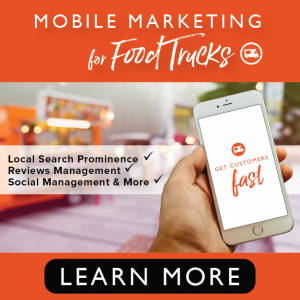 If you are a fan of the famous Jamaican jerk chicken, then you are about to be a fan of Jerk It Cuisine.
Here's what this food truck has to offer, according to the truck's Facebook page:
"A taste of the islands! Come check us out for the most authentic, delicious Jamaican Jerk Chicken & Pork, BBQ Ribs, Salmon, Coconut Rice & Peas and more!"
We're sold!
In terms of the meals, you're going to want to try these.
Jammin' Jerk Chicken & Pork
BBQ Spare Ribs
Sweet & Savory Samon
Basically anything that is on their menu
There are so many amazing food trucks in Florida, which is yet another reason why we love this industry so much. Between the variety and otherworldly taste, this industry really is the best. Now, while we wish we could have featured every Florida food truck, we still hope you can make it to one of the trucks above in the near future.
Happy eating, FoodTruckrs!
Not from Florida but still want to sink your teeth into some food truck meals? Check out the articles below, articles in which we feature food trucks in places like Los Angeles and New York.
Los Angeles Vegan Food Trucks That Foodies Need To Try Immediately
3 New York Food Trucks That Foodies Need To Try Immediately
3 Los Angeles Food Trucks That Foodies Need To Try Immediately
If you liked this article, then we encourage you to share your feedback, advice, questions and/or stories below!
Looking to build a new custom food truck? Check out this link for more details!
To dig your teeth into what FoodTruckr has to offer, make sure to like us on Facebook and follow us on Twitter, and also make sure to check out more content that we bring to the table.
There is no ads to display, Please add some