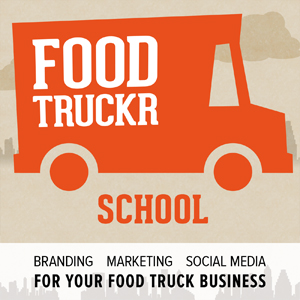 In this second episode of FoodTruckr School, we chat with Chris Adams from Rocketman Creative, a branding expert and strategist who helps food trucks new and old establish their identity and focus or re-focus their branding efforts for maximum impact.
It's so much more than just designing a cool logo – there's an entire culture that can be created based on how well your brand is established. Think about brands like Apple or Starbucks – powerful brands with cult-like followings that people are proud to support, and will often go out of their way to.
After listening to this episode, you'll know exactly what it takes to create a brand that succeeds, and have a marketing education that will help you stand out from the crowd. And the best part – this podcast, as always, is free! 🙂
More Specifically, in this episode you'll learn about:
The important elements that need to exist before even a logo or any designs.
4 core elements of an outstanding, memorable logo.
The true definition of brand and the most important word that you need to know that relate to it.
Characteristics of food trucks with poor branding, so you don't make these same mistakes.
The importance of the "tone" and "flair" that you have within your brand.
The exact step-by-step process Chris uses to help food truck owners shape their brand.
How to validate your food truck business idea before you spend money on a truck.
Positioning and developing your "unique offering" and personality as a food truck.
How to craft your menu to truly support your brand and message.
The secret of "easter eggs".
Plus so much more…
Links and resources mentioned in this episode:
Right-click here to download the MP3 file
Thanks for Listening!
Thank you again, for listening to this episode of FoodTruckr School. Truly, we hope you don't just listen, but you also take action and actually think about your brand, what it means and how you might be able to improve it. Thanks to Chris once again for his expertise and strategies, and if you have a moment, please let us know what you think about this episode in the comment section below!
FoodTruckr School will be on iTunes in a couple of weeks, and at that point you can leave a rating and review on iTunes too.
Until our next episode, thank you for your support. We're here for you!
There is no ads to display, Please add some