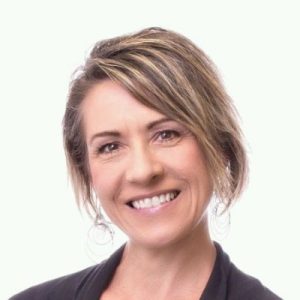 Editor's Note: Today we're excited to present a post from Dawn Mentzer. Dawn is a contributing writer for Straight North, a leading Chicago SEO company that provides a full suite of Internet marketing services. As a solopreneur and freelance writer, she specializes in marketing content — and collaborates with clients nationally and globally.
Customers have an online smorgasbord of choices when searching for where to grab a bite to eat. While the food truck industry is booming, so are the competitive pressures and marketing challenges that your food truck business faces.
SEO is no longer an optional side dish; it's a necessary ingredient for staying on customers' radars. But SEO is complex and vast, so what should you focus on first?
Sign up to receive the FoodTruckr Newsletter and we'll throw in our free guide: 6 Free Social Media Tools to Get People Talking About Your Food Truck.
5 Practical Tips for Improving Your Food Truck's SEO Success
Make sure your mobile business's website is mobile-friendly.
In 2015, the volume of online searches on mobile devices surpassed the number of desktop searches, and it continues to rise. According to Pew Research Center's Mobile Fact Sheet, a whopping 77 percent of Americans had smartphones at the start of 2018. To help your food truck website get found by on-the-go customers, make sure your website renders properly on small screens and provides mobile users with a favorable visitor experience. If your site takes too long to load or customers can't find what they want to know quickly, they'll lose interest and move on to see what your competitors are featuring on their websites.
Also, keep in mind that mobile readiness affects how your website will rank in online searches. In April 2015 (a time known to many as "Mobilegeddon"), Google began giving preferential treatment to mobile-friendly websites.
In his book SEO 2017: Learn Search Engine Optimization With Smart Internet Marketing Strategies, Google Certified Professional Adam Clarke explained, "As of April 21, 2015, sites with solid mobile support will rank higher in Google search results for mobile users. Sites with no mobile support will generally rank lower in mobile search results."
Looking to take your food truck business to the next level? If so, then The Food Truck Growth Kit has your name written all over it!
Another change that will make mobile friendliness even more critical is Google's move to mobile-first indexing. When that algorithm update occurs, the performance of a website's mobile version will carry more weight in ranking the site in search results than will the desktop version.
If your website isn't yet mobile-friendly, consider talking with a website developer or marketing and SEO firm that can propose how to make it so. If you're not sure whether your website is mobile-ready, use Google's free Mobile-Friendly Test.
Are you currently doing any kind of email marketing or social media marketing? If so, then you should also be doing Facebook Messenger Marketing! Click here to find out more.
Use keywords to your advantage.
Keyword brainstorming and research are the foundation of SEO success. Think about the wording consumers would naturally use when searching for the type of foods you offer, and look at the bottom of the search results page for other related search terms people are using. Keyword tools such as Moz Keyword Explorer, Google AdWords Keyword Planner and SEMrush's Keyword Research tool are free resources that can help you refine your keyword strategy.
Keywords aren't important only in the text, title tags, meta descriptions and headers of your website; you should also include them in your image file names.
When posting photos of your menu items on your website, create file names that include appropriate keywords and offer a clear description of the photo contents. That will make it easier for search engines to find them and return them as results in relevant searches. For example, a filename of "pulled-pork-sandwich-kansas-city.jpg" versus a generic filename like "DSC5829.jpg" will help Google determine that your photo is relevant to a search such as "pulled pork sandwiches in Kansas City".
Serve your food truck menu in HTML rather than PDFs.
Seventy-five percent of consumers look up menus online. Even though Google can crawl PDFs and return them in search results, you can benefit from creating your menu as an HTML page instead. Not only does it look more polished and professional, but it also keeps visitors on your site rather than leading them away to a PDF reader to view your menu.
Pay attention to online reviews and their potential for driving business to your food truck.
Reviews serve as online word of mouth. In a survey by BrightLocal in 2017, 97 percent of consumers read online reviews of local businesses, and nearly 85 percent of consumers trust online reviews as much as personal recommendations.
Besides the impression they make on potential customers (75 percent of consumers trust businesses that have more positive reviews than other businesses), online reviews also influence how well a business ranks in online searches. In fact, the Moz 2017 Local Search Ranking Factors survey found that online reviews are among the top eight factors that affect search results.
You would be remiss to ignore the power and potential of online review sites such as Citysearch, Yelp, Facebook, Google My Business and others, so consider reminding customers that you welcome honest reviews of their experience. However, carefully read the review sites' terms of service to make sure they allow businesses to encourage their customers to leave reviews.
Get social — and stay on the gas.
The Moz 2017 Local Search Ranking Factors survey also identifies social signals as one of the top SEO ranking factors. Your level of engagement on Facebook, Google+, Twitter, Instagram and other social media sites can help your SEO efforts.
Looking for Food Trucks For Sale? Check out this link for more details!
Being social has another impact on SEO, too. The more you interact on social media, the more likely your fans will be to share your content, and the more website traffic you can potentially gain from that virtual word of mouth. If your food truck business is social savvy, you can effectively improve your visibility and expand your audience.
Final Thoughts: Don't Be Afraid to Ask for Directions
SEO done according to Google's best practices can significantly help your business's online success, but SEO that breaks the rules can result in poor ranking (or even no ranking) of your site in searches. Consider enlisting the expertise of an SEO resource to help you ensure your SEO efforts are leading you to the right destination.
Are you trying to achieve even more success at your food truck business? If so, then we encourage food truck business owners to check out the article below (a sneak peek and link are also provided). In a nutshell, the article in question features things food truck owners have to overcome, and it is ideal for aspiring and current food truck owners alike.
10 Things Food Truck Owners Have To Overcome
Sneak Peek:
4.) Complacency

This is something people have to overcome in any profession. Complacency could lead to you not growing, and it can surely lead to you not getting any closer to making your dreams come true. In its simplest form, complacency could lead to you going through the motions and not doing your best work.

When you are doing the same exact thing every day (and at the same time, although that is not the case for everyone), it's hard not to get complacent. That is why you need to keep things fresh, new and exciting at your food truck business. Yes, it really does take a lot to succeed as a business owner.

If you really love what you do, and many mobile kitchen owners do, then you might not deal with complacency … but many owners do deal with this obstacle, whether they love cooking food for a living or not.

3.) Competition

Competition is always going to be there, whether it is friendly competition or not.

There are so many food trucks in America, and if you are in a good location, then there are probably other food trucks near that same location as well. Therefore, competition could hurt you when a competitor lowers or raises his/her prices, incorporates a new meal, adds a delivery service or whatever it might be.

That is why it's important to study the competition on a routine basis and to always be thinking of ways to stay ahead of the competition. Of course, that is something that is easier said than done.
To find out the other things food truck owners need to overcome in this wonderful industry, we encourage FoodTruckrs to click on the link above. Surely, overcoming these things will help you better your business in the short-term and long-term futures. Nonetheless, good luck conquering the food truck industry!
[Featured Image Credit: patpitchaya/Shutterstock.com]
Want to learn how to build a subscriber list for your food truck business? One of our managing partners here at FoodTruckr has put together an AMAZING FREE GUIDE that will teach you everything you need to know about getting started with Messenger Marketing! Click here to get your free guide.
If you liked this article, then we encourage you to share your feedback, advice, questions and/or stories below!
To dig your teeth into what FoodTruckr has to offer, make sure to like us on Facebook and follow us on Twitter, and also make sure to check out more content that we bring to the table.
There is no ads to display, Please add some