One of the most important parts when it comes to starting up a food truck business is figuring out where you are going to park your food truck. For some people, this might be an easy decision. For others, the opposite rings true.
Whether you are trying to figure out where you should park for the first time or are in the market for a new location, there are plenty of things you need to keep in mind. Finding the perfect location could make or break your food truck business. If you pick a location that doesn't have much foot traffic, then you might not get enough customers to venture to your truck, which could be a serious problem when it comes to sales and the growth of your business.
It should go without saying, but here it goes anyway: You need to obey the law, follow regulations and get your permits, three things every kitchen truck owner has to deal with. If you are not allowed to park in a specific location — even if it seems like it is the best location — then you simply can't park your food truck there.
When figuring out the perfect location for your mobile kitchen, make sure to keep these five points in mind.
Sign up to receive the FoodTruckr Newsletter and we'll throw in our free guide: 6 Free Social Media Tools to Get People Talking About Your Food Truck.
How To Find The Perfect Location For Your Food Truck
Figure Out If You Can Park There First
Decide Where The Most Foot Traffic/People Will Be
Are You Going To Have A Prime Location, Multiple Locations Or Hit Up Event After Event?
Do You Want To Be Near Your Competition?
Decide Where You Want To Work
Figure Out If You Can Park There First
This step is basic yet crucial.
You don't want to break the law and put your business in jeopardy right off the bat. That is why it's so important to figure out if you can park in a specific location before you start parking there. That's also why you have to know the laws, regulations and rules in general.
"For example, Chicago does not allow food trucks to cook on board or park within 200 feet of a restaurant," via theindianalawyer.com.
Figuring out if you can park in any given location — and also knowing the rules/regulations — should be your first step.
Decide Where The Most Foot Traffic/People Will Be
A food truck is a business, which means you need to make business-driven decisions, if you will. If a location seems perfect to you but there is not a lot of foot traffic, then it might not be the best spot for your lunch truck.
You need to pick a place where a lot of people are going to be. You can't rely on friends and family to be your only customers. In time, you will have plenty of return customers, but a big part of your sales also needs to come from people who have never been to your truck before. That is why it's so important to pick a destination that is flocking with people.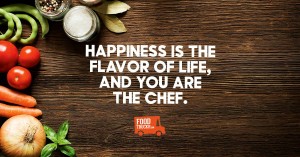 If you didn't take this into account, then it might be why your food truck business is failing. While a food truck business can be started anywhere, if you live in Illinois, wouldn't you rather be in a place like Chicago (a city that has a little less than three million people) than a town in the middle of nowhere? Of course, this is just an example, and you don't have to live in Chicago to run a successful food truck business.
After all, success can be found anywhere in this industry. Yes, even a place like Fairbanks, Alaska.
Moral of the story, pick a place that has a lot of people.
Are You Going To Have A Prime Location, Multiple Locations Or Hit Up Event After Event?
This is a question that every new — and current — food truck owner needs to answer: Are you going to have a prime location, multiple locations or do you plan on hitting up food truck event after food truck event? The choice is yours!
There are plenty of food trucks that have a main location but also venture to other locations. For example,  your food truck might park outside of a huge business building where there are bound to be plenty of people flocking to your truck at lunchtime.
Likewise, you might have a prime location(s) during the weekdays and hit up food truck events on the weekends. Food truck events could be a fall festival all the way to a concert. Just know what is going on in your area, and then see if your food truck is allowed to crash the party.
Your prime location could be at a food truck park, near a populated place (such as a bar scene, or near a college campus), downtown, near a business district, etc.
Here's an example of what you might do on any given week: You might be at a farmers market on Monday and Tuesday, go to a business district on Wednesday, stay at your normal downtown spot on Thursday and Friday, and then hit up a food truck event(s) on Saturday and Sunday. It really just depends on the food truck and how adventurous you want to be. Your locations could vary on a week-by-week basis.
Do You Want To Be Near Your Competition?
Being near your competition is not a bad option. After all, your competition is likely around a place with a lot of foot traffic. Where there is foot traffic, there are hungry mouths to feed.
With that said, if your competition consists of five established pizza trucks, and you are a pizza truck as well, you might want to pick a different location. Now, if your competition is a pizza truck, taco truck and Hawaiian truck, and you are a Thai truck, then you might have found the perfect spot.
If your competition is well-known and is going to take all of the customers, then find a different spot. If not, then don't be afraid to park near a competitor.
Just like any other industry, competition will motivate you to get better, it will help keep your prices reasonable, it will inspire you to try new things, etc. If the perfect location is attached to that, then by all means park where your competition is.
RELATED: How You Know You Were Born To Be A Food Truck Owner. If you can relate to any of these signs, then you were probably born to be a food truck owner.
Decide Where You Want To Work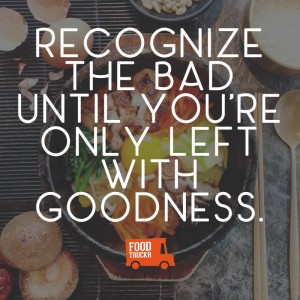 Do you want to work downtown where all the people are, or do you want to be part of special events and festivals? You can, of course, have the best of both worlds. Since your food truck is mobile, you can set up shop in many different locations.
The decision is 100 percent up to you when it comes to where you are going to park your mobile catering truck. That is the beauty of this industry. Not only do you get to make people happy and be a chef, but you also get to pick where your office is located.
So, pick a location, see if you can actually park there and then get to work.
Reminder, there are so many different rules you have to follow. For example, and as foodrevolt.com points out, in Los Angeles, "You must have a trash can outside your food truck and it needs to be clearly marked as a trash can and have a sign attached that requests customers to dump their trash in the receptacle."
To dig your teeth into what FoodTruckr has to offer, make sure to like us on Facebook and follow us on Twitter, and also make sure to check out more content that we bring to the table.
There is no ads to display, Please add some