Running a food truck business can be a long and grueling process, and there isn't always light at the end of the tunnel. Just like all businesses, you are taking a risk by opening up your own food truck business.
With that said, there is plenty of help out there. There is information that not only helps you get started, but also helps you maintain and grow your mobile kitchen.
In the video below, we go over the different packages for the How to Start a Food Truck: The Definitive Guide.
Enter How to Start a Food Truck: The Definitive Guide.
If you could invest only $47 and potentially avoid a mistake that could cost you $1,000, or more, down the road, would you make that investment? Think of this How To Start A Food Truck Guide as the first investment in your future food truck business, and more importantly, yourself.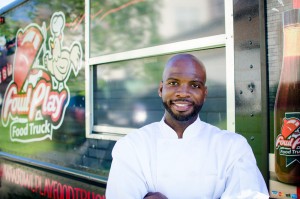 Let's face the facts: Most food truck businesses don't fail because of the recipes. Typically, the food is otherworldly and amazing chefs are flooding this industry. However, many owners enter this industry lacking a ton of knowledge. Not only do they not know how this industry operates and what it takes to grow, but they also don't know how to run a business in general. When you gain knowledge, you are limiting your downside risk and severely increasing your chances of finding success.
There is an endless amount of things a food truck owner has to think about. If a person thinks preparing menus and meals is the only thing that matters, then hopefully they don't buy a food truck in the first place — because that's just the beginning.
Things like zoning laws come into play. Things like health codes come into play. Things like being able to train employees, marketing skills, legal counseling and systematizing your day-to-day operations come into play.
Oh yeah, the investment of buying a food truck and all of the equipment might be less than buying a sit-down restaurant, but you are still dropping a lot of dough. Are you prepared to drop at least $50,000 on a food truck?
We are not trying to scare you away from this industry. We are simply just trying to prepare future food truck owners. Consider this, you may think you have a great idea of what it takes to start a food truck business and are ready to take the plunge and make a whopping $50,000 to $100,000 investment into buying a truck, but what would it hurt to spend a couple bucks in order to get a better understanding of exactly what you are about to do? By reading our How To Start A Food Truck Guide, you may realize that food trucking just isn't for you and this $47 investment could have saved you $50,000 or more, not including headache and stress.
 This Bad Boy Comes In Three Different Sizes
The All-You-Can-Eat Buffet
The Combo Meal
The Main Course
When it comes to owning your own food truck, being a master chef isn't going to cut it. Neither is having the initial money it costs to start up your own mobile kitchen. An owner has to be business savvy. For starters, having a flawless business plan should be priority No. 1.
Not to mention, in today's world, social media also plays a big part. So if you have tried to stay away from Facebook and Twitter as long as possible, and you are thinking about buying a mobile catering truck, then it is time to learn the ins and outs of all things social media.
While setting up shop and finding the ultimate location might lead to some money coming in, you need other streams of income flowing in as well. That is where things like catering (and events in general) need to come into play.
If you didn't know some of the business notes that have been stated in this article so far, that should not discourage you. It should pump you up, because you are learning how to succeed in this industry and you know there is still a lot (we repeat, A LOT) of things you need to learn before your food truck is profiting, growing and succeeding.
Let's get back to that question I asked in the beginning of this article: If you could pay just $47 and know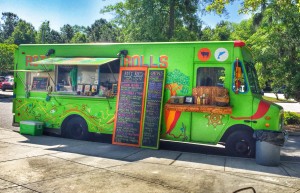 everything about running a food truck, would you buy into that investment? How to Start a Food Truck: The Definitive Guide is filled with information that you need to know to succeed in this industry. Finance, marketing, operations, legal tips and business information is included, among other things.
This guide is a complete resource that will walk you through the process that is starting up your own food truck. Needless to say, it is jam-packed with info.
Some Key Ingredients You Will Gain With This Program
Define an attractive, memorable brand that comes alive offline in your truck wrap and food cartons as well as online through your website and social media profiles.
Establish your food truck as a legitimate business entity as well as secure other vital business requirements like permits, licenses, and insurance.
Understand the do's, don'ts, and best practices of writing a business plan that charts a course for growth and impresses financiers.
Calculate your profit margins and savings plan so that your truck becomes a business built to last.
Hone your instincts to make better business decisions, such as evaluating the advantages and disadvantages between food trucks and brick-and-mortar restaurants.
Learn everything you need to know about buying and maintaining your food truck, including how to build a good relationship with a reliable mechanic.
Uncover the best locations in your local community to hunt for the highest quality ingredients that will separate your meals from the pack.
Discover how to capitalize on all of the amenities that local commissaries have to offer.
RELATED: Take Your Food Truck Business To The Next Level With This Growth Kit. If you are looking to take your food truck business to the next level, then this growth kit is for you.
What Is Included, Depending On Which Package You Purchase
The Mega-Book
The Audiobook
FoodTruckr Podcast Transcripts
The Business Bonus Pack
The Truck Bonus Pack
The Marketing Bonus Pack
The Worksheet Bonus Pack
Restaurant Engine Special Discount
The Private FoodTruckr Mastermind Group
If you are hungry for success, then the How to Start a Food Truck: The Definitive Guide is 100 percent for you.
You can learn more about the How to Start a Food Truck: The Definitive Guide here.
To dig your teeth into what FoodTruckr has to offer, make sure to like us on Facebook and follow us on Twitter, and also make sure to check out more content that we bring to the table.
There is no ads to display, Please add some