Editor's Note: Today we're excited to present a post from Jeremy Adams. Jeremy is the President/CEO of Prestige Food Trucks, which is the world's leading custom food truck manufacturer. In his current role as President/CEO, Jeremy manages dozens of employees, interacts with clients, and maintains a healthy relationship with all of his business partners. Since Prestige, Jeremy has launched many other successful companies.
Is it finally that time?
Is your food truck business thriving to the point where you can finally hire your first employee? If so, then congratulations — you are making it as a food truck owner!
If it is, in fact, that time, then there are a lot of things you have to think about. First and foremost, you need to see how much money you can actually pay this employee, and how many hours you need said employee to work. Do you only need extra help when you are catering an event or venturing to a food truck festival, or do you need someone to help you out every single day?
Whether the case, if you need help and your food truck business can finally afford it without going into the reds, then now is the time to hire your first employee. With that in mind, this could be a tricky process, because you want to hire the perfect candidate, so we will be providing you with some tips for hiring your first employee.
Sign up to receive the FoodTruckr Newsletter and we'll throw in our free guide: 6 Free Social Media Tools to Get People Talking About Your Food Truck.
3 Tips For Hiring Your First Employee At Your Food Truck Business
Actually Prepare To Be A Boss — And A Leader
Hire Someone Who Is Passionate About The Food Truck Industry
Hire Someone Who Is A Perfect Fit For Your Food Truck Community
Actually Prepare To Be A Boss — And A Leader
Your business might be ready for another employee (you have the funds to make it happen), and you might need an employee (you are overworking yourself and could use some help), but are you actually ready to become a food truck boss/manager?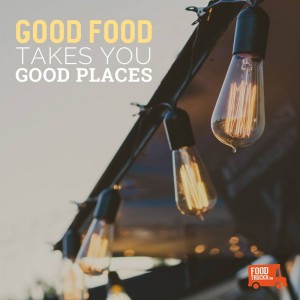 If not, then start reading those self-help books and asking other food truck owners what it takes to be a good boss. Here's the deal, a good boss is also a good leader. Not only do you have to train your employees and make sure they are doing their work (that's where the managing comes into play), but you also have to keep your employees motivated (that's where the leader part hits the scene).
You might be great at delegating in the sense that you can pass down work to other people effectively, but if your employees are not motivated for whatever reason it might be, then you are failing as a leader.
You need to actually prepare for being a boss and a leader. What would you do if your employee skipped a day of work? Probably fire them, right? Well, that's not always the case. It depends on the employee's situation.
What happens if an employee messes up an order or forgets to do a certain task? Be prepared for your employees to make mistakes, because they likely will over and over again in the beginning.
The key: Preparation. Hiring your first food truck employee is a big step, and you have to prepare for it.
Looking to build a new custom food truck? Check out this link for more details!
Hire Someone Who Is Passionate About The Food Truck Industry
As you likely already know, the food truck industry is a tough industry. Long hours are the name of the game, and it's very easy to get discouraged if your food truck business is not doing as well as you hoped. While your first food truck employee likely won't be putting in 10-hour days like you, you still need to make sure this employee is very passionate about the food truck industry.
That's the problem with most hires — the person getting hired is not passionate about the job, he/she is just looking for a way to pay the bills.
No, your first employee doesn't have to be the best cook in the world, although some cooking experience is important, but your first employee should be very passionate about food, people, this industry and your food truck. Not only will this help to make the environment better, but it will likely lead to better work (quality meals every time) and happy customers, which are two important ingredients for mobile kitchens.

Hire Someone Who Is A Perfect Fit For Your Food Truck Community
If your food truck community/environment is flooding with happiness and people actually enjoy themselves, then don't hire an employee who is going to throw that off. Of course, you might not be able to spot that during the interview process. The key, however, is to hire someone who is a perfect fit for your food truck community, a person who shares similar beliefs to you and a person who has a positive and upbeat personality.
Finding the perfect employee is way easier said than done, and in some cases, it might be a fool's errand. After all, your first employee has a lot of training and learning to do before he/she can reach his/her full potential.
Hiring an employee who is passionate, who can cook, who has dealt with customers before and who is a perfect fit for your food truck community is a good start.
Looking to start your own food truck? Prestige Food Trucks can do wonders for you in that department.
To dig your teeth into what FoodTruckr has to offer, make sure to like us on Facebook and follow us on Twitter, and also make sure to check out more content that we bring to the table.
There is no ads to display, Please add some