In this week's edition of Throwback Thursday, we decided to go all the way back to last year. One might be wondering why, and it's a valuable question.
Last year around this time, FoodTruckr did an article on work-life balance, and the information dropped in said article was — and still is — invaluable. Without a solid work-life balance, which is becoming more and more popular by the day, people would burn out. With a work-life balance, people are starting to live more fulfilling lives, and that is especially the case in the food truck industry.
If you are starting to become overwhelmed by your job, and balancing your social life seems like quite the feat on top of that, then you need to learn the value of a work-life balance immediately. This little trick alone could make you that much happier, it could help you live a more fulfilling life and it could lead to every day being your best day.
So, in Throwback Thursday fashion, let's travel back in time!
Note: A preview and link to the article can be found below!
Throwback Thursday: Why Work-Life Balance Is Crucial In The Food Truck Industry
Sign up to receive the FoodTruckr Newsletter and we'll throw in our free guide: 6 Free Social Media Tools to Get People Talking About Your Food Truck.
Why Your Work-Life Balance Is So Important In The Food Truck Industry
"Burnout in the food truck industry is a very real thing. When you are spending all of your time at the office (in this case, your food truck), it is very easy to get burned out.

"That is why an otherworldly work-life balance is the ultimate key in the food truck industry. In case you are unaware of what a work-life balance is, here it goes: Prioritizing your work and life. Although it is a bit more complicated, that nutshell definition should do the trick for the purposes of this article.

"Nonetheless, all successful business owners and entrepreneurs typically have great work-life balances, and if you are in the food truck industry, you should as well."
Looking to take your food truck business to the next level? If so, then The Food Truck Growth Kit has your name written all over it!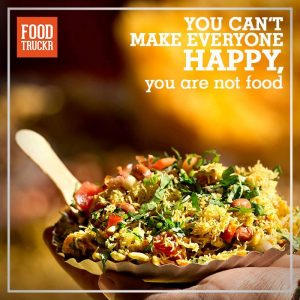 "You Won't Burn Out As Easily

"The last thing you want to do in this industry is get burned out. You have to be at your mobile food truck every day. Even if you aren't physically at your truck, you need to be doing something business related. At the same time, it is crucial to keep your sanity, have a life and be able to spend time with your friends and family.

"No one said it was going to be easy, but you have to find time for everything if you want to live a happy and prosperous life. That is why building a schedule that fits all of your needs should be toward the top of your priority list when you first start working in the food truck industry."
To read the entire article, make sure to follow this link!
Looking for Food Trucks For Sale? Check out this link for more details!
Craving more food truck advice? If so, then we have you more than covered in that department! Check out the article below for all things relating to food truck advice!
3 Things Successful Food Truck Owners Give Up
"Let's face the facts: If you want to be a success, no matter what industry/job we are talking about, then you are going to have to make some serious sacrifices. That's just the way success works.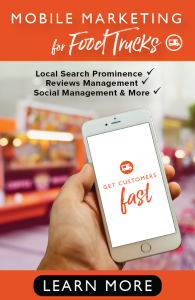 "After all, you can't simply wish for something to happen and then expect it to happen. Sure, you can practice visualizing, and you can also come up with your own affirmations, but if you want something to happen, then you have to make it happen via taking action.
"With that in mind, we are about to unleash three things successful food truck owners give up. If you are still caught doing any of these things, then you are probably not as successful as you could be."
If you liked this article, then we encourage you to share your feedback, advice, questions and/or stories below!
Looking to build a new custom food truck? Check out this link for more details!
To dig your teeth into what FoodTruckr has to offer, make sure to like us on Facebook and follow us on Twitter, and also make sure to check out more content that we bring to the table.
There is no ads to display, Please add some