We aren't trying to step on anyone's toes here, but we live in a day and age in which people get frustrated when certain items aren't featured on food menus, no matter what the restaurant might be.
We understand both sides of the argument — we really do. However, a food truck owner must always remember that the customer is always right, and that thinking should come into play here. With that in mind, below you will find five food options that every mobile kitchen owner should add to the menu.
These meals/options/items don't have to take up your entire menu, and you can still add your own unique twist to them. Reminder: If you can appease every customer, then that is going to make your business that much better.
Sign up to receive the FoodTruckr Newsletter and we'll throw in our free guide: 6 Free Social Media Tools to Get People Talking About Your Food Truck.
5 Food Options That Every Mobile Kitchen Owner Should Add To The Menu
A Vegan Option
A Vegetarian Item
A Meal Tailored To Kids
A Popular Meal
A Seasonal Item
A Vegan Option
More and more people are going vegan these days, making a vegan option at your food truck basically an essential.
Let's say you run a truck that specializes in meat and/or BBQ-like food. What are you supposed to do in that scenario? Well, you could always offer a vegan burger, because that still fits the concept, and will surely make someone happy when he/she sees the vegan burger available.
Get creative! You are the chef here!
Nonetheless, if you don't have any vegan items on your menu, then you are missing out on a demographic, and that is not good for business.
If you are about to join the food truck industry, then make sure to check out the How to Start a Food Truck: The Definitive Guide.
A Vegetarian Item
You are likely going to have a lot of vegetarians venturing to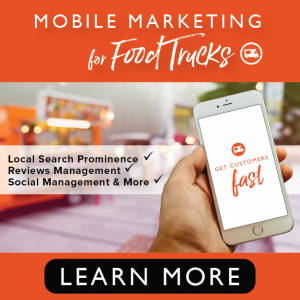 your truck over the course of your food truck career, and you should be appeasing them in some way as a result.
We understand you might be thinking something along the lines of this: My menu is flooding with meat meals/items, so why would a vegetarian come to my truck in the first place?
That's a worthy question, but just know this: A vegetarian might have caved in and just let his/her friends pick where to eat … and that led the vegetarian in question to your truck. Now, if you have some vegetarian items available, then it really is a win-win for everyone involved.
A Meal Tailored To Kids
More likely than not, families are going to be coming to your truck, and if you start adding some meals for kids to your menu, then you are adding another target audience into the mix! Catering to kids alone could increase your sales, so why wouldn't you want to add some meals for the little ones?
The key is to try to appease everyone, while staying unique and serving up your delicious recipes at the same time. Hey, no one said it was going to be easy.
By drawing in more families via some form of kids' meal, you will attract more families, and your sales will love every single minute of it.
A Popular Meal
This one gets a bit tricky, because not everyone wants to add a popular meal to their menu (in this case, something like a burger and fries, or a burrito). With that in mind, this popular meal will appease the picky eaters, or that is at least the idea.
Not to mention, if your menu is so unique that people don't really know what they are ordering, a burger and fries, chicken strips, etc., might be music to their ears — because it is something they are used to, something they have ordered in the past.
Reminder: It's okay to put your own twist on this popular meal.
RELATED: How To Maximize Your Food Truck Revenue In The Mobile Kitchen Industry
A seasonal treat/item is always a smart play, especially when it is fall and the pumpkin spice flavor is taking over.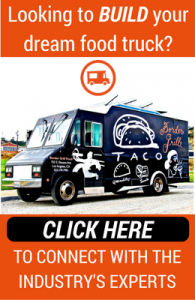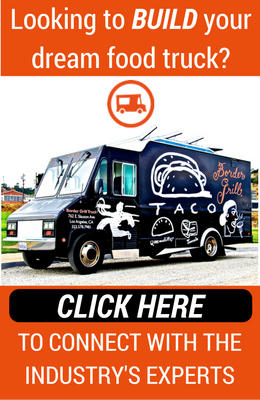 You can look at it as a special or however you would like, but a seasonal item is a great way to attract some customers.
Here are some great examples: (1) Adding a pumpkin spice latte during the fall. (2) Adding soup in the winter. (3) Adding ice cream, or cold beverages, in the spring/summer.
Little changes to the menu can go a long way, especially if they are only offered for a limited amount of time. After all, just look at how many people rush to Starbucks to get a pumpkin spice latte during the fall months.
If you liked this article, then we encourage you to share your feedback, advice, questions and/or stories below!
Looking to build a new custom food truck? Check out this link for more details!
To dig your teeth into what FoodTruckr has to offer, make sure to like us on Facebook and follow us on Twitter, and also make sure to check out more content that we bring to the table.
There is no ads to display, Please add some