Just like so many other things on the Internet, food also trends. It trends down, up — you name it. In 2016, there have been plenty of foods that have swept the nation, and plenty of others that have lost quite a bit of popularity.
Here are the facts, if you will: (1) Bacon is still king, whether it is normal bacon or turkey bacon. (2) Odd foods like seaweed and bugs have been on the rise in 2016. (3) The Vegan trend is still going strong. (4) It appears that people are willing to try new things (perhaps now more than ever).
Now, while there have been plenty of foods that have soared to the top in 2016, foodies have been going crazy over these three food trends — and in no way is that a bad thing.
Sign up to receive the FoodTruckr Newsletter and we'll throw in our free guide: 6 Free Social Media Tools to Get People Talking About Your Food Truck.
3 Food Trends That Foodies Have Been Going Crazy Over In 2016
Poke
Poke has truly risen to the top in 2016. Poke, in a nutshell, is tuna with a splash of soy sauce. It's good on rice, it's good as a main dish (poke bowls are the truth), it's good as a type of salsa — it's good no matter how you prepare it.
With the emergence of raw fish, poke has found a place in our hearts (and stomach) in 2016. This Hawaiian delicacy is definitely here to stay. If you are from Southern California, then you have noticed this new food trend everywhere.
Believe it or not, spam has also been on the rise in 2016 — just in case you were wondering.
RELATED: Characteristics Of Successful Entrepreneurs That Food Truck Owners Should Adopt. If food truck owners start to think more like an entrepreneur or business owner, which they technically are, they will end up conquering this industry in no time.
Pho
Pho has been around for a while, but it has really stormed onto the scene in 2016. Foodies probably don't mind one bit. This food trend, in our opinion, is best served in the winter, but we will take it anytime of the year.
While everyone seems to pronounce it differently, here is one thing we can all agree on: It tastes amazing. Not to mention, if you are a soup lover, this is likely your new go-to, or it at least should be.
RELATED: The Mobile Pub Is Providing A Truly Unique Experience To The Food Truck Industry. If you are looking for a one-of-a-kind food truck concept, then The Mobile Pub has you covered.
Superfoods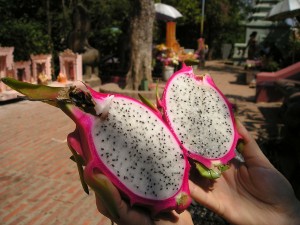 We live in a day and age when everyone wants to be healthy, and that is awesome. That is why things like superfoods have really joined the food trend category.
In theory, superfoods are packed with nutrients, which means health nuts go crazy over them.
So, if you are trying to take your health to the next level, and are also trying to keep up with the trends, don't be afraid to add superfoods to your grocery list.
To dig your teeth into what FoodTruckr has to offer, make sure to like us on Facebook and follow us on Twitter, and also make sure to check out more content that we bring to the table.
There is no ads to display, Please add some