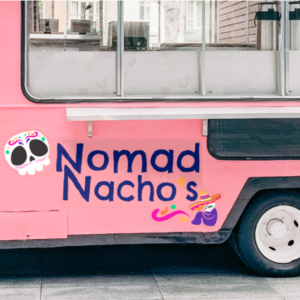 It's no secret that 2020 was a nightmare year for the American restaurant industry. According to the National Restaurant Association, 17% of all food service businesses in the United States – more than 110,000 of them – closed last year, and another 400,000 are in deep financial trouble. The coronavirus pandemic was a perfect storm for restaurants as they faced government-mandated shutdowns and a public wary of leaving their homes. It is no wonder those in the food industry are feeling bleak. Fewer than half of restaurateurs think their businesses will rebound in the months and years ahead.
Despite this catastrophic downturn, food trucks actually fared much better than their brick-and-mortar counterparts. Food trucks nationwide reported a modest uptick in total revenues of .4 percent in 2020. In 2021, that number is expected to rise to 2.4 percent. That's nowhere near as strong as previous years, but at least the numbers are going up and not down. There are a lot of reasons for this, but the most important is that it is relatively inexpensive to start a food truck compared to a traditional restaurant. Food trucks also have the luxury of being able to move to different locations based on demographics and shopping trends.
Of course, success with a food truck business is not automatic. Any company that doesn't get off on the right foot is going to struggle, no matter how strong the industry as a whole may be. That is why it's important for owners of these mobile restaurants to make sure that they are focusing on what matters most. Here are some basic things that aspiring mobile restaurateurs should think about when they are planning their next food truck.
Put Effort Into Your Design 
Even before people can see your food or even look at a menu, they can see your truck. And appearance does matter. You need to have a truck that looks like an appealing place to buy food. 
An old rusty trailer is not going to instill much confidence among diners, but one that is inviting and friendly will always make a good impression. 
StickerYou makes decals and stickers that can easily be placed on a truck to clearly identify your business and provide an attractive representation of what you have to offer. For only a few hundred dollars, you can make the plainest truck really pop and even impress patrons with customized products from StickerYou such as clothing and hats.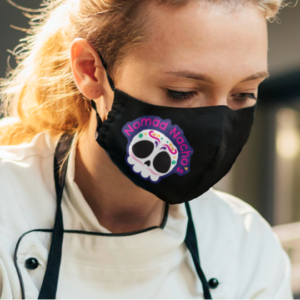 So what kind of stickers are available? The most obvious are large vinyl banners that people can see at a distance. This is a great way to stand out from the crowd because you have a colorful, interesting visual brand that doesn't look like any of the other food trucks in your area.  Vinyl stickers can be easily be put onto your truck and just as easily removed if you ever want to switch up your brand or logo. You don't want to do anything that could damage the paint and vinyl stickers easily peel off. 
But it's not just big stickers that make a statement. You can order small stickers to place on your food boxes and even place them in takeaway bags as free gifts for your customers. If you want to order stickers, go to this link and use the discount code TRUCK15.
Know The Market 
There are an estimated 24,000 food trucks in the United States. You can find just about any kind of food – from simple hotdogs to elaborate gourmet fare. This kind of diversity is great, but the only way to make it work for you is to make sure that your preferred kind of cuisine has a built-in market in the area where you wish to open. 
Just as important, make sure that the area is not oversaturated with similar cuisine. A little bit of research can go a long way.
Build a Loyal Customer Base
In many parts of the country, food trucks tend to cluster. This creates the equivalent of an outdoor food court. With so much choice, hungry diners need to have a compelling reason to eat at your truck rather than someone else's.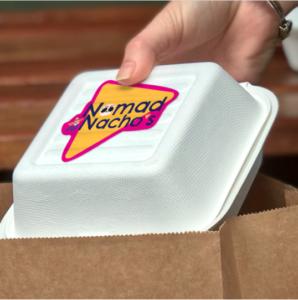 Creating specials, instituting loyalty programs, and allowing customers to order on an app so they don't need to wait are all good ways to build goodwill and keep your guests happy. Also, don't forget to have an active social media presence and interact with your fans online. 
The Bottom Line
There's no single magic bullet to making it in the food truck industry. There are a lot of factors that ultimately guide how well a business will do. But by getting ahead of the game and doing some early research and preparation, aspiring restaurateurs will put themselves in a much better position to succeed.
There is no ads to display, Please add some