Editor's Note: Today we're excited to present a post from Jeremy Adams. Jeremy is the President/CEO of Prestige Food Trucks, which is the world's leading custom food truck manufacturer. In his current role as President/CEO, Jeremy manages dozens of employees, interacts with clients, and maintains a healthy relationship with all of his business partners. Since Prestige, Jeremy has launched many other successful companies.
You opened a food truck business and you are heading toward an established company. In that scenario, you might be wondering … what's next?
There are many ways to take your food truck business to the next level, but for the purposes of this article, we will be looking at the hiring process.
If you fancy yourself a successful mobile kitchen owner, then there are two hires you should make, and you can find them below.
Sign up to receive the FoodTruckr Newsletter and we'll throw in our free guide: 6 Free Social Media Tools to Get People Talking About Your Food Truck.
2 Hires That Successful Food Truck Owners Should Make
A Social Media/Digital Marketing Expert
A Manager
A Social Media/Digital Marketing Expert: If you want to reach people/gain new customers, then you need to incorporate social media, and some form of digital marketing expert, which is why you should hire a social media/digital marketing expert.
This person will, ideally, take over your social media and marketing efforts. Not only will your business be able to keep your fans and followers engaged in the process, but these efforts will lead to more people coming to your food truck. This expert could already be on your team, or it might end up being an outside hire. Nonetheless, if another hire is in your budget … this hire will take your business to the next level.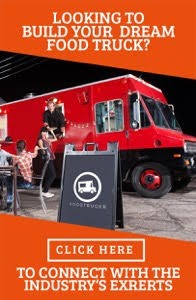 RELATED: Why A Food Truck Is A No-Brainer For Catering An Event
A Manager: A manager? Why would a food truck owner need a manager? For a couple of different reasons.
If you hire a manger, then this person could start running the daily operations, which will take a ton of stress off of you. Not to mention, you can start looking at the big-ticket portions of the business, such as expansion. Who knows, you might be hiring a few managers in the near future if you are wanting to open up multiple food trucks.
Looking for Food Trucks For Sale? Check out this link for more details!
Here's the deal: If you ever want to open up more than one location, you have to hire a trusty manager, because you can't be at two places at once. In its simplest form, hiring a manager will allow you to actually take days off.
Looking to start your own food truck? Prestige Food Trucks can do wonders for you in that department.
To dig your teeth into what FoodTruckr has to offer, make sure to like us on Facebook and follow us on Twitter, and also make sure to check out more content that we bring to the table.
There is no ads to display, Please add some