Summer came and went and now fall is here. Before we know it, winter will be here, and then spring and summer again.
In hopes of taking full advantage of the current season, which is, of course, fall, food truck owners should think about incorporating some of the fall practices below in some fashion.
Here's the deal: Food truck owners need to always be thinking of new ways to make their businesses better, and in the spirit of that thinking, we hope these three strategies can help you out in a big way this fall.
Sign up to receive the FoodTruckr Newsletter and we'll throw in our free guide: 6 Free Social Media Tools to Get People Talking About Your Food Truck.
3 Great Fall Practices For Food Truck Owners
Coming Up With Strategies For The Holidays: The holiday season is going to be here before you know it (heck, Halloween is only a couple weeks away!). Are you going to be ready to tackle it this year?
A smart practice would be this: Start planning for the holiday season now, whether it is coming up with your menus, getting catering gigs and events lined up, deciding on your locations or whatever it might be. The more you plan now, the more prepared you will be once the holiday season is finally here.
Nonetheless, there are going to be plenty of mouths to feed when holiday shopping season begins, so it's important to have a great plan put into place in hopes of attracting as many customers as possible.
Looking for Food Trucks For Sale? Check out this link for more details!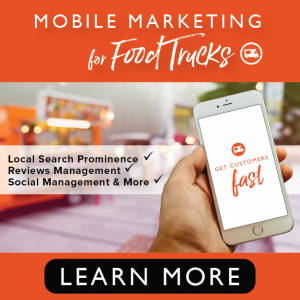 Incorporating Seasonal Treats: Foodies go crazy over seasonal treats during this time of the year, and if you don't believe us, then we will leave you with two words… Pumpkin spice. As you likely already know, pumpkin spice is the king of fall; however, there are plenty of other seasonal treats that are trending right now, and more trends will take place once the holiday season is in the air, which will likely happen right after Halloween.
If you are trying to take your food truck game to the next level, then it would be wise to pull out all of the stops when it comes to luring in customers, and putting your own twist on seasonal treats can help out in that department.
Looking to take your food truck business to the next level? If so, then The Food Truck Growth Kit has your name written all over it!
Becoming A Networking Machine: For many mobile kitchen owners, the slow season is almost here, and that would be the perfect time to become a networking machine. After all, you will likely have more time since you won't be operating your truck as much (or at all depending on if you close for the winter or not).
Of course, many food truck owners like to take breaks/vacations during the slow season (that is not the case for everyone, though). If you want to climb to the top of success mountain in this industry, then you have to always be thinking of ways to make your business better, and networking needs to play a major role as a result. Networking can lead to many different things, such as business opportunities, learning, etc.
The key thing here: If you have more time on your hands this fall (or winter), then it would be smart to use some of that time for networking.
RELATED: 3 Things You Need To Become Addicted To In The Food Truck Industry To Ensure Success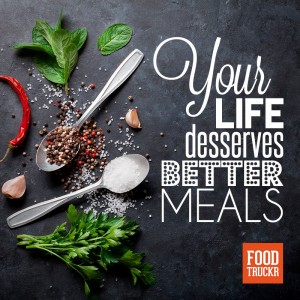 Bonus: Food Truck Maintenance
Food truck maintenance is very, very important, especially when winter is here. The last thing you want (or need) is your truck breaking down because you didn't maintain it. Therefore, make sure to incorporate food truck maintenance this fall and winter (and all year long on top of that).
Need help in the maintenance department? Make sure to check out this article.
There are many ways to take your food truck to the next level … we are just trying to help you brainstorm some things and think outside of the box this fall.
If you liked this article, then we encourage you to share your feedback, advice, questions and/or stories below!
Looking to build a new custom food truck? Check out this link for more details!
To dig your teeth into what FoodTruckr has to offer, make sure to like us on Facebook and follow us on Twitter, and also make sure to check out more content that we bring to the table.
There is no ads to display, Please add some