Let's face the facts: If you want to be a success, no matter what industry/job we are talking about, then you are going to have to make some serious sacrifices. That's just the way success works.
After all, you can't simply wish for something to happen and then expect it to happen. Sure, you can practice visualizing, and you can also come up with your own affirmations, but if you want something to happen, then you have to make it happen via taking action.
With that in mind, we are about to unleash three things successful food truck owners give up. If you are still caught doing any of these things, then you are probably not as successful as you could be.
Sign up to receive the FoodTruckr Newsletter and we'll throw in our free guide: 6 Free Social Media Tools to Get People Talking About Your Food Truck.
3 Things Successful Food Truck Owners Give Up
The No-Brainer: Going Out On The Weekends
Squandering Time In General
Mindsets Galore
The No-Brainer: Going Out On The Weekends
If you want to be successful, then you have to stop going out on the weekends (aka partying). While it is still okay for you to hang out with friends and family, and is very much encouraged, you cannot afford to waste a day, especially a weekend day, in the food truck industry.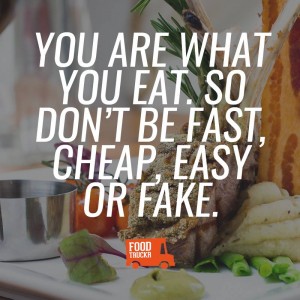 Weekends are likely your busy times.
Going out on the weekends might give you the power of instant gratification (living in the moment tends to have that effect), but we promise you this: If you spend all of your free time partying/having fun on the weekends, then you are not going to be as fulfilled as you want to be when it comes to your life. Not to mention, your legacy — and especially your success — will likely take a hit.
Looking to take your food truck business to the next level? If so, then The Food Truck Growth Kit has your name written all over it!
Squandering Time In General
We kind of touched upon this point previously, but now let's put it all together. If you want to achieve a massive amount of success, then you cannot afford to squander your time. Like we stated above, you can't afford to waste a day by partying on Friday or Saturday.
On a more basic level, you need to track all of your time, and schedule everything out. You cannot afford to stand still, or simply watch TV for hours on end, during your free time … unless you are already accounting for that time, and "TV Time" is literally marked on your schedule.
Now, as you likely already know, since you are battling it out in the food truck industry, you don't have a lot of time to spare. If you are like most food truck owners, then you are at your truck for 10 or so hours per day.
The biggest thing with this point is this: You need to account for everything, and add it to your schedule. Yes, even breaks, and times when you are not at your mobile kitchen. You can't be spending all of your free time watching TV/having fun. You should be doing things that get you closer to your goals (such as reading, studying the competition/industry and trying to come up with new strategies for your food truck in general), because that is how you live a more fulfilling life.
Downtime is okay in the food truck industry, as long as you account for it, and as long as you aren't ending every day with a four-hour TV session. Believe it or not, what people do in their free time could make or break them.
RELATED: All-Star Insurance Tips For Food Truck Owners
Mindsets Galore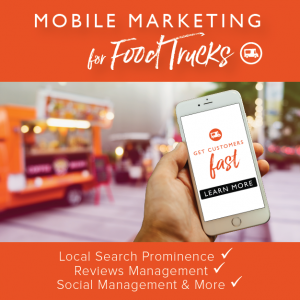 Successful people incorporate the right mindsets, and eliminate the negative ones, and you need to as well! If a mindset is holding you back, then you have to eliminate it (and replace it) immediately.
Your mindsets should align with this statement: I am a hard worker, and through hard work, I can make all of my goals and dreams come true in the mobile kitchen industry.
If a negative mindset is holding you back in any fashion, or if a negative person is trying to bring you down, then you need to find a new mindset and/or hang out with more positive people.
The mind is a very powerful thing, and as long as you stay positive every step of the way — and work harder than you have ever worked before, of course — you can get everything you want!
Want to learn how to build a subscriber list for your food truck business? One of our managing partners here at FoodTruckr has put together an AMAZING FREE GUIDE that will teach you everything you need to know about getting started with Messenger Marketing! Click here to get your free guide.
If you liked this article, then we encourage you to share your feedback, advice, questions and/or stories below!
Looking to build a new custom food truck? Check out this link for more details!
To dig your teeth into what FoodTruckr has to offer, make sure to like us on Facebook and follow us on Twitter, and also make sure to check out more content that we bring to the table.