As a food truck business owner, you have a lot on your plate (metaphorically and literally).
You are not only a chef, but you are likely managing an employee or two on top of that. Plus, you have to worry about inventory, setting up catering gigs, your social media networks, marketing in general and the list goes on and on. There's a reason why so many people say the food truck industry is not for the faint of heart. Working the long hours is one thing (days off will be few and far between when you are first starting off), but there is also so much you have to worry about. That's the case for any business owner, though.
When it comes to things that will make or break a food truck business, a lot comes to mind…
Side note: If you are not marketing your truck (social media is so important for mobile kitchen owners), then you might not make it as a lunch truck owner.
Sign up to receive the FoodTruckr Newsletter and we'll throw in our free guide: 6 Free Social Media Tools to Get People Talking About Your Food Truck.
3 Things That Will Make Or Break Your Food Truck Business
The Infamous Business Plan
Your Menu/Recipes
This Is A Big One: Customer Service
The Infamous Business Plan
A business plan is everything. It is literally a map for the ins and outs of your business, after all. Not only is it very beneficial for you, because it maps out the present and future of your food truck, but it might be essential if you are trying to get more money from a bank/investor.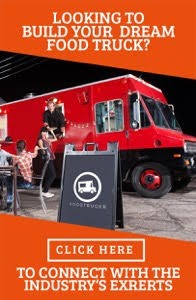 You see, a bank/investor wants to know you are good for the money. Showing them your numbers is one thing, but a healthy business plan will add to your business' value. To venture to the world of financing, you can check out this article.
You shouldn't even step foot in the food truck industry if you don't have a business plan, making it an absolutely essential ingredient.
Your Menu/Recipes
In the food truck industry, your food is everything. You should already know that. It is the No. 1 product in this industry. At the same time, your menu is rather valuable as well.
Some food trucks decide to go with a simplified menu, and that works for them. Others decide to make a monster-sized menu that features meal after meal. That type of menu, simply put, will not work for everyone. In fact, a bigger menu could result in your customers taking more time than expected to decide what they want to eat, which can be a major killer to your business if you are serving food at a business district and have a line for days, and that's just one example.
It's pretty simple: If your food isn't good, then people aren't going to go back to your truck, and then the reviews could crush your business. Of course, your recipes and food are amazing, so you have nothing to worry about in that department.
Make a menu that works for you — and your customers — and one that highlights your best meals. Yes, you can change your menu as many times as you would like. In fact, there are plenty of restaurants out there that serve up seasonal menus and/or change out the menu items on a weekly basis.
RELATED: How To Crush A Catering Gig For Your Food Truck Business. If you are about to do your first catering gig, first off, there's no need to panic. This is an exciting time for your food truck, and it should be treated as such. With that in mind, if you could use some advice for your first (or next) catering gig, let this article be your guide.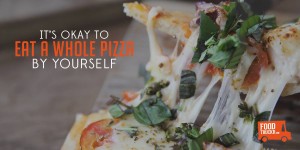 This Is A Big One: Customer Service
Quality customer service is a must. If you don't treat your customers right, then don't expect them to come back. In fact, if you make a customer mad enough, which is the last thing you want, said customer could end up leaving a nasty review online. If you have enough bad reviews, then new customers simply won't venture to your truck. After all, we live in a day and age where people are looking at reviews (and other factors) on the internet before they decide to pick a place to eat.
On top of that, you should appreciate your customers. Without them, you wouldn't be in business. Therefore, don't just take a customer's order and then move on to the next one. Get to know your customers, make coming to your truck a fun and eventful experience. Build your food truck community.
Don't just stop your all-star customer service ways at the food truck, though. Make sure you are engaging with your customers/followers on social media.
Make your customers your top priority and always incorporate the customer-is-always-right mentality.
No one said being a food truck owner was going to be easy, but you can certainly make it easier on yourself by incorporating a flawless business plan, great menus/recipes and an otherworldly customer service game.
Looking to build a new custom food truck? Check out this link for more details!
To dig your teeth into what FoodTruckr has to offer, make sure to like us on Facebook and follow us on Twitter, and also make sure to check out more content that we bring to the table.
There is no ads to display, Please add some