Are you ready to give your goals everything you've got in the New Year, FoodTruckrs? If so, please continue.
While we know achieving goals isn't as easy as simply making them and coming up with a plan … we do think if you want to make something happen bad enough, then you can.
Things tend to happen and the road to success isn't always a clear path, but we just want to say this: Never give up.
You can make all of your goals and dreams come true in the New Year that is 2018, and in hopes of helping in that department, we will be providing five invaluable articles on goals below.
Are you currently doing any kind of email marketing or social media marketing? If so, then you should also be doing Facebook Messenger Marketing! Click here to find out more.
5 FoodTruckr Articles That Will Help You With Your Goals In The New Year
Sign up to receive the FoodTruckr Newsletter and we'll throw in our free guide: 6 Free Social Media Tools to Get People Talking About Your Food Truck.
2. The Anything-Is-Possible Mindset

Every business owner should have this mindset. After all, you didn't start up a business (in this case, a food truck) to be average. You started up a food truck business because you wanted to be a successful cook and have a thriving business. You think anything is possible, because with hard work, a great plan and action … anything truly is possible.

If your fall goal is to double your sale numbers from last year, then by all means go for it. Anything is possible in this industry, and you definitely need to incorporate that mindset if you plan on achieving greatness.
3. How Bad Do You Want It?

How bad do you want it? Are you willing to put in the extra work to be the most successful version of yourself? Are you willing to outwork everyone in this industry in hopes of climbing to the top of success mountain?

We already know you are an extremely motivated person. After all, it takes some real motivation to become a food truck owner, which you did. Now is where the real fun begins, though, so make sure you are willing to go the extra mile — and then some. If you really want to make your goals come true, then you can't get complacent. You have to be hustling nonstop. That's how you make your goals and dreams come true.
Looking for Food Trucks For Sale? Check out this link for more details!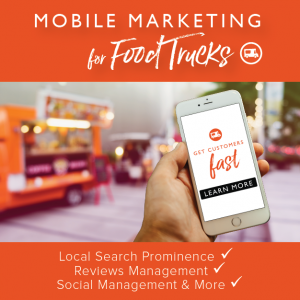 Are you wanting to achieve a lot of little things, or are you going to focus on a couple of big goals? Perhaps you have one major goal in mind?

The great thing: Everyone's answer is different, and it's 100 percent up to you.

There are so many different people out there who will say you need to focus on one large goal, or a couple of big goals. While we understand the importance of that — because making too many goals can get overwhelming, and it might be harder to keep track of 10 goals as opposed to three — the big thing is this: You're the one who has to follow your goals, food truck owners. Your goals are your goals (and your food truck business') — not anyone else's.
Now, this is arguably one of the biggest goals to hit on this list, if you will, and it's not for everyone.

After all, if you hire someone to take on the daily operations, then you are going to be doing one of two things: (1) Not cooking as much as you used to, and/or (2) bringing expansion into the mix.

With this 2018 goal, the idea is to bring someone on to take on the daily operations at your food truck so you can spend most of your time trying to open up shop somewhere else (of course, everyone's strategy is different), for it is rather tough to run a business that takes up 60-plus hours of your time per week and try to open up another one in the process.
Looking to take your food truck business to the next level? If so, then The Food Truck Growth Kit has your name written all over it!
There are people who, instead of making goals, like to create habits, and then work on those habits throughout the year. For example, if someone wanted to write a 60,000-word book, but said someone doesn't write that much in the first place, or always breaks his/her writing commitments, then it would be better to just build a habit of writing as opposed to making the goal 60,000 words. In time, the work will get done, and this person in question will have built the habit that is writing on a daily/weekly basis.
If you liked this article, then we encourage you to share your feedback, advice, questions and/or stories below!
Looking to build a new custom food truck? Check out this link for more details!
To dig your teeth into what FoodTruckr has to offer, make sure to like us on Facebook and follow us on Twitter, and also make sure to check out more content that we bring to the table.
There is no ads to display, Please add some