If you want to be the most successful version of yourself in the food truck industry, then you have to get your mind, body and soul right.
You need to have a positive outlook on everything, you have to love coming to work (and you should, since this is the dream you decided to chase), etc. If you are struggling in this industry for whatever reason when it comes to your mind, then you are in luck, because we are about to unleash five simple ways to get your mind right in the food truck industry.
So, the next time you are feeling down about work, or you aren't having as much fun as you should be having as a food truck owner, make sure to revisit this article in hopes of getting your mind right.
Sign up to receive the FoodTruckr Newsletter and we'll throw in our free guide: 6 Free Social Media Tools to Get People Talking About Your Food Truck.
5 Simple Ways To Get Your Mind Right In The Food Truck Industry
5. Learn The Power Of Music
Okay, so you probably already know the power of music … but if that's the case, then why aren't you playing music at your food truck? Why aren't you listening to upbeat songs when you are feeling down/having a tough day?
Music is so powerful that it can put anyone in any given mood (a single play of a song tends to have that much power). Everyone loves music, more likely than not, so start using it to your advantage, even if you only listen to it in the morning, at night, while you are driving your truck to your next destination or whenever it might be.
While music doesn't solve all of life's problems, it can certainly help during times of stress.
4. Make Sure Everyone Is On The Same Page
If your entire team is on the same page, then you're going to worry less, and so is your food truck team. And if that is the case, then you should be able to rest assured that you and your team are going to crush your next catering gig, food truck event, wedding, etc.
When everyone is on the same page, everyone knows what needs to be done to succeed.
Spoiler alert: The sooner your team is on the same page, and you have relayed everything to them, the sooner you will get your mind right, because uncertainty won't be an issue — you and your team just have to stick to the plan, and success will be at the end of said plan.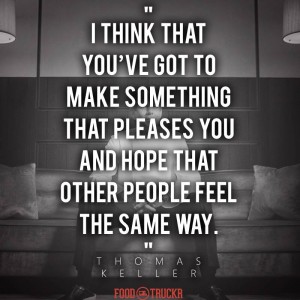 Looking for Food Trucks For Sale? Check out this link for more details!
3. Make Room For Downtime
Downtime becomes a bit tricky when you are working 10-plus hours a day, but it can still be achieved.
If you're new to the food truck industry, then you're likely going to be doing a whole lot of experimenting until you get your perfect routine down. On the other hand, if you fancy yourself a seasoned veteran in this industry, then you should know what your days are going to consist of. As a result, you will know when you can incorporate some downtime, even if it's only a few minutes here and there, or for an hour or two at the end of the day.
Nonetheless, this downtime should feature no work. Heck, you shouldn't even be thinking about work during this sacred time. You could hang out with your family during this time, go for a walk, hit the gym, read a book or whatever it might be — just make sure no work is involved.
Looking to take your food truck business to the next level? If so, then The Food Truck Growth Kit has your name written all over it!
2. Eliminate All Negative Aspects From Your Life
One of the best ways to get the mind right in the food truck industry is to eliminate all negative aspects from your life. Admittedly, this is easier said than done, especially if your friends or family members are negative, or you have toxic mindsets yourself.
So many people go through their days dreading … well, everything. They dread when their alarm clocks fire off, they dread going to work, they dread meetings and the dread fest, if you will, goes on and on. Guess what? You decided to be a food truck owner because you wanted to follow your passions/dreams/goals, and you also wanted to live a better life — and that alone should make you extremely happy, because you are in the act of actually following your passions/dreams/goals.
Nonetheless, you will never get your mind right if it's constantly being clouded by negative people or mindsets. The sooner you eliminate those things, the better.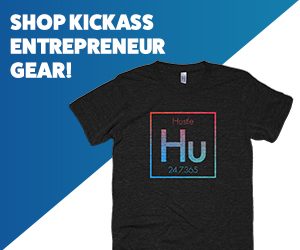 RELATED: Don't Make These Mistakes If You Are A Food Truck Business Owner
1. Be Grateful — For Everything
This kind of plays off of the last point, but if you want to be the happiest version of yourself — and spread that joy to others, such as your employees — and if you want to get your mind right, then you have to be grateful.
You should be grateful that you have the opportunity to run your own business, you should be grateful that you have all-star employees, you should be grateful that you get to wake up and do whatever you want to do every single day (even if being a chef is a serious challenge), you should be grateful that your craft, which is cooking, is literally making you money, etc.
Surely, we can all think back to a time that was filled with stress, a time that wasn't as pleasant as your current state … and you should, at the very least, be grateful that you are no longer living out those days.
Get your mind right, food truck owners!
If you liked this article, then we encourage you to share your feedback, advice, questions and/or stories below!
Looking to build a new custom food truck? Check out this link for more details!
To dig your teeth into what FoodTruckr has to offer, make sure to like us on Facebook and follow us on Twitter, and also make sure to check out more content that we bring to the table.
There is no ads to display, Please add some