In this week's edition of Flashback Friday, we are going to go back to the first of the year. That's right, we are going to take a look at our first article of 2017.
Here's the title of it: Lessons Food Truck Owners Can Learn From A Doer.
Now, while it is ideal to be a dreamer and a doer — because then you will have a vision and actually act upon it, in a nutshell — being a doer is very important. You can't simply be a dreamer if you plan on succeeding as a food truck owner. After all, you need to be taking action, implementing new strategies, cooking food for customers, etc.
If you still aren't convinced, then make sure to, in Flashback Friday fashion, check out the article below. We will be providing a preview and the link so you can read the article in its entirety. Happy Friday, FoodTruckrs, and good luck crushing your goals this weekend!
Flashback Friday: A Look Back At FoodTruckr's First Article Of 2017
Sign up to receive the FoodTruckr Newsletter and we'll throw in our free guide: 6 Free Social Media Tools to Get People Talking About Your Food Truck.
"Are you a doer or are you a dreamer? The two are very different from one another; however, a food truck owner would be doing himself/herself a huge favor by taking on traits of both.

You see, a doer is a person who comes up with a plan, starts said plan and then finishes this same plan. Meanwhile, a dreamer is typically someone who has a ton of vision and great ideas. Unfortunately, a dreamer might not finish a project that he/she starts.

If you combine both, then you will be a visionary and an achiever — it's the ultimate combo, really.

In hopes of starting off the new year right, food truck business owners would be doing themselves a huge favor by taking some pages out of a doer's playbook."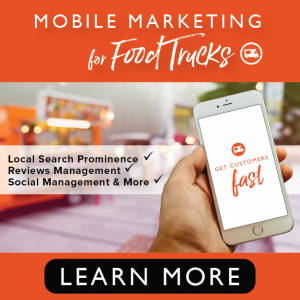 Looking for Food Trucks For Sale? Check out this link for more details!
While we won't be giving away all of the lessons in this article, we will be giving away one of them. Plus, you are just one click away from finding them all.
"How To Knock Out Work Even When You Aren't Motivated

This is a big one. It's easy to say you are going to enter more catering gigs in 2017, but will you actually do it? It's easy to say you are going to put in a 15-hour day at your food truck every now and then in hopes of making more money in 2017, but are you going to actually do it?

Not only do doers do (if they say they are going to do something, then they do it), but they also work no matter what. You know, even when their motivation levels are at an all-time low. That's because doers tend to know the consequences if they don't knock out a specific project. They could get behind on their work, they could end up rushing the project as a result of being behind or they could get fired from said project altogether."
Looking to take your food truck business to the next level? If so, then The Food Truck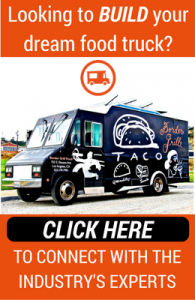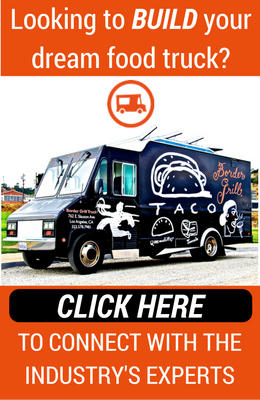 Growth Kit has your name written all over it!
This industry really isn't for the faint of heart, but if you are willing to put in the work, and you have a burning desire to succeed (and you're also a wizard in the kitchen, if you will), then success and victory can be yours. Basically, this is your business, you get what you put in and you can be as great as you want to be.
The key is getting started, which, of course, you already did by purchasing your food truck in the first place.
Nonetheless, the sooner you become a doer, the sooner you will actually start accomplishing all of your goals and dreams. Now, there is nothing wrong with being a dreamer, but you need to take action on top of that.
If you liked this article, then we encourage you to share your feedback, advice, questions and/or stories below!
Looking to build a new custom food truck? Check out this link for more details!
To dig your teeth into what FoodTruckr has to offer, make sure to like us on Facebook and follow us on Twitter, and also make sure to check out more content that we bring to the table.
There is no ads to display, Please add some