Calling all aspiring mobile kitchen owners!
If you are an aspiring food truck owner, then you have likely been browsing the web nonstop for advice when it comes to breaking into the food truck industry. You might have even ventured to a few food trucks and asked the owners how they broke into the industry, what their biggest struggles were, etc.
If you haven't, then that is okay, but know this: If you want to become a food truck owner, and especially if you want to succeed in the mobile kitchen industry once you finally set up shop, then you have to study the competition and the industry itself. Believe it or not, that should be an ongoing process (yes, even after you become a lunch truck owner).
If you are an aspiring food truck owner or are simply looking for some advice/help, then we have quite the treat for you. Below, you will find food truck advice from real food truck owners.
Sign up to receive the FoodTruckr Newsletter and we'll throw in our free guide: 6 Free Social Media Tools to Get People Talking About Your Food Truck.
Food Truck Advice From Real Mobile Kitchen Owners: Part 1
The Mobile Pub Is Providing A Truly Unique Experience To The Food Truck Industry
"The food truck industry is filled with amazing concepts. From hamburgers to lobster tacos, this industry really does have it all."
"Every now and then, we see a new concept that just blows us away. A concept that is filled with uniqueness, passion and a whole lot of hard work."
"FoodTruckr had the pleasure of talking to The Mobile Pub, which isn't your ordinary food truck. The Mobile Pub is owned and operated out of Connecticut by Thomas Keane (left) and Marco Marcelo (right). What makes it so unique is the fact that Keane and Marcelo restored and rebuilt a 1962 Shasta Caravan into an operational bar."
Follow this link to check out the entire story.

The Soul Food Stop Is 'A Food Truck On Steroids'
"Everyone has a story to tell. Everyone has traveled along on their own eventful journey. Mobile kitchen owners in the food truck industry certainly have their own stories to tell, and the Soul Food Stop is no exception to the rule."
"FoodTruckr had the pleasure of talking to Achsha Jones of the Soul Food Stop. In 2008, the Soul Food Stop started as a catering company. Now, it can be considered Detroit's first Mobile Food Retail Distributor."
"Just like any other food truck owner and business in this fine industry, Jones and the Soul Food Stop have a remarkable story to tell."
Follow this link to check out the entire story.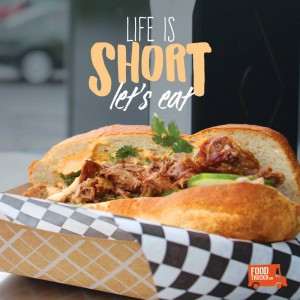 Big John's Ragin' Cajun Food Truck Is Providing Fort Wayne, Indiana With Authentic New Orleans Food
"Why do foodies flock to food trucks? Well, because the food is so awesome. You are literally getting an all-star meal every time you venture to a food truck, and that is especially the case when you eat at Ragin' Cajun Food Truck."
"FoodTruckr had the pleasure of speaking with John Maxwell of Ragin' Cajun Food Truck. Needless to say, Ragin' Cajun Food Truck is jam-packed with amazing recipes, and the food truck is truly providing authentic New Orleans food."
"Ragin' Cajun Food Truck is located in Fort Wayne, Indiana. As for Maxwell, he is originally from New Orleans."
Follow this link to check out the entire story.
Looking to build a new custom food truck? Check out this link for more details!
To dig your teeth into what FoodTruckr has to offer, make sure to like us on Facebook and follow us on Twitter, and also make sure to check out more content that we bring to the table.
There is no ads to display, Please add some