Editor's Note: Today we're excited to present a post from Jeremy Adams. Jeremy is the President/CEO of Prestige Food Trucks, which is the world's leading custom food truck manufacturer. In his current role as President/CEO, Jeremy manages dozens of employees, interacts with clients, and maintains a healthy relationship with all of his business partners. Since Prestige, Jeremy has launched many other successful companies.
Have you made your goals for 2017 yet, food truck business owners? If not, then now is the time to really start focusing on what you want to accomplish next year.
Do you want more customers? Do you want to increase your revenue? Do you want to make your food even more delicious? Do you want to expand your business? Perhaps you want to do all of those things — and then some. Nonetheless, now is the time to make your new goals so you are prepared for 2017 the moment the calendar flips over to a new year.
No matter what your goals are, you need to focus on marketing in 2017.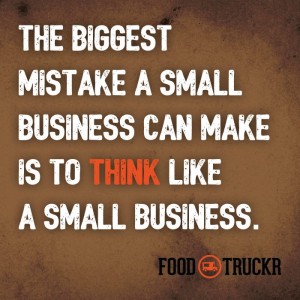 Sign up to receive the FoodTruckr Newsletter and we'll throw in our free guide: 6 Free Social Media Tools to Get People Talking About Your Food Truck.
Here's the great thing about marketing: It can help you achieve all of your goals. Digital marketing can help you gain customers, which then leads to these customers buying your food. That, of course, leads to more sales and more money.
On top of that, digital marketing can help your customers get more involved with your company in the engagement department. For example, you can engage with your customers on social media. This can be done by asking them a simple question. If the post is engaging enough and it hits home for your followers, if you will, then they might comment on it, like it, click on it, share it or venture to your website. This could lead to more eyes seeing your posts, more eyes seeing your website, more people becoming aware of your food truck business and more people going to your actual mobile kitchen.
With phones getting more and more advanced, and more and more people purchasing smartphones,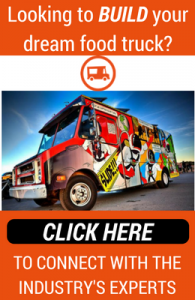 digital marketing is becoming a necessity for businesses.
Here's the bottom line: Marketing leads to people becoming aware of your brand, it leads to you gaining more followers, it leads to more people venturing to your food truck and it could lead to your sales booming (among other things). Therefore, it is crucial for food truck business owners to focus on marketing (especially digital marketing) in 2017.
If you are looking for more articles that will help you in the marketing department, then make sure to check out the articles below:
How Do Mobile Apps Actually Help Food And Catering Industries?
Food Truck Marketing 101 Infographic
3 Reasons Why Your Food Truck Business Has To Have A Facebook Account
The Importance Of Having A Website For Your Food Truck Business
Looking to build a new custom food truck? Check out this link for more details!
To dig your teeth into what FoodTruckr has to offer, make sure to like us on Facebook and follow us on Twitter, and also make sure to check out more content that we bring to the table.
There is no ads to display, Please add some