Your ultimate dream was to enter the food truck industry … and you did it! You raised/saved up enough money to buy a food truck, and you are currently making and selling food at your food truck business for a living. As a result, the goal-making process is over, right? Wrong. In fact, the exact opposite rings true.
You have to stay hungry and motivated, and you can never — we repeat, never — stop making new goals.
If you don't continue to make goals, and reshape your dreams in the process, then you will become complacent, and you could lose everything you have worked for in the process.
Current food truck owners must remember that for every mobile kitchen owner, there is hundreds of other (at least, that is) people who are trying to break into this industry. There is, in a sense, hundreds of other people gunning for your job. No, they aren't going to literally take your food truck business out from under you, but they could have the same food truck concept in mind, and they might start stealing your customers when they have finally created an established business. That's how life — and especially the business world — works.
Sign up to receive the FoodTruckr Newsletter and we'll throw in our free guide: 6 Free Social Media Tools to Get People Talking About Your Food Truck.
That is why you have to always be hustling. You have to continue to perfect your craft, which is making food, and you have to constantly be learning, whether it is about your own business, the competition or the food industry in general.
You can continue to move forward by making new goals and dreams. Yes, your previous ultimate goal was likely to be a food truck owner, but now you need to tweak it. Now you might want to own multiple food trucks, or franchise your trucks, or open up a sit-down restaurant on top of your food truck. Heck, you might want to become the McDonald's or [fill in the blank] of the food truck industry.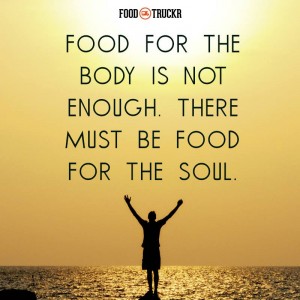 If you are a money-driven person, then make your goals revolve around money. Maybe you want to double or triple your sales in 2017? The choice is yours!
The thing is, while you are currently living out your dream job, which is being a food truck owner, you have to add to that dream, and make new goals to get you there.
The mobile kitchen industry is very competitive, and your business cannot afford for you (or your employees) to become complacent.
RELATED: The Top 3 Reasons Why Prospective Chefs Should Join The Food Truck Industry. For starters, you want to be a chef, and if you own your own food truck, you will, in fact, be a chef. Check out this article for more details.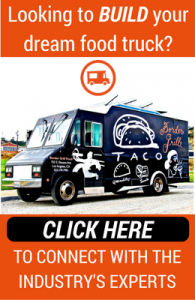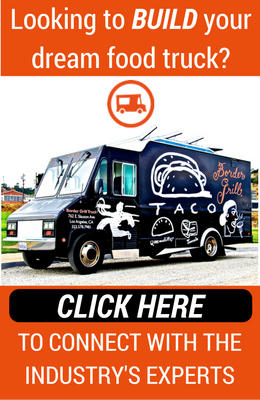 Yes, you are living out your dream job as a chef, but you can't afford to take your foot off the gas pedal. Believe it or not, now the real journey and fun begins.
Never stop making goals, never stop enhancing/adjusting your dreams and always try to become better than you were the day before.
Looking to build a new custom food truck? Check out this link for more details!
To dig your teeth into what FoodTruckr has to offer, make sure to like us on Facebook and follow us on Twitter, and also make sure to check out more content that we bring to the table.