No matter what industry a business owner is trying to conquer, everyone is trying to maximize their revenue. Of course, the same thing goes for food truck owners in the mobile kitchen industry.
That begs the question: How can you maximize your food truck revenue?
Above all else, you need to attract, gain and retain customers, but that is quite the feat in itself, especially if you are the new guy on the block.
There are plenty of ways to maximize your revenue in the mobile kitchen industry, and in hopes of helping you do exactly that, we will be dropping three ingredients for that process!
RELATED: Growing Your Food Truck Business: 3 Strategies To Make Expansion A Real Possibility
How To Maximize Your Food Truck Revenue In The Mobile Kitchen Industry
Sign up to receive the FoodTruckr Newsletter and we'll throw in our free guide: 6 Free Social Media Tools to Get People Talking About Your Food Truck.
Offer A Service That Isn't Yet Popular In The Food Truck Industry
After reading that headline, you might be wondering a couple of things. First and foremost, you might be wondering what kind of service we are talking about. You might also be wondering why you should offer something that isn't that popular yet. Before you ditch this idea altogether, let us explain!
Take-out and delivery services are big for restaurants, and while some food truck businesses are catching on, that certainly isn't the case for every mobile kitchen. In time, it could be, so you might as well get a jump on the competition.
Now, we understand you might not have the manpower yet, so a delivery service might be impossible at this stage of the game. Not to mention, you might not want to sacrifice the freshness of your food by offering up delivery, and we completely understand. At the very least, though, some form of take-out service should be incorporated.
This service will appease the customers who don't have much time at lunch, and ones who still want to eat at your truck.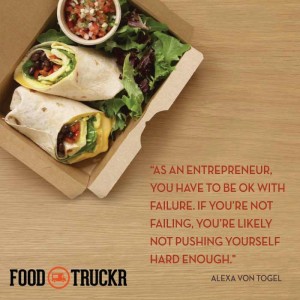 More likely than not, your food truck lines skyrocket at lunchtime (of course, that depends on the situation, and food truck business), which means a ton of people are ordering during lunch. That will scare away the customers who don't have much time at lunch, and that is where a take-out service needs to come into play … so these customers with less time can order in advance. It's a win-win for everyone!
Looking to take your food truck business to the next level? If so, then The Food Truck Growth Kit has your name written all over it!
Never Stop Hustling
If you want to make more money, then you have to work for it. Therefore, a food truck owner can never stop hustling.
On top of opening up shop at your regular locations, you should be hitting up catering gigs and food truck events. After all, those two things alone will lead to you getting your name out there, which could lead to you gaining more customers. They could also lead to more money and networking opportunities.
If you aren't currently doing catering gigs/food truck events on at least a semi-consistent basis, then you are missing out on some great opportunities. Plus, more likely than not, you are not maximizing your food truck revenue, for you are not pulling out all of the stops.
RELATED: 3 New York Food Trucks That Foodies Need To Try Immediately
Always Be Unique
If you really want to maximize your food truck revenue, then you will always be unique. In fact, this process needs to start right off the bat.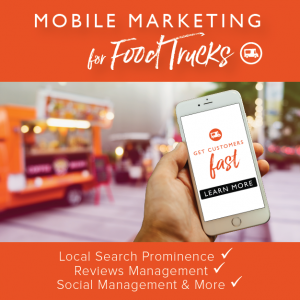 Being unique will help you stand out from other food trucks, so you can start off by having a unique food truck concept, or putting your own twist on items, which plenty of food truck owners tend to do.
Of course, you don't want to serve up items that are so unique that they scare off customers, but you still need to stand out with your food. You can also stand out with your food truck logo, the way you brand your truck, how you run your social media and marketing efforts and how you set up your food truck environment.
The key, no matter what the case, is to stand out in a positive way. That little trick alone will lead to more people coming to your truck, which will then lead to your business making more money!
If you liked this article, then we encourage you to share your feedback, advice, questions and/or stories below!
Looking to build a new custom food truck? Check out this link for more details!
To dig your teeth into what FoodTruckr has to offer, make sure to like us on Facebook and follow us on Twitter, and also make sure to check out more content that we bring to the table.
There is no ads to display, Please add some