How's your dream team looking, FoodTruckrs?
If you want to climb to the top of success mountain, then you need to create your dream team. Yes, that includes your employees (in fact, it especially includes your employees).
Over the course of your food truck career/journey, you have likely had your fair share of employees — well, unless you have been extremely lucky and have landed the ideal/perfect employees right off the bat, that is.
Whether the case, we want to help you out in a big way in that department, which is why we're going to be unleashing some articles below that, in a nutshell, revolve around invaluable advice when it comes to your food truck employees.
Invaluable Advice When It Comes To Your Food Truck Employees
Sign up to receive the FoodTruckr Newsletter and we'll throw in our free guide: 6 Free Social Media Tools to Get People Talking About Your Food Truck.
During your food truck journey, you are going to have employees who just view their job as a job, and you are also going to have employees who want to run their own kitchens in the future. No matter what the case, you are running the show, and if you want to make your business a well-oiled machine, and teach your employees along the way, then you are going to have to actually critique their work.
To get a little more specific, the culture of your food truck is the way that you and your employees run things. Your culture is definitely related to your food truck's brand and to the values you hold dear. It's also influenced significantly by the people who make up your team, which is why we explained how important it is to hire reliable, passionate people in Lesson 27 of "How to Start a Food Truck." (Note: If you're still looking for employees for your truck or you're hoping to expand your team, be sure to refer back to that lesson for the best places to find applicants and our tips on evaluating job candidates!)
Looking for Food Trucks For Sale? Check out this link for more details!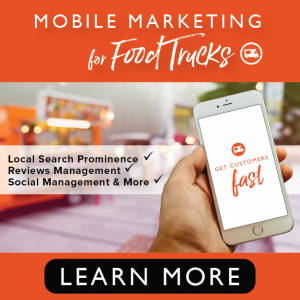 You should be able to count on your employees. Unfortunately, everyone is the perfect candidate in an interview for the simple fact that the interviewee will typically never speak ill of himself/herself. Why would they? No, everyone is considered reliable, a hard-worker and a perfect fit for the job during the interview. Then, you hire a candidate who has those self-proclaimed qualities and you find out that is far from the case. This person doesn't want to do work that wasn't in the job description and this person certainly doesn't want to work extra hours — when the clock hits a certain time every day, this person bolts for the door to go home.
Truckers from around the country come to me every day venting frustrations about being unable to hire qualified employees or maintain a reliable team. These problems often lead to BIG issues with the business, leaving food truck owners broke in more ways than one — financially, mentally and physically. Because a highly profitable food truck business cannot thrive with a one-man operation. It needs a unified team to provide top-notch food, service and experience for those served.
Looking to take your food truck business to the next level? If so, then The Food Truck Growth Kit has your name written all over it!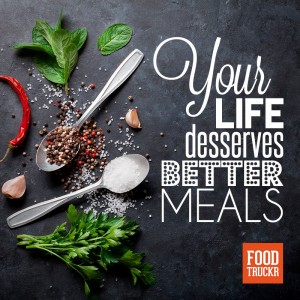 If your food truck community/environment is flooding with happiness and people actually enjoy themselves, then don't hire an employee who is going to throw that off. Of course, you might not be able to spot that during the interview process. The key, however, is to hire someone who is a perfect fit for your food truck community, a person who shares similar beliefs to you and a person who has a positive and upbeat personality.

Finding the perfect employee is way easier said than done, and in some cases, it might be a fool's errand. After all, your first employee has a lot of training and learning to do before he/she can reach his/her full potential.
If you liked this article, then we encourage you to share your feedback, advice, questions and/or stories below!
Looking to build a new custom food truck? Check out this link for more details!
To dig your teeth into what FoodTruckr has to offer, make sure to like us on Facebook and follow us on Twitter, and also make sure to check out more content that we bring to the table.
There is no ads to display, Please add some