As you have likely heard before — and will continue to hear over and over again — being a food truck owner is tough.
It really, really is. Not only do you have to cook amazing food — and satisfy customers — but you also have to be an owner, boss and leader, and that's just the beginning.
Therefore, we don't blame you if you're feeling unmotivated (or burned out) from time to time — we understand. However, in hopes of giving you a little boost, food truck owners, we are about to unleash some interviews we conducted last September. These interviews feature food truck owners just like you, which means you can likely relate to them, and they will, ideally, motivate you.
Check them out below!
Note: A preview and link is provided for each article.
Motivational Interviews Conducted By FoodTruckr Last September
Sign up to receive the FoodTruckr Newsletter and we'll throw in our free guide: 6 Free Social Media Tools to Get People Talking About Your Food Truck.
5. The Soul Food Stop Is 'A Food Truck On Steroids'
"What makes us unique is that we are a food truck on steroids. We're not a food truck, but we're a food bus," said Jones. "Having to prepare the food and maintain a staff, we collaborate and have strategic partnerships with the best food that is available in our area, and we sell and market for them. So we are more of a retailer than a producer."
Looking for Food Trucks For Sale? Check out this link for more details!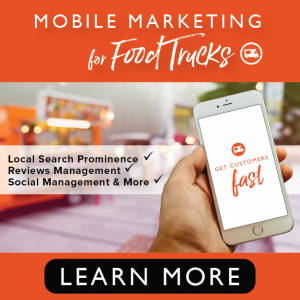 4. Big John's Ragin' Cajun Food Truck Is Providing Fort Wayne, Indiana With Authentic New Orleans Food
"I've been in the restaurant business all my life," Maxwell stated. "I'm originally from New Orleans. We moved up to Fort Wayne, Indiana two years after [Hurricane] Katrina because my wife has family up here and she wanted to be closer to her family. I didn't feel a whole lot of opportunity for the types of restaurants I was used to working in, and there was definitely a serious lack of seafood restaurants. That's when I decided to get the truck going. Food trucks give me a little more scheduling flexibility, especially up here. We shut down for the winter. That's why I specifically went for the truck — scheduling flexibility."
Looking to take your food truck business to the next level? If so, then The Food Truck Growth Kit has your name written all over it!
3. A Picnic Place Is Serving Up Mouthwatering Foods This Fall — And All Year Long As Well
"I have spent nearly 30 years in the foodservice industry, in some form or fashion," Byers said. "From dining room management to foodservice sales to culinary instruction. I have wanted to have my own sandwich shop for a long time. Not long after college graduation, a lunch-only place that my mom and I ate at a lot was for sale and I wanted to buy it, but didn't at the time. Fast forward 22 years and the dream became a reality in the form of a trailer. I was at a crossroads with my current job and had the money to start it up, so I took a chance."
"I think that the difficult part is to keep the quality. The quality is the most important. The second one, in my case, is I work 24/7. I don't stop. I've been looking for people to train, and it is a little difficult to find people sometimes. Now, at the moment, I have so many friends that are helping me, supporting me."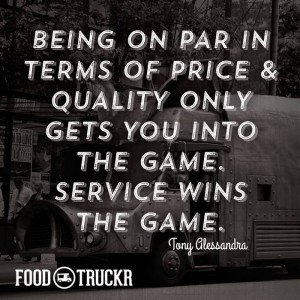 1. Gypsy Express' Unique Background Is Why The Food Truck Industry Is So Great
"Our favorite part of being food truck owners is we love food and people, and we can put them together. When we are in the park, we offer table service. People love that, because most places take your money and show no appreciation to the customers. We pass out free popcorn to families. Not big bags, but a little. It keeps the kids happy so mom and dad can order without the kids screaming. We have passed out Mr. Freezes to kids when it is hot. You have to give a little, it cost nothing to show kindness."
Everyone has a wonderful story to tell.
Keep on hustling, continue to make amazing food and continue to follow your dreams in the food truck industry.
There is no ads to display, Please add some