We have some very exciting news for FoodTruckrs (and the food truck industry in general).
Jeremy Adams, co-founder of Prestige Food Trucks, was featured in Forbes' 30 Under 30 list in Manufacturing and Industry.
If that name sounds familiar, that's probably because it is. Adams routinely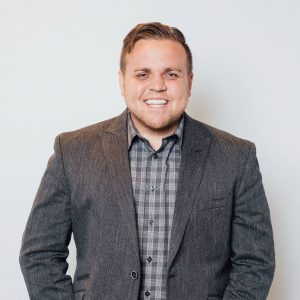 writes content at FoodTruckr.com. Plus, his company, Prestige Food Trucks, which was started in 2012, is a premier destination for high-quality — and custom built — food trucks, and they also teamed up with Custom Concessions, another food truck and trailer manufacturer, in the recent past.
Prestige specializes in custom food trucks, concession trailers and mobile kitchens. They are experts when it comes to "fast turnaround time, competitive pricing & top-notch quality."
To learn more about Prestige Food Trucks, the world's leading custom food truck and trailer manufacturer, make sure to follow this link.
Sign up to receive the FoodTruckr Newsletter and we'll throw in our free guide: 6 Free Social Media Tools to Get People Talking About Your Food Truck.
Needless to say, Adams is taking over the mobile kitchen industry! With that said, he's had his hands on plenty of other successful businesses as well. May we remind you that he is only 27 years old.
Who says American manufacturing is dead? The young innovators on Forbes' 30 Under 30 list in Manufacturing and Industry are finding plenty of opportunities to design useful new products, make factories more efficient and create better materials.
Adams is also a co-founder of Unicorninnovations.com and a managing partner at Startupdrugz.com.
Looking to take your food truck business to the next level? If so, then The Food Truck Growth Kit has your name written all over it!
People like the founder of Prestige are really putting the food truck industry on the map. Not to mention, companies like Prestige are helping folks — you know, like aspiring mobile kitchen owners — follow their dreams.
More from the Forbes article mentioned above:
This is the seventh year that FORBES has compiled the 30 Under 30 list. To find the very best in Manufacturing and Industry, we combed through more than 200 of the brightest nominees submitted online, or generated by FORBES' own reporting, to identify 48 true standouts. We then sent those names to our panel of three expert judges to pick the top 30 finalists. This year our judges included Rodney Brooks, founder of Baxter Robotics, Cindi Marsiglio, vice president for U.S. manufacturing and sourcing at Wal-Mart, and Sean Petterson, founder of StrongArm Technologies, and an alum of our 2017 list.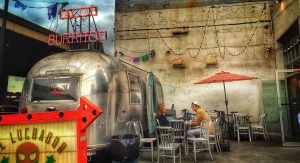 Great things are in store for not only Adams but the food truck industry as well. That tends to be the case when some of the brightest young minds (like Adams) are experts of the field.
Personally, we couldn't be more proud, and we are excited to see what's in store in Adams' future as well as the mobile kitchen industry's future.
With that said, we will leave you with this: Keep on truckin', FoodTruckrs!
Looking for Food Trucks For Sale? Check out this link for more details!
If you liked this article, then we encourage you to share your feedback, advice, questions and/or stories below!
Looking to build a new custom food truck? Check out this link for more details!
To dig your teeth into what FoodTruckr has to offer, make sure to like us on Facebook and follow us on Twitter, and also make sure to check out more content that we bring to the table.
There is no ads to display, Please add some