First off, we wanted to wish everyone a happy New Year!
And now, we want to unleash a ton of advice in the form of every article published at FoodTruckr from last week. Use the advice/information wherever you see fit, and good luck conquering 2018, mobile kitchen owners.
Want to learn how to build a subscriber list for your food truck business? One of our managing partners here at FoodTruckr has put together an AMAZING FREE GUIDE that will teach you everything you need to know about getting started with Messenger Marketing! Click here to get your free guide.
The Best FoodTruckr Advice For Mobile Kitchen Owners From Last Week: Dec. 25-31
Sign up to receive the FoodTruckr Newsletter and we'll throw in our free guide: 6 Free Social Media Tools to Get People Talking About Your Food Truck.
Since the holidays are among us, we thought it would only be right to say … happy holidays!

We hope food truck owners are really enjoying this time of year, and we also hope you have achieved all of your goals and dreams for 2017, for 2018 is almost here.

If you haven't, then that is okay. Just make sure to hit the ground running once 2018 is here. Also, it would be a great practice to reflect on the year you just had. Review what you did right and wrong, and then make changes wherever you see fit.

Spoiler: If you do the same things you have always done, then your results will be the same results you have always seen.
Now that 2017 is almost in the books, we figured now would be the perfect time to unleash the top 10 mobile kitchen articles from 2017.

With that in mind, below you will, of course, find the most viewed FoodTruckr articles from 2017.
The daily grind in the mobile kitchen industry is no joke.

After all, not only do you have to run a business but you have to be a manager, leader and boss as well. Not to mention, as a food truck owner, you tend to put in an overwhelming amount of hours.
Looking for Food Trucks For Sale? Check out this link for more details!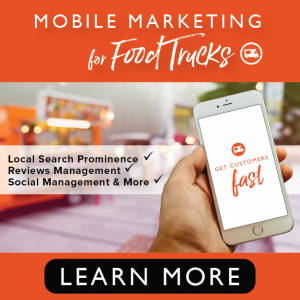 There are many food truck owners who take the winter off, and there are many food truck owners who continue to go strong during said winter. It depends on where you live, really, and what your business plan all entails.

Nonetheless, for many food truck owners, the offseason is here, or, at the very least, almost here.
Today is the last Friday of the year, if you can believe that.

So, for this week's edition of Flashback Friday, we wanted to do something extra special…

Not only will we be going back in time to check out an article that is jam-packed with food truck information but we will also be providing the link to every Flashback Friday article of 2017.
If you're ready to take your food truck business to new heights in 2018, then please proceed.

One of the best things people can do to gain more knowledge — and success — is reading. Just look at some of the brightest minds in the world, and one of the constants tends to be that all of these people read.

In the spirit of that thinking, we are about to unleash five articles below, and said five articles will help you take your food truck business to new heights in 2018.
Looking to take your food truck business to the next level? If so, then The Food Truck Growth Kit has your name written all over it!
More likely than not, FoodTruckrs are flooding with motivation as a result of a new year being on the horizon.

With that said, just in case you are seeking more motivation, motivation that will ideally help you get 2018 started on the best possible note, you came to the right place.

Below, we will be featuring three articles that will do you wonders in the motivation department, to say the least.
If you liked this article, then we encourage you to share your feedback, advice, questions and/or stories below!
Looking to build a new custom food truck? Check out this link for more details!
To dig your teeth into what FoodTruckr has to offer, make sure to like us on Facebook and follow us on Twitter, and also make sure to check out more content that we bring to the table.