Every Monday, we like to give food truck owners a full serving of advice, and we do that by dishing out every single article from the week prior.
So, with that said, below you will find every article from last week.
We hope this information can help you get the week started on a strong note, and can also help you take your food truck business to the next level.
The Best FoodTruckr Advice For Mobile Kitchen Owners From Last Week: Jan. 15-21
Sign up to receive the FoodTruckr Newsletter and we'll throw in our free guide: 6 Free Social Media Tools to Get People Talking About Your Food Truck.
So many people make these awesome goals around the start of a new year … but then they forget about them shortly after because … well, life happens, and the goals get put on the back burner. If you are constantly reminding yourself of these goals by having them around on a piece of paper, then you might not lose sight of the big picture.
With that said, we are about to highlight the top five FoodTruckr articles of 2018 so far, and each article is filled with information that could help you take your mobile kitchen business to the next level.
To get a better idea of this concept, and to also hear some other invaluable business tips on top of that, let's focus in on an interview Jeremy Adams, co-founder of Prestige Food Trucks, did with Onward Nation.
And now, since it is also Thursday, we couldn't leave FoodTruckrs hanging, so we will be throwing it back to an article that specializes in making your food truck business better.
Looking for Food Trucks For Sale? Check out this link for more details!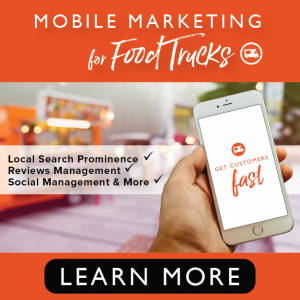 While no one loves roadblocks rearing their ugly heads, they are occurrences that happen in all walks of life, and in all industries.

The key is recognizing these roadblocks when they happen, and to take action so they do minimal damage.

So, on this Flashback Friday, we give you this article that was published on Jan. 14, 2015: How to Run a Food Truck 12: Overcome Roadblocks.
We love when people talk about their dreams, and we also love when their passion really shines through during that process. However, talking will only get you so far. In fact, your food truck journey won't actually begin until the moment you take action.

When growing up, how many times did you say you wanted to be in this profession, or that one? It's only natural, because as we learn and figure out the world around us, our perspectives change. We fall in love with one thing and out of love with another.

We dream about one career for weeks, find out a different career exists, and then dream about said different career.
Looking to take your food truck business to the next level? If so, then The Food Truck Growth Kit has your name written all over it!
Realistically, that's how it tends to be for many business owners — well, at least in the beginning. When you are starting a business, you want to make sure everything is going smoothly, and you also want to make sure your vision remains intact. Not to mention, until you have the necessary funds to hire more employees, you will have to do many different jobs. You might have made your dream of becoming a business owner come true, but you have to work just as hard to achieve more success, and especially to keep this success. So many business owners spend most of their time working on their businesses … and the ones who don't, well, their businesses likely aren't very successful.
Want to learn how to build a subscriber list for your food truck business? One of our managing partners here at FoodTruckr has put together an AMAZING FREE GUIDE that will teach you everything you need to know about getting started with Messenger Marketing! Click here to get your free guide.
If you liked this article, then we encourage you to share your feedback, advice, questions and/or stories below!
To dig your teeth into what FoodTruckr has to offer, make sure to like us on Facebook and follow us on Twitter, and also make sure to check out more content that we bring to the table.
There is no ads to display, Please add some