Editor's Note: Today we're excited to present a guest post from JSL Financial. JSL Financial specializes in providing hassle-free financing for small and medium sized businesses. You can find out more about JSL Financial by checking out their website.

Is your dream to enter the food truck industry? Is the only thing holding you back the initial cost of a food truck? If so, you are not alone, but you can still enter the food truck industry.
One might be wondering how? After all, you need money to buy a food truck and the inventory, and that is just the beginning. Simple. By getting a loan via food truck financing.
You see, the first step to getting approved for some financing is trying. Like all things in life, if you don't put your name in the ring, then you will never know if something is possible.
Sign up to receive the FoodTruckr Newsletter and we'll throw in our free guide: 6 Free Social Media Tools to Get People Talking About Your Food Truck.
If you don't try to get a loan for your mobile kitchen, then how do you know if it's possible or not?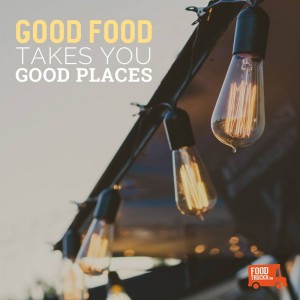 A prospective owner might be saying that he/she has bad credit. Sure, that will certainly make getting a loan for a mobile catering truck an uphill battle, but that doesn't mean you should eliminate the option altogether. It just means you should prepare.
Prepare? What do we mean by that? Simple. Find a cosigner who does have good credit and save up some money for a downpayment. If you have any form of collateral (such as a home), then that will certainly help you during your food truck financing journey.
Okay, that sounds like it could work, but how am I supposed to come up with cash for a downpayment when I am trying to get money in the first place? That's a valuable question, but we will counter with this: The downpayment might not be that much in the grand scheme of things.
Looking to build a new custom food truck? Check out this link for more details!
Not to mention, your downpayment is only being used to secure the loan. Once you get the financing that you desire, you will ideally have enough money to get your food truck business started, which is the main goal. Depending on how much you are trying to get from the bank, your downpayment might not be that much money at all, and it also might not take that long for you to come up with it.
Not to mention, many people use their financing money as startup cash, which can be used to, well, get your business started. It can be used for office space (your food truck), inventory, hiring employees, keeping your company afloat until you start making steady cash via your food truck business, etc.

The key takeaway? The first step in securing food truck financing is trying. If you want to join the food truck industry bad enough, then you will find a way to make it happen. Not everyone has $50,000 to $100,000 saved up to join this industry, and that's okay, because that's where food truck financing comes into play.
RELATED: The Ins And Outs Of Getting Food Truck Financing. Where there's a will, there's a way.
Looking for financing to start or grow an existing food truck? JSL Financial has you covered.
To dig your teeth into what FoodTruckr has to offer, make sure to like us on Facebook and follow us on Twitter, and also make sure to check out more content that we bring to the table.
There is no ads to display, Please add some