Every now and then, we, as people, need to seek inspiration and motivation, and we follow through with this search by looking up videos and quotes.
Now, we know how busy food truck owners can get, so we are here to save you some serious time when you inevitably are in search of some inspiration. As a result, we are about to drop 15 motivational quotes that will help you feel inspired, which will, ideally, lead to you crushing your mobile kitchen goals once again.
This might be a tough industry to conquer, but we know you can do it. After all, you have already made it this far.
Sign up to receive the FoodTruckr Newsletter and we'll throw in our free guide: 6 Free Social Media Tools to Get People Talking About Your Food Truck.
The Only 15 Quotes Food Truck Owners Need For Inspiration
15. "Successful and unsuccessful people do not vary greatly in their abilities. They vary in their desires to reach their potential." — John Maxwell
14. "Just when the caterpillar thought the world was ending, he turned into a butterfly." — Proverb
13. "The only person you are destined to become is the person you decide to be." — Ralph Waldo Emerson
12. "Perfection is not attainable, but if we chase perfection we can catch excellence." — Vince Lombardi
11. "I've missed more than 9000 shots in my career. I've lost almost 300 games. Twenty-six times I've been trusted to take the game winning shot and missed. I've failed over and over and over again in my life. And that is why I succeed." — Michael Jordan
Looking to take your food truck business to the next level? If so, then The Food Truck Growth Kit has your name written all over it!
10. "I have not failed. I've just found 10,000 ways that won't work." — Thomas Edison
9. "When I was 5 years old, my mother always told me that happiness was the key to life. When I went to school, they asked me what I wanted to be when I grew up. I wrote down 'happy.' They told me I didn't understand the assignment, and I told them they didn't understand life." — John Lennon
8. "Your work is going to fill a large part of your life, and the only way to be truly satisfied is to do what you believe is great work. And the only way to do great work is to love what you do." — Steve Jobs
7. "Take up one idea. Make that one idea your life — think of it, dream of it, live on that idea. Let the brain, muscles, nerves, every part of your body, be full of that idea, and just leave every other idea alone. This is the way to success." — Swami Vivekananda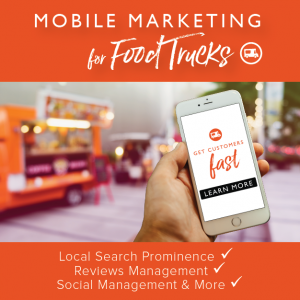 6. "If something is important enough, even if the odds are against you, you should still do it." — Elon Musk
5. "Twenty years from now you will be more disappointed by the things that you didn't do than by the ones you did do. So throw off the bowlines. Sail away from the safe harbor. Catch the trade winds in your sails. Explore. Dream. Discover." — H. Jackson Brown, Jr.
4. "A man can be as great as he wants to be. If you believe in yourself and have the courage, the determination, the dedication, the competitive drive and if you are willing to sacrifice the little things in life and pay the price for the things that are worthwhile, it can be done." — Vince Lombardi
Looking for Food Trucks For Sale? Check out this link for more details!
3. "Too many of us are not living our dreams because we are living our fears." — Les Brown
2. "Look at a day when you are supremely satisfied at the end. It's not a day when you lounge around doing nothing; it's when you've had everything to do, and you've done it." — Margaret Thatcher
1. "There are two types of people who will tell you that you cannot make a difference in this world: those who are afraid to try and those who are afraid you will succeed." — Ray Goforth
Bonus Inspiration: "Challenges are what make life interesting, and overcoming them is what makes life meaningful." — Joshua J. Marine
RELATED: The Truth About Overnight Success In The Food Truck Industry
If you liked this article, then we encourage you to share your feedback, advice, questions and/or stories below!
Looking to build a new custom food truck? Check out this link for more details!
To dig your teeth into what FoodTruckr has to offer, make sure to like us on Facebook and follow us on Twitter, and also make sure to check out more content that we bring to the table.