For this week's edition of Throwback Thursday, we decided to incorporate the season that is just around the corner — fall!
Therefore, we are going back to some awesome articles that have been released at FoodTruckr relating to fall (some of the articles were published in the recent past while others were unleashed last year).
Nonetheless, let's welcome another Throwback Thursday by diving into some informative articles that will hopefully do your business wonders this fall (a preview and link for each article can be found below).
Whether the offseason is nearing for your business or things are just getting started, good luck this fall, food truck owners!
Throwback Thursday: A Look Back At FoodTruckr Articles That Are Perfect For Fall
Sign up to receive the FoodTruckr Newsletter and we'll throw in our free guide: 6 Free Social Media Tools to Get People Talking About Your Food Truck.
How Food Truck Owners Can Prepare Their Business For The Fall
"In the spirit of fall approaching, we will provide food truck owners with some information on how they can prepare their business for the fall. As a result of being prepared for this time of year, you can keep your business running on all cylinders, and continue to make your customers happy in the process."
Great Practices Your Food Truck Should Incorporate During The Slow Season
"With fall almost here, the temperatures are going to start dropping. If you live in a colder climate, then this could mean bad news if you are a food truck owner. If you live in a place like Southern California or Florida, then the slow season (otherwise known as the offseason) doesn't really come into play. Nonetheless, food truck entrepreneurs have to be prepared."
Looking for Food Trucks For Sale? Check out this link for more details!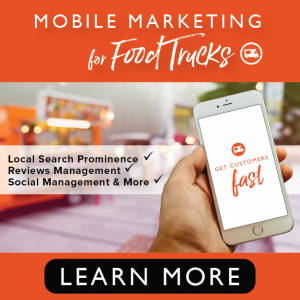 Delicious Foods Everyone Should Be Enjoying This Fall
"In the spirit of fall being just around the corner, foodies and food truck owners alike need to start celebrating. How can food lovers and mobile kitchen owners celebrate during this time of the year with food, one might be wondering? Easy. Food truck owners can start dishing out their fall menus and foodies can simply go to these food trucks and enjoy all of the delicious food that is being offered."
Looking to take your food truck business to the next level? If so, then The Food Truck Growth Kit has your name written all over it!
Why Food Truck Owners Should Embrace The Pumpkin Spice Flavor
"So here's what we suggest: Come up with the perfect pumpkin spice treat for your truck (it can be a latte, because people are still in love with them, or whatever you would like it to be), and then start marketing it like crazy via social media. You will literally lure people to your truck just to try out this new pumpkin spice dish, and while they are there, they will see how great your business is, which could lead to them ordering an entire meal."
Food Truck Owners Can Finish The Last Few Months Of 2017 Strong With These Tips
"6. Stick to what is working and eliminate what isn't working. You should have a pretty good idea on this subject since your food truck has been going strong all spring and summer long (you might even stay open year-round, which means you have plenty of data, if you will, to pull from). As an example, if a certain item isn't performing, meaning no one is ordering it, then you might want to consider replacing it with an item that you think will do wonders at your truck. The same thing goes with your locations, social media strategies, marketing strategies and everything, really."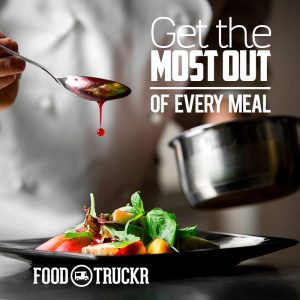 Did you enjoy this Throwback Thursday article, and want to check out some of our other ones as a result? Look no further than the titles/links below!
If you liked this article, then we encourage you to share your feedback, advice, questions and/or stories below!
Looking to build a new custom food truck? Check out this link for more details!
To dig your teeth into what FoodTruckr has to offer, make sure to like us on Facebook and follow us on Twitter, and also make sure to check out more content that we bring to the table.
There is no ads to display, Please add some