Editor's Note: Today we're excited to present a post from Jeremy Adams. Jeremy is the President/CEO of Prestige Food Trucks, which is the world's leading custom food truck manufacturer. In his current role as President/CEO, Jeremy manages dozens of employees, interacts with clients, and maintains a healthy relationship with all of his business partners. Since Prestige, Jeremy has launched many other successful companies.
Whether food truck entrepreneurs like the sound of it or not, the slow season (otherwise known as the offseason) in the mobile kitchen industry is right around the corner. Once fall is finally here (the first day of fall 2017 is Sept. 22, which just so happens to be tomorrow), it will be off to the races, and food trucks far and wide will be closing down shop for the winter shortly after, although it depends on where you live, if a cold winter comes early and if you plan on staying open or not.
Nonetheless, you need to have all-star strategies in place year-round. Yes, that includes the offseason. Therefore, this week's Throwback Thursday article will revolve around practices food truck owners should implement during the slow season, and to get to that article (we will be providing a preview and link below), we have to go all the way back to Sept. 6, 2016.
In Throwback Thursday fashion, check it out below, FoodTruckrs.
Throwback Thursday: All-Star Practices During The Slow Season In The Food Truck Industry
Sign up to receive the FoodTruckr Newsletter and we'll throw in our free guide: 6 Free Social Media Tools to Get People Talking About Your Food Truck.
Great Practices Your Food Truck Should Incorporate During The Slow Season
"With fall almost here, the temperatures are going to start dropping. If you live in a colder climate, then this could mean bad news if you are a food truck owner. If you live in a place like Southern California or Florida, then the slow season (otherwise known as the offseason) doesn't really come into play. Nonetheless, food truck entrepreneurs have to be prepared.

"That is why we have come up with some great practices that your food truck should incorporate during the slow season. There are plenty of mobile food trucks that close down for the winter; however, there are plenty of mobile kitchens that can't afford that luxury.

"The key takeaway is this: You have to attract people to your catering truck. When the temperatures are dropping, culinary entrepreneurs can't expect said customers to just flock in. Yes, every food truck has a good amount of regulars, but you have to make people want to come to your truck (more from that later)."
Looking to take your food truck business to the next level? If so, then The Food Truck Growth Kit has your name written all over it!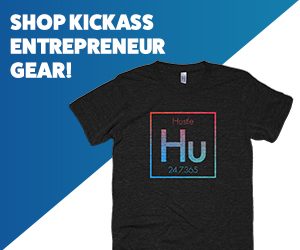 Looking for Food Trucks For Sale? Check out this link for more details!
If you liked this article, then we encourage you to share your feedback, advice, questions and/or stories below!
Looking to build a new custom food truck? Check out this link for more details!
To dig your teeth into what FoodTruckr has to offer, make sure to like us on Facebook and follow us on Twitter, and also make sure to check out more content that we bring to the table.
There is no ads to display, Please add some