If cooking food — and serving customers — was a food truck owner's only job, then everyone would become a mobile kitchen owner (well, at least the people who desire to be one, that is). Unfortunately, there's so much more to running a food truck business, and we are going to cover that in further detail in Throwback Thursday fashion.
You see, if you really want to make it in this grand industry, then you need to know the ins and outs of running a business, for starters. While your food is your product, and it's going to do the most talking/luring, you still are running a business here, and you need to know certain practices if you are going to be a success.
With that said, for this week's edition of Throwback Thursday, we are going to go all the way back to Oct. 1, 2013. On that date, FoodTruckr published this article: 7 Timeless Business Lessons Aspiring Food Truck Owners Need to Know.
If you need some help in the business department, then we encourage you to sink your teeth into that entire article. With that in mind, we will be providing a preview and link of the article below.
Throwback Thursday: Timeless Business Lessons For Food Truck Owners
Sign up to receive the FoodTruckr Newsletter and we'll throw in our free guide: 6 Free Social Media Tools to Get People Talking About Your Food Truck.
"The business responsibilities that come with being a food truck owner can be a tall order. Filling that order takes a willingness to work on your entrepreneurial mindset and character. If you're hungry to advance your entrepreneurial know-how, look no further than online entrepreneurs.

Why this breed of entrepreneur?

Because online entrepreneurs face similar business challenges and possess similar attributes as food truck owners. And they specialize in an area of commerce that's becoming increasingly important to food truck business: the web. Overall, their stories of perseverance, customer-focus, and brand value overflow with business lessons you can profit from.

The first story begins where many food trucks start: the loss of a job."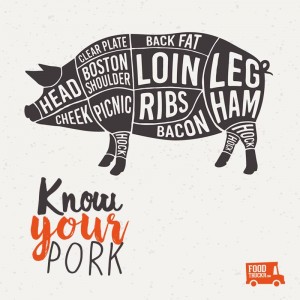 Looking to take your food truck business to the next level? If so, then The Food Truck Growth Kit has your name written all over it!
Another great sneak peek of the article:
"6. Build a Team

As an entrepreneur, it's extremely easy to fall into the trap of thinking that you have to do everything on your own. A few years ago, Chris Ducker found himself in this place. He was burned out from working 14 hours a day, six days a week—and he had little time to spend with his family. However, Chris was afraid to trust someone else with any aspect of his business and he worried that hiring someone else could be too expensive. In reality, he was costing his company money by continuing to do tasks that he wasn't well suited for and by spending time on menial jobs that took his energy away from the strategic work that would help his long-term goals.

Then, in 2010, he set a goal to remove himself from his business as much as possible. He succeeded by hiring a team of virtual assistants to help him run his business—and along the way, he even created a new company, Virtual Staff Finder, to help other people do the same thing. Today, Chris works no more than six or seven hours each day and is able to take Fridays off entirely, which gives him plenty of time for his family."
Looking for Food Trucks For Sale? Check out this link for more details!
No one said this industry was going to be a cakewalk when it comes to succeeding, but as long as you are willing to hustle, you can — and will — become a success. Of course, passion, hard work and being a learning machine are also some rather important ingredients (among many others).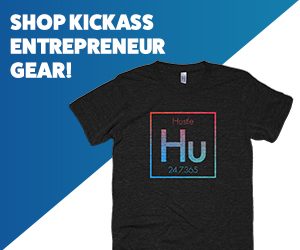 Looking for more #ThrowbackThursday tips? Look no further than the article below!
Weekend Tips For New Food Truck Owners
"Note: If you don't take any days off, then you are constantly on the job, and you are constantly focused on making your business better. Also, your weekend might not be on Saturday and Sunday … it might be on Monday and Tuesday, Monday and Thursday, just Wednesday or any other combination. It doesn't matter when your weekend is — you should still put in work, and follow the tips below."
Read the entire article by following this link.
If you liked this article, then we encourage you to share your feedback, advice, questions and/or stories below!
Looking to build a new custom food truck? Check out this link for more details!
To dig your teeth into what FoodTruckr has to offer, make sure to like us on Facebook and follow us on Twitter, and also make sure to check out more content that we bring to the table.
There is no ads to display, Please add some