Fall is here, which means winter is right around the corner.
That might be music to your ears because it means the offseason is on the horizon, and after working double-digit hours basically every day, a much-needed break is almost here. For others, business might pick up during the holidays/winter — it just depends on your food truck situation.
With that in mind, if you want your food truck to be in tip-top shape this winter (or once spring rolls around assuming you close down shop), then you have to take the necessary steps to winterize your food truck. In Throwback Thursday fashion, we are about to go back in time to an article that specializes in winterizing mobile kitchens, and it can be found below.
While we are including a preview of the article and a link, make sure to dive into the entire article by clicking on said link. Surely, your food truck will thank you, if you will, this winter.
Throwback Thursday: Winterizing Your Food Truck
Sign up to receive the FoodTruckr Newsletter and we'll throw in our free guide: 6 Free Social Media Tools to Get People Talking About Your Food Truck.
'Tis the season of giving—did you remember to add your food truck to your gift list this year? With temperatures dropping and snow starting to fall, your food truck deserves a little extra special something. Before you head out on the road to meet your legions of hungry fans, make sure your food truck is in tip-top shape with these nine important winterization precautions.
While we don't want to give all of the material away, below you will find three of the ways to winterize your food truck.
Looking for Food Trucks For Sale? Check out this link for more details!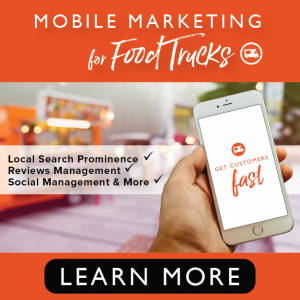 1. Invest in Quality Snow Tires

If the streets in your area are frequently covered in white like a powdered sugar doughnut, you might want to think about switching your truck's regular tires with snow tires during the winter. Generally, snow tires have special tread patterns that make it easier to avoid slipping and sliding during inclement weather. Because they are usually made with softer rubber than typical tires, they also stay more flexible on even the coldest days. The added flexibility gives you greater traction and better control over your vehicle, which is especially important when you're negotiating tight turns and working to fit your truck into a tight spot.

Check out websites like TireRack.com, where you can research snow tire traction, learn about performance tests, and find the best tires for your truck. With snow tires giving your truck extra protection all throughout the winter, you'll always be prepared to meet your loyal customers—freezing rain or shine.

2. Monitor Your Tire Pressure Regularly

Flat tires are the pits. An inconvenience to anyone driving a regular car, a flat can quickly become a devastating loss of business for a food truck owner. That's not good this time of year. So, during the winter, you need to monitor your tire pressure carefully because cold weather makes the air pressure in your tires dip. You could lose up to 1PSI for every 10 degrees the temperature drops—and when your tires are low on air, you're much more likely to get a flat. Properly inflated tires also distribute the weight of your truck more effectively and help you get better traction on the road in order to keep you safer during snowy, wet, or foggy driving conditions. Get yourself into the habit of checking your tires first thing each morning when temperatures are often the coldest.
Looking to take your food truck business to the next level? If so, then The Food Truck Growth Kit has your name written all over it!
3. Maintain Belts and Hoses

You know how your belt feels a little tighter after Thanksgiving dinner—almost like the leather might burst? Well, cold temperatures can do the same thing to the belts inside your food truck, adding extra strain that makes them likely to stretch and snap. To get your truck ready for a long, chilly winter, have your mechanic look at all of the belts and hoses to make sure everything is still in good shape. If your city is experiencing a particularly cold winter, it's also a good idea to perform an additional mid-season check in January. A snapped belt might not seem like a major catastrophe, but it's the type of maintenance problem that can put your truck out of commission until an expensive tow truck or on-site mechanic shows up to get you rolling again.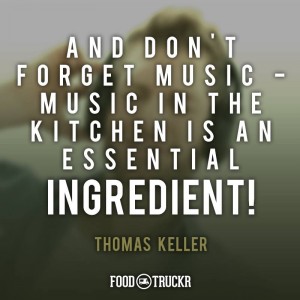 We hope you enjoyed this week's edition of Throwback Thursday. Until next week, good luck conquering your goals in this wonderful industry!
RELATED: Food Trucks That Are Perfect For Coffee Lovers
If you liked this article, then we encourage you to share your feedback, advice, questions and/or stories below!
Looking to build a new custom food truck? Check out this link for more details!
To dig your teeth into what FoodTruckr has to offer, make sure to like us on Facebook and follow us on Twitter, and also make sure to check out more content that we bring to the table.
There is no ads to display, Please add some