Editor's Note: Today we're excited to present a post from Jeremy Adams. Jeremy is the President/CEO of Prestige Food Trucks, which is the world's leading custom food truck manufacturer. In his current role as President/CEO, Jeremy manages dozens of employees, interacts with clients, and maintains a healthy relationship with all of his business partners. Since Prestige, Jeremy has launched many other successful companies.
What do you want your legacy to be, food truck owners?
Yes, you have pulled off quite the feat by joining this wonderful industry, by becoming a food truck owner, by following your passions and dreams … but that should not be the final destination, if you will. After all, you have to constantly be revising your goals and dreams — well, if you want to continue your growth, and achieve more and more success. Entering the food truck industry should be the beginning of your journey — because it realistically is.
Everyone's answer to the opening question is different, and that's the beauty of it, of this industry — you can truly be anything you want to be, and achieve as much success as you want to achieve.
Sign up to receive the FoodTruckr Newsletter and we'll throw in our free guide: 6 Free Social Media Tools to Get People Talking About Your Food Truck.
Do you want to be known for your amazing food and recipes, do you want to be known as a successful businessperson, do you want to be known as the person who turned their one food truck into a food truck dynasty consisting of multiple food trucks, do you simply just want to cook food, be happy and treat people right? There is no wrong answer, and it's 100 percent up to you to figure out/decide.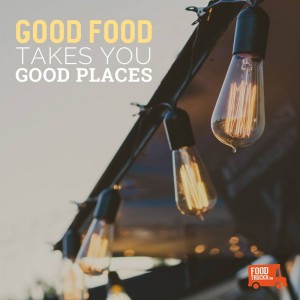 Your legacy can be whatever you want it to be … but here's the deal: You can't just think in your mind that you want your legacy to be a certain way — you actually need to take action, and act like the person you someday want to be.
We can say anything we would like, and act like we are something we are not, but our actions are going to do all of the talking.
Looking to take your food truck business to the next level? If so, then The Food Truck Growth Kit has your name written all over it!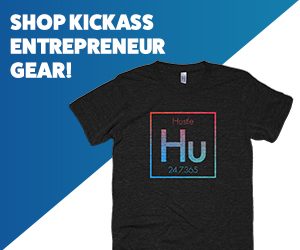 FoodTruckrs, what do you want your legacy to be? Great … now go out and make it happen. You can be anything you want to be in life (you're already a food truck owner, which was not an easy feat). You just need to put in the work, and follow the necessary path. Each experience is going to shape you.
You probably have this ideal legacy in mind — you know exactly who you want to be. Now go out and make it happen. Become the person you were meant to be.
Looking for Food Trucks For Sale? Check out this link for more details!
If you liked this article, then we encourage you to share your feedback, advice, questions and/or stories below!
Looking to build a new custom food truck? Check out this link for more details!
To dig your teeth into what FoodTruckr has to offer, make sure to like us on Facebook and follow us on Twitter, and also make sure to check out more content that we bring to the table.
There is no ads to display, Please add some