Editor's Note: Today we're excited to present a guest post from JSL Financial. JSL Financial specializes in providing hassle-free financing for small and medium sized businesses. You can find out more about JSL Financial by checking out their website.
The food truck industry is booming right now — there's no doubt about it. As a result, prospective chefs are raging about this industry.
Unfortunately, purchasing a food truck is not cheap, and that is a major obstacle people are running into. Have you ever thought about food truck financing? With food truck financing, you can enter the food truck industry. Don't believe us? Well, look no further than the information below as proof.
Sign up to receive the FoodTruckr Newsletter and we'll throw in our free guide: 6 Free Social Media Tools to Get People Talking About Your Food Truck.
Why Prospective Mobile Kitchen Owners Should Bring Financing Into The Mix
Get The Money Now
You Don't Have To Pester Friends And Family
The Funds Can Be Used As A Security Blanket
It Allows You To Buy The Truck You Want, Not The Cheapest One You Can Find
Get The Money Now
Why should you bring financing into the mix? Because you can get the money now, or at least in the very near future. If you go down the route that is saving, or asking friends and family for money for your food truck business, then it could be quite some time until you can even think about purchasing a food truck.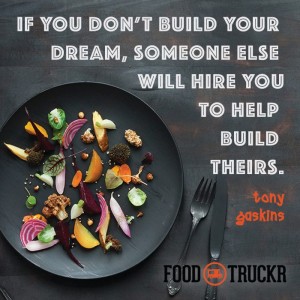 Assuming your credit is in order, you have a little bit of money for a downpayment and you have some collateral on top of that (such as a home or car), then you will look golden to banks. Of course, a healthy business plan doesn't hurt, and is very much recommended.
Looking to build a new custom food truck? Check out this link for more details!
You Don't Have To Pester Friends And Family
Going back to the friends and family option, while this type of round could help you raise at least $20,000, you simply might not want to mix your business and personal life, if you will, and we don't blame you. Not only that, but it is likely easier to ask a bank for the funds rather than your friends and family. Plus, a bank can help you put a great payment plan into place, one that is manageable for you and your future business.
The Funds Can Be Used As A Security Blanket
Why you should bring financing into the mix: Because the funds can be used as a security blanket. What do we mean by this? Well, look no further than startup capital to figure that one out. Startup capital can, of course, be used for your inventory, food truck equipment and the actual food truck, and it can also be used for paying employees and keeping yourself/the business afloat.
This, in a sense, can be considered a security blanket for your company. Reminder: Just because you purchase a mobile kitchen business, that does not mean you are going to get rich overnight. Think of your business as a plant, a plant that needs a ton of water and sunshine via food truck customers and sales.
RELATED: 3 Keys To Food Truck Financing. Spoiler: Creating an effective business plan is a great start.
It Allows You To Buy The Truck You Want, Not The Cheapest One You Can Find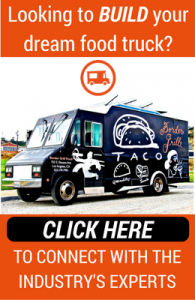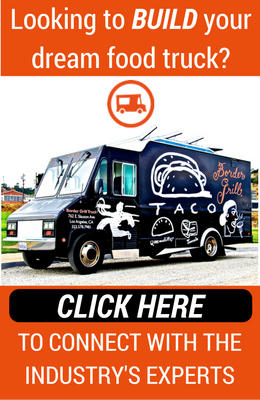 With food truck financing, you can buy the truck of your dreams. What does that mean? Well, it means you get to buy a truck that fits all of your needs, not the cheapest one you can find.
In a nutshell, buying a cheap food truck can lead to your truck breaking down (because it is cheap, old and unreliable), and if you don't have warranties in place for the actual truck and the mobile kitchen equipment, it could cost you a lot of money to fix (side note: it will cost you money every day your truck is in the shop as well).
This is your business we are talking about, and you should be able to purchase a food truck that is going to make you happy in the long-term. Plus, first impressions are rather important in the food truck industry, so you should want your truck to look good based off of that factor alone.
Assuming you save up some money and secure some financing, you will, ideally, be able to buy the food truck of your dreams.
Looking for financing to start or grow an existing food truck? JSL Financial has you covered.
To dig your teeth into what FoodTruckr has to offer, make sure to like us on Facebook and follow us on Twitter, and also make sure to check out more content that we bring to the table.
There is no ads to display, Please add some