Editor's Note: Today we're excited to present a guest post from JSL Financial. JSL Financial specializes in providing hassle-free financing for small and medium sized businesses. You can find out more about JSL Financial by checking out their website.

If you are trying to break into the food truck industry but don't have the cash to buy the actual food truck, then you are doomed, right? That isn't necessarily true. After all, you could get financing to help purchase your mobile kitchen.
If you are wondering how to increase your odds of getting food truck financing, then we have you covered. And remember, all is not lost if you don't have perfect credit. So if you think there is no way you can get food truck financing, you better think again — because where there's a will, there's a way.
Sign up to receive the FoodTruckr Newsletter and we'll throw in our free guide: 6 Free Social Media Tools to Get People Talking About Your Food Truck.
How To Increase Your Odds Of Getting Food Truck Financing
Have Good Credit
Have Some Collateral
Have An All-Star Cosigner
Have Cash For A Downpayment
Have A Great Business Plan
Have Good Credit
If you really want to increase your odds of getting food truck financing, then work on that credit score. A credit score will help prove to banks (or whoever you are trying to get a loan from) that you are reliable. After all, you don't get a perfect credit score by missing credit card payment after credit card payment.
With that said, a good credit score by itself won't guarantee you getting a loan for your food truck, and that is where collateral comes into play.
Looking to start your own food truck? Prestige Food Trucks can do wonders for you in that department.
Have Some Collateral
If you have a good credit score and collateral (such as your house or a car), then you are in really good shape when it comes to getting food truck financing. However, you need to make sure you are going to make back the money so you can make payments on time.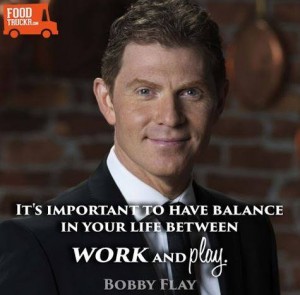 If not, then it's called collateral for a reason, and you could lose your house or car if you can't make payments on your loan.
That is why a solid business plan is so important for you and the bank. We will break that down in greater detail later on.
Have An All-Star Cosigner
If you have decent credit, average credit, bad credit or something along those lines, then you more than likely need a cosigner. An all-star cosigner — you know, one with amazing credit — is a must if you have bad credit.
While this all-star cosigner will help you get some financing, you need to break down everything for said all-star cosigner. The last thing you or this cosigner wants is you not having the funds to make your payments, and then the bank going after your cosigner as a result. That is why you have to make sure you, once again, have a good business plan. If making back the money you were loaned cannot be broken down on paper (in other words, if it is not possible to make back the money and make payments on your loan), then you should not be getting financing, because your cosigner will likely get stuck with the bill.
Be honest with yourself and your cosigner.
Have Cash For A Downpayment
Even if you have good credit and collateral, you still might need cash for a downpayment. Likewise, even if you have an amazing cosigner, you still might need cash for a downpayment.
A downpayment could be 5 percent of the total loan, 10 percent of the total loan, 15 percent of the total loan, you name it. It really comes down to your situation. If you have amazing credit and worthy collateral, then your downpayment will likely be lower than it would be for a person who has decent credit and not much in the collateral department.
Nonetheless, if you really want to join the food truck industry, you will make it work. Not to mention, you could still get financing no matter what your situation is.
RELATED: Tips For Food Truck Owners Who Are Struggling To Retain Customers. If you are struggling to either retain customers or attract customers, then you have a major problem. Fear not, as this article can help you retain customers in no time.
Have A Great Business Plan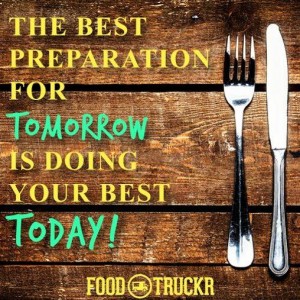 Not only is a great business plan a must for you, but it really could come in handy when you try to get some financing.
Why it's important for you: A good business plan will map out everything for your food truck business. It will map out how much money you need to make to keep operations running, how much inventory you need, at what point you can hire on an extra employee and the list goes on and on. Without a business plan — well, a good business plan, that is — you will be lost, and your business will likely fail.
Why it's important for the bank (or whoever is giving you money): It shows the bank that your business is official, and that you can make back the money that you owe them.
If you have all of the things listed above (side note: you probably don't need a cosigner if you have amazing credit), then you are well on your way when it comes to getting food truck financing. Nonetheless, if your dream is to own a kitchen truck but you don't have enough money to make that dream come true, don't give up until you venture down different routes, such as the financing path.
RELATED: How To Find The Perfect Location For Your Food Truck. Finding the perfect location for your food truck could lead to a massive amount of success for you and your business. If you are in the market for the perfect location, then let this article be your guide.
Looking for financing to start or grow an existing food truck? JSL Financial has you covered.
To dig your teeth into what FoodTruckr has to offer, make sure to like us on Facebook and follow us on Twitter, and also make sure to check out more content that we bring to the table.
There is no ads to display, Please add some