We apologize ahead of time — because the food classics that follow are likely going to make your appetite go a little crazy. We are in the same boat, though, because compiling this list made us rather hungry as well.
A couple of notes before we go on the journey that is naming off mouthwatering food classics: (1) We understand that some people might not like every single item on this list, but they are classics nonetheless. (2) When it comes to being extremely healthy, this article is not about that life. (3) Not every single food item of all time could be included. (4) These classics are perfect for food trucks, and food lovers who love, well, food.
And now, we give you some food classics that everyone loves.
PB&J
More like PB and awesome.
Side note: We are, of course, referring to a peanut butter and jelly sandwich.
Grilled Cheese Sandwich
These are perfect for colder climates, or the winter, and you might as well treat your taste buds to a bowl of tomato soup while you are at it.
Pizza — Any Pizza
Literally, any kind of pizza will do. Pizza, for any meal of the day, during any time of the year, is a serious winner.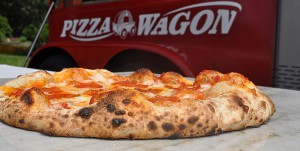 Hot Dogs And Hamburgers
Because summer is calling our names, and hot dogs and hamburgers are perfect for BBQs, and just to get in the spirit of good eating.
BBQ Ribs
You can't have a cookout without BBQ ribs — well, a good one, that is. Ribs that are oozing with barbecue sauce typically lead to some happy campers — wouldn't you say?
Tacos, Burritos And The Game-Changing Enchiladas
If you are a fan of Mexican food, then you probably can't have enough tacos, burritos and enchiladas. And if you own a mobile food truck, these three are a must.
Mac And Cheese
Whether you think macaroni and cheese is the ultimate comfort food or not, there are so many different ways to cook up this classic. Adding chicken, bacon or both will surely please the crowd.
Donuts (Aka Breakfast Of Winners)
Is it the healthiest food on this planet? The simple answer is no, but these bad boys are surely here to stay.
Chicken — And You Might As Well Make It Fried
The ways to serve up chicken are endless. Fried chicken is certainly near the top when it comes to deliciousness, though.
Meatloaf
Meatloaf with ketchup — assuming you like meatloaf, or ketchup — is the way to go. If you really want to get creative (but not over the top), add BBQ sauce in ketchup's place.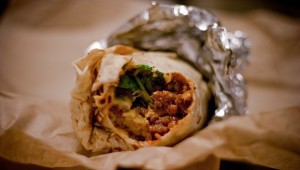 Lasagna
Making lasagna might not be for everyone, but eating it surely is. And if you aren't a fan of lasagna, (1) that is a shocker, because there are so many ways to prepare it, and (2) any form of pasta will do the trick.
Steak And Eggs … Or Eggs And Anything
We had to mention some form of breakfast food, right? Steak and eggs is a classic, but really eggs and anything will do (how about some pancakes, BACON, hash browns and a nice glass of orange juice for breakfast?).
Sandwiches
The options for sandwiches are unlimited in every sense of the word.
Dessert
Yeah, we just had to finish this off with some good old-fashioned dessert. Think of ice cream, cheesecake, cookies, pie, cake and, well, we just can't get enough dessert (aka the perfect way to finish off a meal … any meal).
Once again, we apologize if we made you hungry.
If you want to read more food-related articles, make sure to check out this link!
There is no ads to display, Please add some