Los Angeles is absolutely flooding with amazing food trucks.
In the spirit of that thinking, we are about to unleash three Los Angeles vegan food trucks that foodies need to try ASAP.
As a friendly reminder, L.A. is not lacking in the mobile kitchen department, meaning it was virtually impossible to include every single vegan food truck on the scene. Nonetheless, below you will find three vegan food trucks that are jam-packed with uniqueness and deliciousness, and your taste buds will surely thank you every single bite.
Sign up to receive the FoodTruckr Newsletter and we'll throw in our free guide: 6 Free Social Media Tools to Get People Talking About Your Food Truck.
Los Angeles Vegan Food Trucks That Foodies Need To Try Immediately
RELATED: 3 Los Angeles Food Trucks That Foodies Need To Try Immediately
Whether you are in the mood for tacos, tortas or nachos, Plant Food For People is the place for you. Trust us when we say this: The jackfruit tacos are to die for!
With this mobile kitchen, you are getting a great meal, and you can rest assured that you are sticking to the vegan lifestyle — and what's not to love about that?
You really can get a healthy bite to eat in the food truck industry, and that is exactly where Plant Food For People comes into play.
Looking to take your food truck business to the next level? If so, then The Food Truck Growth Kit has your name written all over it!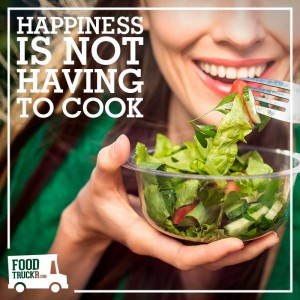 There are plenty of unique food trucks in this industry, and The Frankenstand is surely one of them.
Not only does this hot dog stand have a spooky theme to it — which is pretty awesome, if you ask us — but it is also, of course, of the vegan family, meaning every single dog is part of the vegan lifestyle, if you will.
Whether you go with The Creature, The Witch or whatever it might be, you know you are getting a spookishly delicious meal every time you travel to The Frankenstand.
Vegan dogs, a spooky atmosphere and great tasting food? Yeah, sign us up for that any day of the week!
If you still aren't convinced for whatever reason, then you have to check out this summary from thefrankenstand.com:
"The Most Exciting & Thrilling Food Stand Ever!
So Frighteningly Delicious You Won't Know
Whether to Smile or Scream!!
Never Before So Much Horror for Your Money.
Come to our Marathon of Delights
& Learn Your Fate…"
If you have never eaten at Word Of Mouth, then this little summary might persuade you to grab a bite at this food truck ASAP (via wordofmouthtruck.com):
"We created Word Of Mouth Truck out of a love for food, animals, and the environment. As a 100% plant based food truck that serves comfort food we are bringing veganism to the streets of LA. Our hope is to inspire progressive change by showing plant based food is delicious! Word Of Mouth Truck was created by Staci Stewart and Chris Chavez in 2017 after noticing a hole in the market for vegans at public events in Los Angeles. Together we hope to educate and inspire by providing a variety of delicious nostalgic vegan meals."
Clearly, Word Of Mouth is crushing the vegan game, and soon enough, you could be crushing one of their delicious meals, such as the Western Cheeseburger, Fried Chick'n Sandwich, Munchwrap and the list goes on and on — this food truck really knows how to create some delicious vegan meals!
It would probably be in the best interest of your taste buds if you added some Mac and Cheese Bites or Jalapeno Poppers (or both) into the mix as well.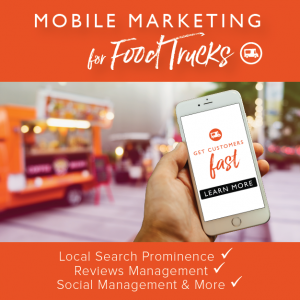 The food truck industry is a beautiful place thanks to the variety. Not only that, but there is a food truck for everyone, whether you fancy yourself a vegan, vegetarian or something else. With that in mind, the Los Angeles food truck scene is flooding with amazing vegan kitchens — these were just three vegan trucks that you need to try out immediately.
RELATED: 3 New York Food Trucks That Foodies Need To Try Immediately
If you liked this article, then we encourage you to share your feedback, advice, questions and/or stories below!
Looking to build a new custom food truck? Check out this link for more details!
To dig your teeth into what FoodTruckr has to offer, make sure to like us on Facebook and follow us on Twitter, and also make sure to check out more content that we bring to the table.
There is no ads to display, Please add some