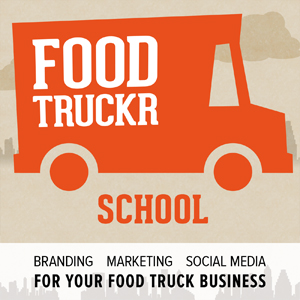 The Great Food Truck Race on Food Network is in the middle of it's fifth successful season. That tells you something about this industry – it's growing, and it's becoming more mainstream.
It's growing so much, The Food Network has decided to air a second show about food trucks called Food Truck Face Off!
We couldn't be more excited!
Food Truck Face Off airs on Thursday, October 2nd at 8:00pm ET/PT, and I'm very happy to welcome one of the first contestants on the show, Vasavi Kumar!
On this episode, Vasavi talks about how she got on the show, what it was like (especially working with her Father on the truck!), and what she's learned from this whole experience.
You'll get a taste of what the show is like, and get to know one of the contestants, before the show even airs – how cool is that?!
We'll tune into the new show when it airs for sure, but for now, you can enjoy this sneak peek. 🙂
Links and Resources from the Show:
Right-click here to download the MP3 file
Thanks for Listening, and if you enjoyed it…
Please leave a rating and review on iTunes, and share with your friend and family if you'd like! Thanks so much, and we'll see you in the next episode of The FoodTruckr School Podcast!
image by Gloria Cabada-Leman
There is no ads to display, Please add some