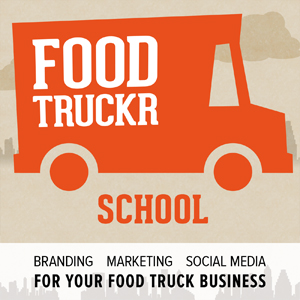 In this episode of FoodTruckr School we have a very educational chat with Jessica Capistrant, one of the co-founders of the Phoenixville Food Truck Festival in Pennsylvania.
Food Truck festivals are events that are not only a great way to sell a ton of food in a short period of time, but they're also an amazing way to grow and introduce your business to new customers – customers that can become life long fans and evangelists for your truck.
In this episode you'll learn about:
How to find out about food truck festivals in your area.
What you need to do to get involved.
Typical costs and requirements in order to participate.
Tips and strategies to make the most of your Food Truck festival experience.
Plus a lot more!
Links and resources mentioned in this episode:
Right-click here to download the MP3 file
Thanks for Listening!
Thank you again, for listening to this episode of FoodTruckr School. Truly, we hope you don't just listen, but you also take action and actually think about your brand, what it means and how you might be able to improve it.
Also, be sure to subscribe to FoodTruckr School on iTunes so you can get new episodes directly downloaded to your mobile device or computer! You can subscribe easily by clicking here.
Cheers, and thank you again for your support!
There is no ads to display, Please add some