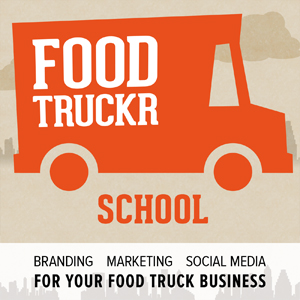 In this episode of FoodTruckr school, we're happy to welcome Patrice Perkins, a Chicago-based attorney who blogs at Creative Genius Society and also Creative Genius Law.
Patrice gives us the low-down on all things legal when it comes to your food truck. Although law isn't a topic food truck owners typically love to discuss (primarily because it's the law in different cities that makes it difficult to operate a truck sometimes!), Patrice drops incredible knowledge bombs about things we should all be paying attention to.
Here are some of the questions addressed in today's episode:
What can food truck owners do to support positive legal changes in their own cities?
What are the most common laws that aspiring food truck owners should keep in mind?
What are the most common mistakes food truck owners make legally? (Hint: most food truck owners aren't doing what they should!)
Where can one find affordable legal services and help? (Including free legal help!)
What should one do when action is taken on them legally?
Hopefully you won't ever need to worry about that last question, but it's important that you know what to do just in case.
Right-click here to download the MP3 file
Links and Resources Mentioned in This Episode
Thanks for Listening, and Please Help Out the Show!
Please be sure to subscribe to FoodTruckr School on iTunes so you can get new episodes directly downloaded to your mobile device or computer! You can subscribe easily by clicking here.
If you'd like to help us out real quick, please leave an honest review and rating in iTunes here.
Thanks again, and we'll see you in the next episode of FoodTruckr School! Cheers!
There is no ads to display, Please add some