Why do foodies flock to food trucks? Well, because the food is so awesome. You are literally getting an all-star meal every time you venture to a food truck, and that is especially the case when you eat at Ragin' Cajun Food Truck.
FoodTruckr had the pleasure of speaking with John Maxwell of Ragin' Cajun Food Truck. Needless to say, Ragin' Cajun Food Truck is jam-packed with amazing recipes, and the food truck is truly providing authentic New Orleans food.
Ragin' Cajun Food Truck is located in Fort Wayne, Indiana. As for Maxwell, he is originally from New Orleans.
"I've been in the restaurant business all my life," Maxwell stated. "I'm originally from New Orleans. We moved up to Fort Wayne, Indiana two years after [Hurricane] Katrina because my wife has family up here and she wanted to be closer to her family. I didn't feel a whole lot of opportunity for the types of restaurants I was used to working in, and there was definitely a serious lack of seafood restaurants. That's when I decided to get the truck going. Food trucks give me a little more scheduling flexibility, especially up here. We shut down for the winter. That's why I specifically went for the truck — scheduling flexibility."
Sign up to receive the FoodTruckr Newsletter and we'll throw in our free guide: 6 Free Social Media Tools to Get People Talking About Your Food Truck.
If you are ever in Fort Wayne, then make sure to stop by Ragin' Cajun Food Truck. While you're at it, going with the jambalaya, a very popular dish at this mobile kitchen, is only going to make your tastebuds happy.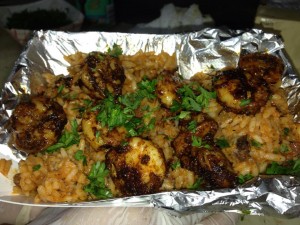 "Our No. 1 item is probably our jambalaya," Maxwell said. "It's a chicken and andouille sausage jambalaya. It's a Creole version, not really a Cajun version. This is what people would call a wet jambalaya. The Creole cooking is a more elegant style of cooking. The Creole's more fluent. We serve a Creole version of jambalaya and that's probably our most popular dish. If you want to add blackened shrimp to it, that's another option for the people who like to have the seafood in it as well."
Of course, this tasty food truck has many great meals to offer outside of its otherworldly jambalaya. Maxwell also recommended the blackened shrimp tacos with cilantro lime sauce and the catfish po boy. With that said, Maxwell stated that the menu items really seem to go in spurts.
For example, Maxwell said customers will look at the menu while they are waiting in line, have something in mind that they would like to order and then they see what the person in front of them ordered. When they see how good the food actually looks in person, they copy what the person in front of them ordered.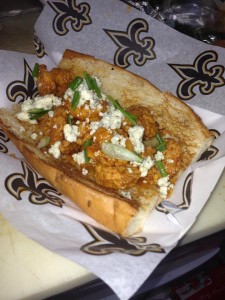 "So you'll get 20 catfish po boys in a row until somebody breaks the chain. Then somebody orders a shrimp po boy and then you'll get 20 shrimp po boys in a row. And it just goes like that in a cycle."
RELATED: Delicious Foods Everyone Should Be Enjoying This Fall. With fall just around the corner, food lovers are in store for quite the treat. In a nutshell, fall is a great time to enjoy these delicious foods.
One of the things that really surprised Maxwell in Fort Wayne, in the middle of cornfields, was how the farmers were just eating up soft-shell crab. Maxwell didn't know if the people of Fort Wayne would actually like soft-shell crab. However, the people of Indiana have been very supportive of Ragin' Cajun Food Truck's food, which includes soft-shell crab.
"The people in Indiana, specifically in Fort Wayne, have just supported us from Day 1… It's just incredible."
With fall just around the corner, it's typically a good idea for food truck owners to change up their menus for the new season, and Big John's Ragin' Cajun Food Truck is no exception to the rule.
"We bring back more of our soups, like the crawfish and corn… A lot of corn dishes. It just goes so well with a lot of seafood. But we do more soups as the weather gets a little cooler here. Soups and gumbos."
We asked Maxwell what someone should order if they could only pick one item off of the menu, and he responded with a combo plate.
The combo plate features a couple of tacos with a side of jambalaya. Maxwell also recommended the blackened shrimp tacos. Big John's Ragin' Cajun Food Truck also offers a blackened steak taco for the non-seafood eaters. According to Maxwell, they are very popular and people love them.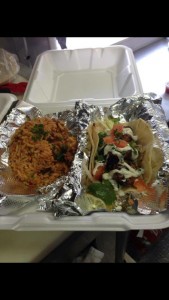 When it comes to Maxwell's favorite part about being a food truck owner, he said it was the flexibility and the schedule.
"When you run a restaurant, it's pretty much just seven days a week. Food trucks, during the season, it's six days a week."
While Maxwell has seen a great amount of success in the food truck industry and is really making the Ragin' Cajun Food Truck a hot destination in Fort Wayne, this industry isn't as kind to everyone who opens up a mobile kitchen. In the spirit of that thinking, Maxwell offered up a piece of advice for anyone who is thinking about entering this fine industry.
"You've got to love this business. If it's just a job to you, if you're just getting into it just to make money, you're in the wrong business… Granted, you can make a living at it, but if you don't truly love it, if it doesn't move your soul, don't do it."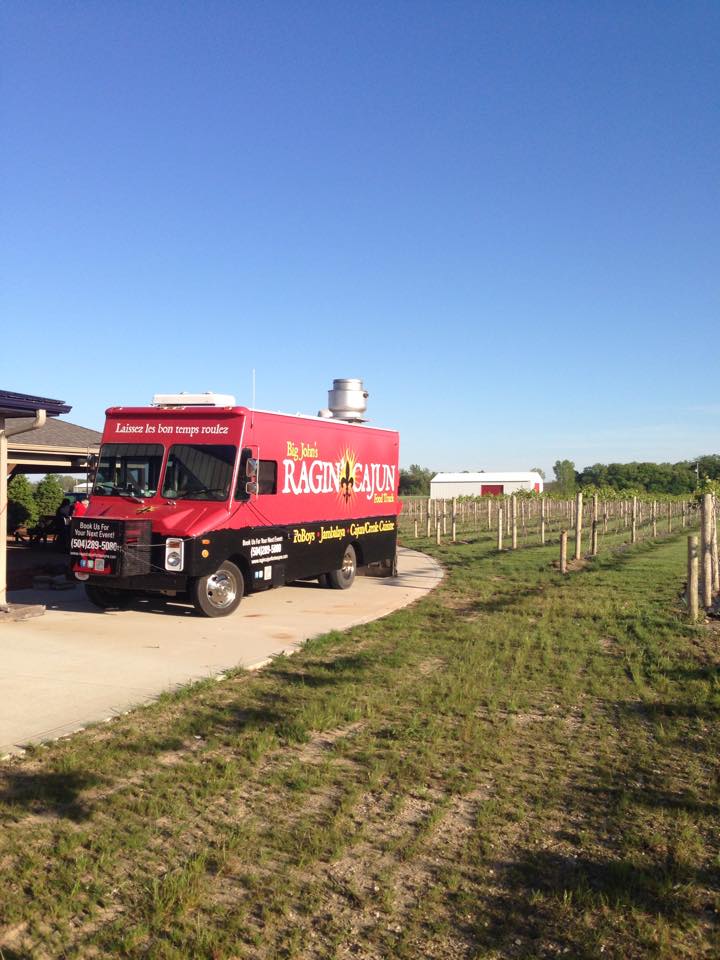 RELATED: The Soul Food Stop Is 'A Food Truck On Steroids'. The Soul Food Stop is literally a food truck on steroids, which is why everyone needs to try (and enjoy) it over and over again.
To dig your teeth into what FoodTruckr has to offer, make sure to like us on Facebook and follow us on Twitter, and also make sure to check out more content that we bring to the table.
There is no ads to display, Please add some