Over the years, FoodTruckr has been a one-stop shop for all things relating to the food truck industry. With that in mind, we have unleashed some informative articles over the years that have done mobile kitchen owners wonders (and that's still a trend that's going strong today!).
In hopes of giving food truck owners as much value as possible in a single article, we decided to release our top 10 most viewed mobile kitchen articles of all time, and those wonderful articles can be found below.
Whether you're an aspiring owner, a new owner or have been conquering this tasty industry for years, use the advice below to your advantage, because the below articles will help you take your food truck game to the next level, and they will likely also motivate you.
For each article, we will include a small preview and the link (note: the articles are in no specific order in terms of views/reads). Enjoy, FoodTruckrs!
FoodTruckr's Top 10: Our Most Viewed Mobile Kitchen Articles Of All Time
Sign up to receive the FoodTruckr Newsletter and we'll throw in our free guide: 6 Free Social Media Tools to Get People Talking About Your Food Truck.
10. How to Start a Food Truck 07: Learn About Commissaries
"We're halfway through the research unit now, so it's time to move on to learning about the health code laws and restrictions that could have a major impact on your business. This is a big topic, so we're splitting it up into two weeks. Today, we'll focus solely on commissaries (how they work, when they're required, and why you might need one)—and then next week, we'll be back with a closer look at common health code laws and some rules you need to be prepared to face."
9. How to Start a Food Truck 06: Find Prime Parking
"Last week's chapter of "How to Start a Food Truck" marked the start of our research unit as we began discussing how to learn about food truck laws and restrictions in your area. Let's be honest—that was a big post. We covered everything from the questions you need to ask ("How big can your truck be? Where can you park? How long can you sell?") to where you should go to find the answers (Food truck associations! Your local chapter of the Small Business Administration! FoodTruckr.com!)."
Looking for Food Trucks For Sale? Check out this link for more details!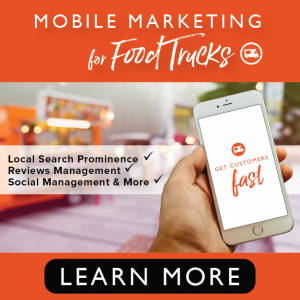 8. How to Write a Food Truck Business Plan
"Wondering where to get started?  Well, before you quit that day job and invest in a $50,000 truck, you need to figure out if your dream is even viable.  So grab some takeout from your favorite truck for inspiration and sit down with your note-taking device of choice.  You're going to write a food truck business plan—and it will take some time.  It's essentially the recipe that will determine your future success."
7. How to Start a Food Truck 11: Calculate Profit Margins
"If you read our earlier article on writing a food truck business plan, today's lesson will help you find many of the answers you need to complete that document. Figuring out how much you need to sell and how much you should charge for each item on your menu is very much related to the "Marketing and Sales" and "Financial Projections" sections of your business plan—and the answers to these questions will also help you ensure that a food truck is really right for you."
6. How to Start a Food Truck 05: Look into Local Laws
"The next two months are all about research and planning. During February, we'll cover the four key factors you need to learn about to truly determine the viability of your food truck dream: (1) local laws and licensing requirements, (2) health code standards, (3) commissaries, and (4) parking restrictions. Then, in March, we're going to get down to business with the business planning side of things. We'll talk about profit margins, goal-setting, business plans, and emergency funds. By the time April rolls around, you'll be all set to start taking action on everything from the process of procuring licenses to buying a used food truck. And most importantly, you'll be ready to take action from a knowledgeable, informed, and prepared perspective."
5. How to Start a Food Truck 15A: Buy or Lease a Food Truck
"We're right around the halfway point in the series, and it's time for us to take on one of the most exciting topics we've ever covered: how to buy a food truck. Like last week's lesson, this is a pretty big topic, so we're splitting it into two parts. Today, we'll discuss where to find food trucks for sale and how to choose the best vehicle for your business, and next week, we'll tackle some of the specifics of what exactly should go inside your truck."
Looking to take your food truck business to the next level? If so, then The Food Truck Growth Kit has your name written all over it!
4. How to Start a Food Truck 15B: Choose the Right Truck for Your Business
"We know how serious you are about starting a food truck—but are you ready to show the rest of the world? If so, there's one decisive action you can take that makes your commitment to this dream evident: buying or leasing your very first truck."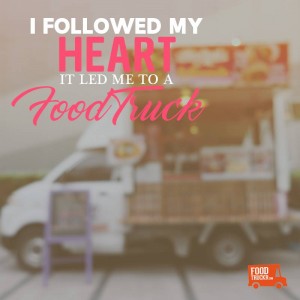 3. How to Start a Food Truck 02: Decide What You'll Sell
"That said, coming up with a concept for your truck and planning your menu should be pretty easy—because it should be based on the food you're passionate about making and the food you're passionate about eating. When you're truly in love with your concept, your care and commitment will shine through everything you prepare."
2. How to Start a Food Truck 19: Organize Your Licenses and Permits
"So, what's on today's menu? We'll walk you through some of the licenses and permits that you'll need to sell food from a food truck, as well as some of the requirements you must fulfill as an employer. Then, we'll show you how to stay organized and keep everything together while you're researching the local requirements in your area and applying for various documentation."
1. 50 Food Truck Owners Speak Out: "What I Wish I'd Known Before Starting My Food Truck"
"Do you remember the enthusiasm you felt upon that initial spark: "Hey! I should open a food truck!" What would you say to yourself now, these many moons later? Would you warn yourself off, or encourage yourself forward? We at FoodTruckr wanted to know, and we bet you do too. So we asked food truck owners from across the country one simple question: What's the one thing you wish you'd known before you started your food truck?"
If you liked this article, then we encourage you to share your feedback, advice, questions and/or stories below!
Looking to build a new custom food truck? Check out this link for more details!
To dig your teeth into what FoodTruckr has to offer, make sure to like us on Facebook and follow us on Twitter, and also make sure to check out more content that we bring to the table.
There is no ads to display, Please add some