Editor's Note: Today we're excited to present a post from Jeremy Adams. Jeremy is the President/CEO of Prestige Food Trucks, which is the world's leading custom food truck manufacturer. In his current role as President/CEO, Jeremy manages dozens of employees, interacts with clients, and maintains a healthy relationship with all of his business partners. Since Prestige, Jeremy has launched many other successful companies.
What are your goals for 2017, food truck owners?
Do you want to simply make better food and make more people happy with said food, or do you want to take your business to the next level by adding another food truck to the equation? The choice is yours. These are your goals, after. With that said, you have to include the secret ingredient when making your goals for 2017.
If you haven't finalized your goals yet, then make sure to include this secret ingredient. If you have finalized your goals, then, well, go back and add in the secret ingredient.
Without further ado, here is the secret ingredient that you need to incorporate when making your food truck goals for 2017: Get very detailed with your goals, and make sure they are measurable.
Let's break down a possible goal as an example.
Sign up to receive the FoodTruckr Newsletter and we'll throw in our free guide: 6 Free Social Media Tools to Get People Talking About Your Food Truck.
Let's say one of your goals is to increase your social media following. That is a great goal, but more meat needs to be added.
Instead, your goal needs to be something along these lines: I want to increase my Facebook following by 2,000 likes in 2017. I plan on doing that by incorporating more giveaways, boosting posts that I think will do well and promoting my Facebook account more at my actual food truck. Since there are, of course, 12 months in a year, I plan on gaining 167 likes every month.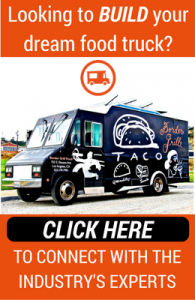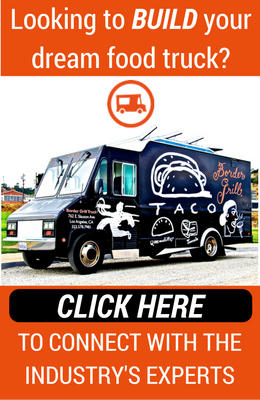 Now that is an all-star goal! It not only maps out what you want to do, but it also packs on detail and states how you are going to achieve your goal.
That's the problem with most people's goals. Sure, they have good intentions and want to get better in a certain area, but they don't have a plan of attack.
You not only have to make your goals measurable, which is why the above example says to increase the Facebook following by 2,000 likes instead of simply saying increase the Facebook following, but you have to have a plan to reach them as well.
Looking to build a new custom food truck? Check out this link for more details!
You say you want to gain more customers. Great. How are you going to do that? You say you want to make more money in 2017? Awesome! What's your plan? How are you going to achieve that goal?
If you make your goals measurable, add more detail and make an actual plan for them, then all of your food truck goals could come true in 2017 — well, as long as you stick to your plan, that is. If you are vague with your goals, then don't be surprised when 2017 is almost over and you haven't achieved your goals.
Nonetheless, now is the time to get to work on those goals. 2017 is almost here, and you have to be ready for it the moment the calendar changes over to a new year.
Good luck with those goals and Happy New Year!
RELATED: How To Increase Your Odds Of Getting Food Truck Financing. If one of your goals is to get food truck financing in 2017, then use this article to your advantage.
Looking to start your own food truck? Prestige Food Trucks can do wonders for you in that department.
To dig your teeth into what FoodTruckr has to offer, make sure to like us on Facebook and follow us on Twitter, and also make sure to check out more content that we bring to the table.
There is no ads to display, Please add some