The daily grind in the mobile kitchen industry is no joke.
After all, not only do you have to run a business but you have to be a manager, leader and boss as well. Not to mention, as a food truck owner, you tend to put in an overwhelming amount of hours.
So, with that said, how do you keep up with the daily grind in this industry?
Check out the three articles below (previews included) for some tips on the matter.
Want to learn how to build a subscriber list for your food truck business? One of our managing partners here at FoodTruckr has put together an AMAZING FREE GUIDE that will teach you everything you need to know about getting started with Messenger Marketing! Click here to get your free guide.
3 FoodTruckr Articles That Will Help Owners Out With The Daily Grind
Sign up to receive the FoodTruckr Newsletter and we'll throw in our free guide: 6 Free Social Media Tools to Get People Talking About Your Food Truck.
Why Your Work-Life Balance Is So Important In The Food Truck Industry
Burnout in the food truck industry is a very real thing. When you are spending all of your time at the office (in this case, your food truck), it is very easy to get burned out.

That is why an otherworldly work-life balance is the ultimate key in the food truck industry. In case you are unaware of what a work-life balance is, here it goes: Prioritizing your work and life. Although it is a bit more complicated, that nutshell definition should do the trick for the purposes of this article.

Nonetheless, all successful business owners and entrepreneurs typically have great work-life balances, and if you are in the food truck industry, you should as well.
Looking for Food Trucks For Sale? Check out this link for more details!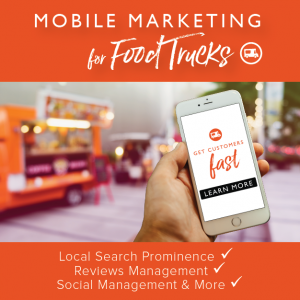 15 Inspiring Quotes That Will Help Mobile Kitchen Owners Conquer The Daily Grind
5. "There are many times in my life, when I could've thrown in the towel. Many times in my life when I was on the floor. And when you're on the floor, never allow anybody to pick you up. It doesn't matter how long you stay there, make sure you pick yourself up and dust yourself down. Whatever happens, whether you go home today or you don't go home today, that's irrelevant. What's relevant, is you take the knowledge from the experience and you grow as a person." — Marco Pierre White

4. "The important thing is not being afraid to take a chance. Remember, the greatest failure is to not try. Once you find something you love to do, be the best at doing it." — Debbi Fields

3. "Do not wait; the time will never be 'just right.' Start where you stand, and work with whatever tools you may have at your command, and better tools will be found as you go along." — Napoleon Hill

2. "I've been a cook all my life, but I am still learning to be a good chef. I'm always learning new techniques and improving beyond my own knowledge because there is always something new to learn and new horizons to discover." — Jose Andrés
Looking to take your food truck business to the next level? If so, then The Food Truck Growth Kit has your name written all over it!
Things That Should Never Go Under The Radar At Your Food Truck
3.) Customer Service

Customer service is one of the most important factors for any business — and in any industry — and the moment you start to lose grip on it … the moment you start to lose customers.

We live in a day and age in which there are a thousand of everything. Let us explain. So many companies are providing the same services and products, which means if a customer is not satisfied for whatever reason, said customer can just go to a different company for the service and/or product in question.

As you likely already know, there are a ton of food trucks out there (not to mention all of the fast food restaurants, sit-down restaurants and grocery stores), so if your customer service starts to slip up in any fashion, don't be surprised when some of your customers start going to different places for their food.

If you want to compete — and thrive — in the food truck industry, then you have to make sure your customers are satisfied — and then some. If a problem arises, then try to solve it. Take your customers seriously, for they are the people who are going to keep you in business.
If you liked this article, then we encourage you to share your feedback, advice, questions and/or stories below!
Looking to build a new custom food truck? Check out this link for more details!
To dig your teeth into what FoodTruckr has to offer, make sure to like us on Facebook and follow us on Twitter, and also make sure to check out more content that we bring to the table.
There is no ads to display, Please add some