It's almost fall, and while that might be music to some people's ears, it might also make other food truck owners cringe.
After all, fall being around the corner means winter is almost here as well, and then 2018 will be here before we know it. This could be a problem because there are likely many food truck owners who are behind on their goals, and some who might not even reach their goals (don't worry, you are not alone, FoodTruckrs, and there's still plenty of time to turn things around).
With that in mind, you have to continue moving forward — you can't give up on your goals now…
Sign up to receive the FoodTruckr Newsletter and we'll throw in our free guide: 6 Free Social Media Tools to Get People Talking About Your Food Truck.
3 Reasons Why Food Truck Owners Should Never Give Up On Their Goals
3. You've Already Made It This Far
FoodTruckrs, you've already made it this far — you've started up a food truck business, and you're doing your best to succeed in a very competitive industry. Going back now shouldn't be an option. This should be the only option: Working harder than you've ever worked before in hopes of getting back on track with your goals.
Don't quit now. Hustle every day. Trust us, there is a light at the end of the tunnel, and you are so close. You just need to continue following through with your plan, or make a new plan altogether. But you can do this — you can make your 2017 goals come true.
Just take a look at your path in this industry so far, and just think back to how challenging it was to set up shop in the first place. You have made it a long way — you really have, and you should feel accomplished as a result.
Looking for Food Trucks For Sale? Check out this link for more details!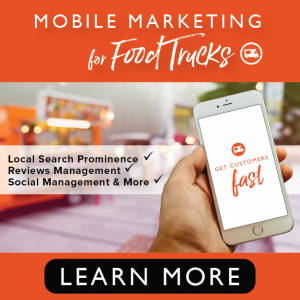 2. Just Think Of The Alternative
We can understand if you want to cut your losses and move on, but before you do that … just think of the alternative, which is probably you going back to your old life, and doing unfulfilling work.
There's nothing worse (from a job standpoint, that is) than waking up each and every morning and dreading going to work, and then dreading everything about work once you are there. You took a stand to live a more fulfilling life, to create a legacy, by becoming a food truck owner. This was the ultimate move, and you did it. You became a chef in a booming industry as opposed to being miserable at a job you did not care for (yes, everyone is different, and there are plenty of folks who loved their previous jobs when they weren't in the food truck industry, or perhaps weren't just owners yet).
On a smaller scale, the alternative is you not achieving your goals, and we have all likely had that unwelcoming feeling before. It's not a great feeling when a new year is nearing (or is already here) and you dropped the ball on your goals. In hopes of not going through that process at the end of 2017, make a major push toward your goals now … as in today.
Looking to take your food truck business to the next level? If so, then The Food Truck Growth Kit has your name written all over it!
RELATED: 5 FoodTruckr Articles That Can Help Mobile Kitchen Owners Get A Jumpstart On The Week
1. You Can Conquer Anything With A Great Plan, Team AND By Taking Action
One of the main reasons why you should never give up on your goals: Anything is possible, even if the clock, if you will, is almost at zero.
With a great plan in place, you can conquer anything, especially your goals. Add a dream team into the mix, and then you can shatter your goals. But you, of course, need to take action. Thinking about making your goals come true, and even coming up with a plan, is not good enough. You have to actually take action, but this you know.
If you're struggling during the goal-making process, then make sure to check out this article.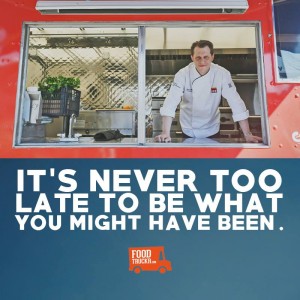 There's still plenty of time left on the clock, and you can still make all of your goals for 2017 come true. If you need to revise your plan now, then do so — just make sure you aren't revising it each and every day/week as a result of not taking real action.
Don't give up on your goals/dreams now. Be the miracle by making them happen. You've already come this far, and you've already achieved a massive amount of success. Now, you just have to put your foot on the gas pedal, and get ready for the ride.
If you liked this article, then we encourage you to share your feedback, advice, questions and/or stories below!
Looking to build a new custom food truck? Check out this link for more details!
To dig your teeth into what FoodTruckr has to offer, make sure to like us on Facebook and follow us on Twitter, and also make sure to check out more content that we bring to the table.