If you are trying to enter the food truck industry but can't come up with the necessary funds to make this dream come true, then we have quite the treat for you today. Likewise, if you are struggling to make ends meet in the mobile kitchen industry, then we also have your back.
Below, we have compiled five amazing articles that will do you wonders in the financing department (a small preview is included).
While it might seem like you need an absolute miracle to come up with the funds for a food truck, financing is a viable option, and you will see that in the articles below.
Sign up to receive the FoodTruckr Newsletter and we'll throw in our free guide: 6 Free Social Media Tools to Get People Talking About Your Food Truck.
5 FoodTruckr Articles That Will Do You Wonders In The Financing Department
Why Prospective Mobile Kitchen Owners Should Bring Financing Into The Mix
"The food truck industry is booming right now — there's no doubt about it. As a result, prospective chefs are raging about this industry."
"Unfortunately, purchasing a food truck is not cheap, and that is a major obstacle people are running into. Have you ever thought about food truck financing? With food truck financing, you can enter the food truck industry. Don't believe us? Well, look no further than the information below as proof."
Looking to build a new custom food truck? Check out this link for more details!
How To Increase Your Odds Of Getting Food Truck Financing
"If you are trying to break into the food truck industry but don't have the cash to buy the actual food truck, then you are doomed, right? That isn't necessarily true. After all, you could get financing to help purchase your mobile kitchen."
"If you are wondering how to increase your odds of getting food truck financing, then we have you covered. And remember, all is not lost if you don't have perfect credit. So if you think there is no way you can get food truck financing, you better think again — because where there's a will, there's a way."

Why New Food Truck Owners Could Use Some Startup Capital
"Entering the food truck industry is not cheap."
"Sure, many people opt to buy a mobile kitchen over opening up a sit-down restaurant for the simple fact that it is cheaper in the short-term and long-term, but that still doesn't mean it is cheap to buy a food truck. Not to mention, there are still plenty of risks. After all, you are having to use a ton of money to buy the food truck, and everything else that is needed to run a mobile catering business."
The First Step In Securing Food Truck Financing Is Trying
"Is your dream to enter the food truck industry? Is the only thing holding you back the initial cost of a food truck? If so, you are not alone, but you can still enter the food truck industry."
"One might be wondering how? After all, you need money to buy a food truck and the inventory, and that is just the beginning. Simple. By getting a loan via food truck financing."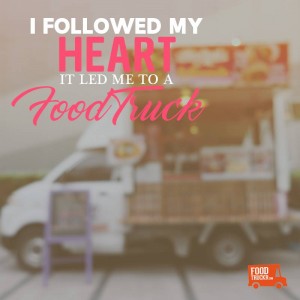 The Condition Of A Food Truck Could Affect Financing
"It's a new year, which means new opportunities are right around the corner. One of the biggest opportunities could come in the form of food truck financing. After all, you want to enter the food truck industry, right?"
"Well, if you are thinking about entering this industry and you don't have the money to make it work, then you are in luck because food truck financing is here to help. The best part? You don't have to have perfect credit to finance the mobile kitchen of your dreams. With that said, if your credit score isn't off the charts, then you are going to need some help. Still, even if you have bad credit, and although it will be an uphill battle, you can get food truck financing."
Want to learn how to build a subscriber list for your food truck business? One of our managing partners here at FoodTruckr has put together an AMAZING FREE GUIDE that will teach you everything you need to know about getting started with Messenger Marketing! Click here to get your free guide.
Looking for financing to start or grow an existing food truck? JSL Financial has you covered.
To dig your teeth into what FoodTruckr has to offer, make sure to like us on Facebook and follow us on Twitter, and also make sure to check out more content that we bring to the table.
There is no ads to display, Please add some